Abstract
Central giant cell granuloma (CGCG) is a benign intraosseous lesion of the head and neck with potential for aggressive and locally destructive behaviour. Lesions of the maxilla tend to expand more than those of the mandible due to the thinner cortices and spongy tissue of this location. Surgical removal is the most common treatment; however, it may be disfiguring in aggressive cases, especially for lesions located in the maxilla. Alternative treatments, such as intralesional corticosteroid injections, have been performed with satisfactory results. We report a case of a 12-year-old female patient with a CGCG of the left maxilla that was treated with 40 doses of intralesional triamcinolone acetonide infiltrations combined with alendronate sodium and calcium carbonate. Clinical and imaging follow-up over 12 years demonstrates improvement in the patient's condition.
This is a preview of subscription content, log in to check access.
Access options
Buy single article
Instant access to the full article PDF.
US$ 39.95
Price includes VAT for USA
Subscribe to journal
Immediate online access to all issues from 2019. Subscription will auto renew annually.
US$ 99
This is the net price. Taxes to be calculated in checkout.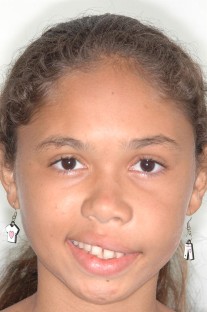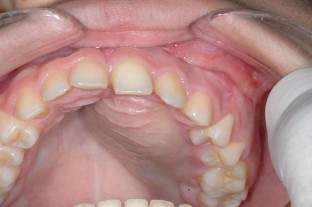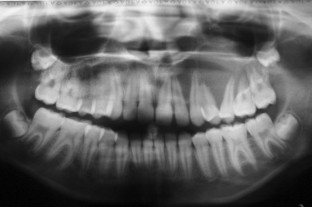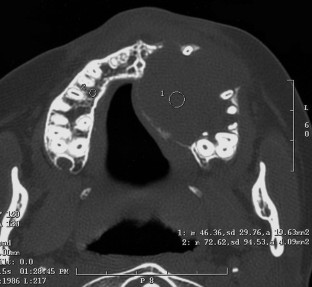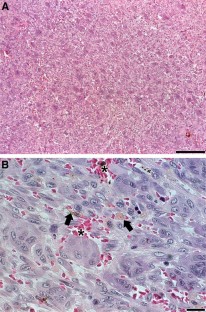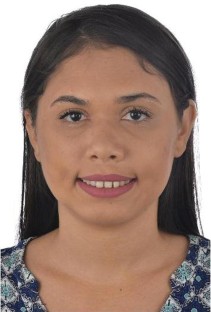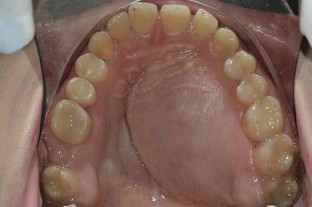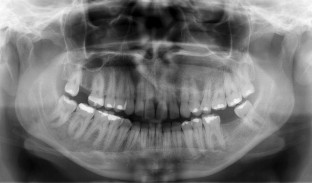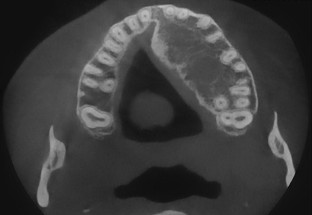 References
1.

El-Naggar AK, Chan JKC, Grandis JR, Takata T, Slootweg PJ, editors. World Health Organization classification of head and neck tumours. Lyon: IARC Press; 2017. p. 256.

2.

Garg P, Jain J, De N, Chatterjee K. A central giant cell granuloma in posterior part of maxilla: a case report. Int J Surg Case Rep. 2017;30:222–5.

3.

Jerkins D, Malotky M, Miremadi R, Dole M. Central giant cell granuloma of the mandible requiring multiple treatment modalities: a case report. J Oral Maxillofac Surg. 2016;74(8):1596–607.

4.

Rawashdeh MA, Bataineh AB, Al-Khateeb T. Long-term clinical and radiological outcomes of surgical management of central giant cell granuloma of the maxilla. Int J Oral Maxillofac Surg. 2006;35(1):60–6.

5.

de Lange J, van den Akker HP. Clinical and radiological features of central giant-cell lesions of the jaw. Oral Surg Oral Med Oral Pathol Oral Radiol Endod. 2005;99:464–70.

6.

Osterne RL, Araújo PM, de Souza-Carvalho AC, Cavalcante RB, Sant'Ana E, Nongueira RL. Intralesional corticosteroid injections in the treatment of central giant cell lesions of the jaws: a meta-analytic study. Med Oral Patol Oral Cir Bucal. 2013;18(2):e226–32.

7.

Dolanmaz D, Esen A, Mihmanlı A, Işık K. Management of central giant cell granuloma of the jaws with intralesional steroid injection and review of the literature. Oral Maxillofac Surg. 2016;20(2):203–9.

8.

de Oliveira JP, Olivete F, de Oliveira ND, et al. Combination therapies for the treatment of recurrent central giant cell lesion in the maxilla: a case report. J Med Case Rep. 2017;11(1):74.

9.

Wendt FP, Torriani MA, Gomes AP, de Araujo LM, Torriani DD. Intralesional corticosteroid injection for central giant cell granuloma: an alternative treatment for children. J Dent Child. 2009;76(3):229–32.

10.

da Rosa MRP, de Sá JL, Martins VB, de Oliveira MV. Central giant cells lesion: report of a conservative management. Eur J Dent. 2018;12(2):305–10.

11.

Schreuder WH, van den Berg H, Westermann AM, Peacock ZS, de Lange J. Pharmacological and surgical therapy for the central giant cell granuloma: a long-term retrospective cohort study. J Craniomaxillofac Surg. 2017;45(2):232–43.

12.

Naidu A, Malmquist MP, Denham CA, Schow SR. Management of central giant cell granuloma with subcutaneous denosumab therapy. J Oral Maxillofac Surg. 2014;72(12):2469–84.

13.

Vered M, Buchner A, Dayan D. Immunohistochemical expression of glucocorticoid and calcitonin receptors as a tool for selecting therapeutic approach in central giant cell granuloma of the jawbones. Int J Oral Maxillofac Surg. 2006;35(8):756–60.

14.

Ananchenko G, Novakovic J, Tikhomirova A. Alendronate sodium. Profiles Drug Subst Excip Relat Methodol. 2013;38:1–33.

15.

Sambrook PN, Kotowicz M, Nash P, et al. Prevention and treatment of glucocorticoid-induced osteoporosis: a comparison of calcitriol, vitamin D plus calcium, and alendronate plus calcium. J Bone Miner Res. 2003;18(5):919–24.

16.

Papapoulos SE. The role of bisphosphonates in the prevention and treatment of osteoporosis. Am J Med. 1993;95(5A):48S–52S.

17.

da Silva NG, Carreira AS, Pedreira EN, Tuji FM, Ortega KL, de Jesus Viana Pinheiro J. Treatment of central giant cell lesions using bisphosphonates with intralesional corticosteroid injections. Head Face Med. 2012;8:23.

18.

Kurtz M, Mesa M, Alberto P. Treatment of a central giant cell lesion of the mandible with intralesional glucocorticosteroids. Oral Surg Oral Med Oral Pathol Oral Radiol Endod. 2001;91:636–7.

19.

Ruggiero SL, Dodson TB, Fantasia J, et al. American Association of Oral and Maxillofacial Surgeons position paper on medication-related osteonecrosis of the jaw: 2014 update. J Oral Maxillofac Surg. 2014;72(10):1938–56.

20.

Sarinho ESC, Melo VMPP. Glucocorticoid-induced bone disease: mechanisms and importance in pediatric practice. Rev Paul Pediatr. 2017;35(2):207–15.

21.

Rudge S, Hailwood S, Horne A, Lucas J, Wu F, Cundy T. Effects of once-weekly oral alendronate on bone in children on glucocorticoid treatment. Rheumatology. 2005;44(6):813–8.

22.

Hernandez M, Phulpin B, Mansuy L, Droz D. Use of new targeted cancer therapies in children: effects on dental development and risk of jaw osteonecrosis: a review. J Oral Pathol Med. 2017;46(5):321–6.

23.

Nogueira RL, Teixeira RC, Cavalcante RB, Ribeiro RA, Rabenhosrt SH. Intralesional injection of triamcinolone hexacetonide as an alternative treatment for central giant-cell granuloma in 21 cases. Int J Oral Maxillofac Surg. 2010;39(12):1204–10.
Ethics declarations
Conflict of interest
The authors declare that they have no conflict of interest.
Additional information
Publisher's Note
Springer Nature remains neutral with regard to jurisdictional claims in published maps and institutional affiliations.
About this article
Cite this article
de Mendonça, R.P., Mitre, G.P., Real, F.H. et al. Central Giant Cell Granuloma Treated with Intralesional Corticosteroid Injections and Bisphosphonates: A Long-Term Follow-Up Case Study. Head and Neck Pathol 14, 497–502 (2020). https://doi.org/10.1007/s12105-019-01053-x
Received:

Accepted:

Published:

Issue Date:
Keywords
Corticosteroid

Granuloma

Giant cell

Injections

Intralesional

Triamcinolone acetonide