Abstract
Ossicular discontinuity is the most common cause of conductive hearing loss. The use of ossicular graft material in ossicular chain reconstruction significantly improves the result in hearing. This study was conducted to compare and analyze the outcome of ossicular reconstruction using allogenic septal spur cartilage and autologous cortical bone in terms of hearing results and graft uptake rates. Study design: randomized clinical trial. Study included 112 patients visiting our ENT department. Patients between 16 and 50 years of age with history of chronic ear discharge and air–bone–gap (ABG) of > 35 dB and ossicular involvement were included in the study. The patients underwent detailed ENT examination, audiological and radiological assessment of temporal bone and those patients with evidence of ossicular erosion were subjected to ossiculoplasty with allogenic septal spur cartilage (group I) and autologous cortical bone (group II) randomly. The patients were followed up to 6 months to analyze functional and anatomical results. 50 patients out of 56 patients (90%) from group I who underwent allogenic septal cartilage ossicular reconstruction showed significant improvement in hearing as assessed by pure tone audiogram after 3 months and 6 months. Remaining 10% of patients who did not show hearing improvement on PTA were reopened after 6 months. It was observed that the stapes head got necrosed in them. 40 patients (72%) out of 56 patients (50%) from group II who underwent autologous cortical bone reconstruction showed hearing improvement. Remaining 16 patients (28%) showed no hearing improvement. They were reopened and ankylosis, dislocation of ossicle and extrusion were noted. In our study, graft uptake rates, formation of retraction pockets, and hearing improvements were analyzed. Complications like ankylosis formation, dislocation of ossicle and extrusion rates were more in the group II compared to group I. Hearing results of group I are better compared to group II and the allogenic septal cartilage being readily available is a good option for ossicular reconstruction.
This is a preview of subscription content, log in to check access.
Access options
Buy single article
Instant access to the full article PDF.
US$ 39.95
Price includes VAT for USA
Subscribe to journal
Immediate online access to all issues from 2019. Subscription will auto renew annually.
US$ 99
This is the net price. Taxes to be calculated in checkout.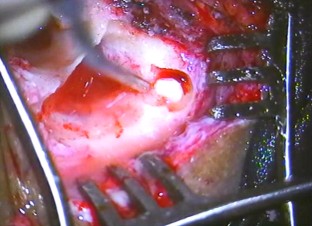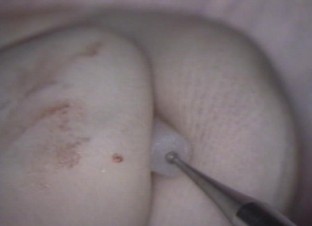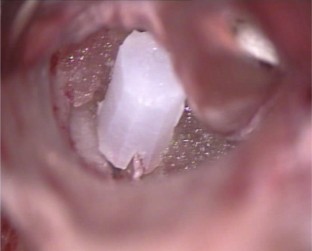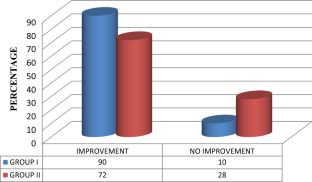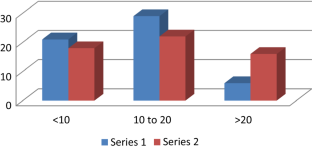 References
1.

Yung M, Vowler SL (2006) Long-term results in ossiculoplasty: an analysis of prognostic factors. Otol Neurotol 27(6):874–881

2.

Dornhoffer JL, Gardner E (2001) Prognostic factors in ossiculoplasty: a statistical staging system. Otol Neurotol 22(3):299–304

3.

Gleeson M, Clarke R (2008) Scott-Brown's otorhinolaryngology: head and neck surgery, vol 3, 7th edn. CRC Press, Cleveland

4.

Amith N, Rs M (2017) Autologous incus versus titanium partial ossicular replacement prosthesis in reconstruction of austin type an ossicular defects: a prospective randomised clinical trial. J Laryngol Otol 131:391–398

5.

Chaudhary N, Anand N, Taperwal A, Rai AK (2003) Role of autografts in the reconstruction of ossicular chain in intact canal wall procedures. Indian J Otolaryngol Head Neck Surg 55(3):157–159

6.

Jha S, Mehta K, Prajapati V, Patel D, Kharadi P (2011) A comparative study of ossiculoplasty by using various graft materials. NJIRM 2(4):53–55

7.

Athanasiadis-Sismanis A, Poe DS (2010) Ossicular chain reconstruction. In: Gulya AJ, Minor LB, Poe DS (eds) Glasscock-Shambaugh surgery of the ear, chap 29, 6th edn. Peoples Medical Publishing House, Connecticut, pp 489–501

8.

Iurato S, Marioni G, Onofri M (2001) Hearing results of ossiculoplasty in Austin-Kartush group A patients. Otol Neurotol 22(2):140–144

9.

Martin TP, Weller MD, Kim DS, Smith MC (2009) Results of primary ossiculoplasty in ears with an intact stapes superstructure and malleus handle: inflammation in the middle ear at the time of surgery does not affect hearing outcomes. Clin Otolaryngol 34(3):218–224

10.

Harvey SA, Lin SY (1999) Double cartilage block ossiculoplasty in chronic ear surgery. The Laryngoscope 109(6):911–914
Acknowledgements
We are thankful to Dr S.M Azeem Mohiyuddin Department of ENT and Head and Neck Surgery, Sri Devaraj Urs Medical College, Tamaka, Kolar for his helpful discussion and technical expertise. We express our gratitude to Dr. Sekhar for supporting me and constant encouragement and Dr Indhu Department of ENT and HNS, Sri Devraj Urs Medical College and Research Centre, Tamaka, Kolar helping in editing the article.
Ethics declarations
Conflict of interest
Authors declare no conflict of interest
Ethical Approval
Taken from the Sridevaraj medical college ethical committee.
Human and Animal Rights
All procedures performed in studies involving human participants were in accordance with the ethical standards of the institutional committee, Institutional ethical committee approved it.
Informed Consent
Approval for the study was obtained from the Institutional Ethics Committee. Informed consent was required for this study.
Additional information
Publisher's Note
Springer Nature remains neutral with regard to jurisdictional claims in published maps and institutional affiliations.
About this article
Cite this article
Prasad, K.C., Koneru, P., Swapanthi, M.B. et al. Comparision of Allogenic Cartilage and Autologous Cortical Bone in Ossicular Reconstruction: A Comparative Study. Indian J Otolaryngol Head Neck Surg (2020). https://doi.org/10.1007/s12070-020-01924-8
Received:

Accepted:

Published:
Keywords
Ossiculoplasty

Allogenic septal spur cartilage

Autologous cortical bone