Abstract
To evaluate the quality of life (QOL) of oral cancer patients who had undergone surgical reconstruction with nasolabial flap. A cross-sectional study was conducted over a period of 1 year at a tertiary care hospital and 128 subjects were included. The subjective assessment of quality of life using The University of Washington QOL Questionnaire including physical, socio-emotional, composite and overall QOL, Objective assessment of functional mouth opening and Nasolabial crease scar assessment using Vancouver scar scale was done. Majority of the subjects, 98.4% were male. Maximum cases were involving the lower gingivobuccal complex and retromolar trigone followed by buccal mucosa. Majority of the tumors were T2, 53.1% followed by T1, 18.8%. Statistically significant (p < 0.05) difference was found in relation to age, tumor size (T1, T2, T3), absence of adjuvant radiation therapy, presence or absence of neck dissection, tumor site; buccal mucosa and lower gingivobuccal complex plus retromolar trigone and intact bone status in physical functional, social-emotional subscores, composite score and overall QOL assessment. Improved mouth opening postoperatively was statistically significant (p < 0.05) in T1 and T2 lesions of buccal mucosa and lower gingivobuccal complex plus retromolar trigone who did not receive radiation and with intact bone status. Majority of the cases, 36.7% had a nasolabial crease scar score 2. Nasolabial flap is a viable option in the reconstruction of small and medium sized oral defects with good quality of life (QOL) outcome and objective outcome as depicted by significantly improved mouth opening. The aesthetic outcome of nasolabial crease scar is good in our study.
Access options
Buy single article
Instant access to the full article PDF.
US$ 39.95
Tax calculation will be finalised during checkout.
Subscribe to journal
Immediate online access to all issues from 2019. Subscription will auto renew annually.
US$ 79
Tax calculation will be finalised during checkout.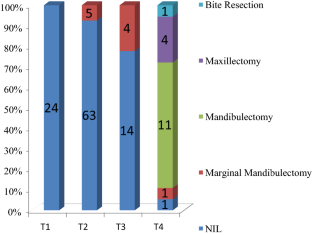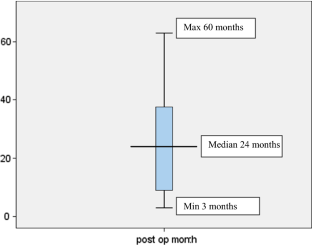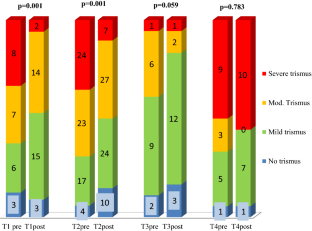 References
1.

Knezevic P et al (2002) Quality of life assessment for intraoral reconstruction. Acta Stomatol croat 36(1):47–50

2.

Petersen PE (2005) Strengthening the prevention of oral cancer: the WHO perspective. Commun Dent Oral Epidemiol 33:397–399

3.

Wright HV, Stephan S, Netterville JL Nasolabial flap for oral cavity reconstruction. Open access atlas of otolaryngology- head and neck operative surgery. https://vula.uct.ac.za/access/content/group/ba5fb1bdbe95-48e5-81be-586fbaeba29d/Nasolabial%20flap%20for%20oral%20cavity%20reconstruction.pdf

4.

Cormack GC, Lamberty BGH (1994) The fasciocutaneous system of vessels. In: The arterial anatomy of skin flaps, 2nd edn. Churchill Livingstone, Edinburgh, pp 105–129

5.

More CB, Das S, Patel H, Adalja C, Kamatchi V, Venkatesh R (2011) Proposed clinical classification for oral submucous fibrosis. Oral Oncol 48:200–202. https://doi.org/10.1016/j.oraloncology.2011.10.011

6.

D'cruz AK, Yueh B, Das AK, Mcdowell JA, Chaukar DA, Ernest AW (2007) Validation of the University of Washington quality of life questionnaires for head and neck cancer patients in India. Indian J Cancer 44(4):147–154

7.

Fearmonti R, Bond J, Erdmann D, Levinson H (2010) A review of scar scales and scar measuring devices. Eplasty 10:e43

8.

Gabriela M et al (2010) Survival and quality of life of patients with oral and oropharyngeal cancer at 1-year follow-up of tumor resection. J Appl Oral Sci 18:279–284

9.

Efunkoya AA et al (2015) Quality of life following surgical treatment of oral cancers. J Korean Assoc Oral Maxillofac Surg 41:19–25

10.

Bhanja A, D'Souza DSJ, Roy C, Poddar RN (2016) Assessment of quality of life in oral cancer patients following pectoralis major myocutaneous flap reconstruction. Int J Contemp Med Res 3:1366–1371

11.

Bhambar RS, Baliga M, Kumar A, Jagannathan S, Kumar H, Kumar R, Pokhrel P, Singh HP (2016) Revisit of nasolabial flap in the reconstruction of defects involving the oral floor. Niger J Surg 22:21–25

12.

Shah JP (2019) Oral cavity. In: Shah JP, Singh B, Patel SG, Wong RJ (eds) Jatin shah's Head and neck surgery and oncology, 5th edn. Elsevier, Philadelpia, pp 245–298

13.

Faisal M et al (2013) Reconstructive management of the rare bilateral oral sub mucous fibrosis using nasolabial flap in comparison with free radial forearm flap—a randomised prospective trial. Orphanet J Rare Dis 8:56
Acknowledgements
Dr Deepa R. Shetty, M D for statistical analysis of data.
Ethics declarations
Conflict of interest
All the authors declare that they have no conflict of interest.
Additional information
Publisher's Note
Springer Nature remains neutral with regard to jurisdictional claims in published maps and institutional affiliations.
About this article
Cite this article
Shetty, R.K., Pradhan, S., Kannan, R. et al. Clinical Profile and Quality of Life Assessment of Oral Cancer Patients Following Nasolabial Flap Reconstruction Surgery. Indian J Otolaryngol Head Neck Surg 72, 200–207 (2020). https://doi.org/10.1007/s12070-019-01760-5
Received:

Accepted:

Published:

Issue Date:
Keywords
Oral cancer

Nasolabial flap reconstruction

Quality of life

Scar score