Abstract
The danger of the parapharyngeal space mass comes from the small space and vital neighboring structures. Its differential diagnosis is broad, however benign lymphoid hyperplasia in this region has not been previously reported. The clinical presentation, imaging, surgical findings and pathology slides were reviewed in an adult patient with a parapharyngeal space mass. The literature on somatostatin-positive parapharyngeal space lesions was reviewed. A 51-year old male with otalgia for 3 months, hearing loss, and tinnitus underwent audiogram, revealing asymmetric hearing loss. Laryngoscopy demonstrated a paretic true vocal cord. Subsequent MRI demonstrated 4.5 cm post-styloid parapharyngeal space mass displacing the carotid artery anterolaterally. Octreoscan scan showed significant uptake of the somatostatin analog. Angiogram showed prominent vascular blush. The mass was excised transcervically and histopathology demonstrated lymphoid hyperplasia. This case demonstrates that post-styloid parapharyngeal masses may be lateral retropharyngeal nodes. An octreotide-positive lymphoid hyperplasia has never been previously reported.
This is a preview of subscription content, log in to check access.
Access options
Buy single article
Instant access to the full article PDF.
US$ 39.95
Price includes VAT for USA
Subscribe to journal
Immediate online access to all issues from 2019. Subscription will auto renew annually.
US$ 99
This is the net price. Taxes to be calculated in checkout.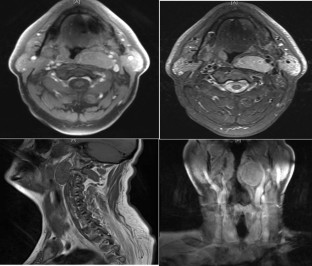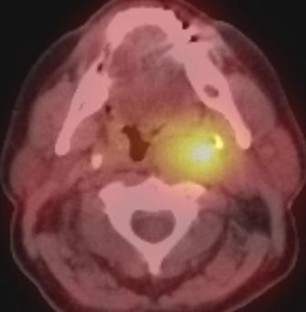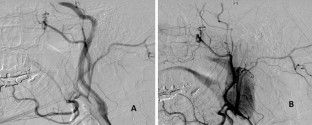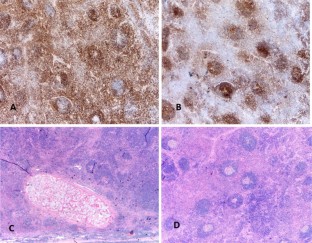 References
1.

Xiao Z, She D, Cao D (2015) Multiple paragangliomas of head and neck associated with hepatic paraganglioma: a case report. BMC Med Imaging 15:38

2.

Chen H, Sippel RS, O'Dorisio MS, Vinik AI, Lloyd RV, Pacak K, North American Neuroendocrine Tumor Society (NANETS) (2010) The North American Neuroendocrine Tumor Society consensus guideline for the diagnosis and management of neuroendocrine tumors: pheochromocytoma, paraganglioma, and medullary thyroid cancer. Pancreas 39(6):775–783

3.

Burgess A, Calderon M, Jafif-Cojab M, Jorge D, Balanza R (2017) Bilateral carotid body tumor resection in a female patient. Int J Surg Case Rep 41:387–391

4.

Wasserman PG, Savargaonkar P (2001) Paragangliomas: classification, pathology, and differential diagnosis. Otolaryngol Clin North Am 34(5):845–862 (v–vi)

5.

Smee RI, Jayasekara J, Williams JR, Hanna C (2015) Paragangliomas: presentation and management by radiotherapy at the Prince of Wales Hospital. J Med Imaging Radiat Oncol 59(2):229–235

6.

Dimachkieh AL, Dobbie A, Olson DR, Lovell MA, Prager JD (2018) Tracheal paraganglioma presenting as stridor in a pediatric patient, case report and literature review. Int J Pediatr Otorhinolaryngol 107:145–149

7.

Persky MS, Setton A, Niimi Y, Hartman J, Frank D, Berenstein A (2002) Combined endovascular and surgical treatment of head and neck paragangliomas—a team approach. Head Neck 24(5):423–431

8.

Albsoul N, Rawashdeh B, Albsoul A, Abdullah M, Golestani S, Rawshdeh A, Mohammad M, Alzoubi M (2015) A rare case of extracranial meningioma in parapharyngeal space presented as a neck mass. Int J Surg Case Rep 11:40–43

9.

Batsakis JG, Sneige N (1989) Parapharyngeal and retropharyngeal space diseases. Ann Otol Rhinol Laryngol 98(4 Pt 1):320–321

10.

Shetty C, Avinash KR, Auluck A, Mupparapu M (2007) Extracranial meningioma of the parapharyngeal space: report of a case and review of the literature. Dentomaxillofac Radiol 36(2):117–120

11.

Caldarelli C, Bucolo S, Spisni R, Destito D (2014) Primary parapharyngeal tumours: a review of 21 cases. Oral Maxillofac Surg 18(3):283–292

12.

Telischi FF, Bustillo A, Whiteman ML, Serafini AN, Reisberg MJ, Gomez-Marin O, Civantos FJ, Balkany TJ (2000) Octreotide scintigraphy for the detection of paragangliomas. Otolaryngol Head Neck Surg 122(3):358–362

13.

Kwekkeboom DJ, van Urk H, Pauw BK, Lamberts SW, Kooij PP, Hoogma RP, Krenning EP (1993) Octreotide scintigraphy for the detection of paragangliomas. J Nucl Med 34(6):873–878

14.

Krenning EP, Kwekkeboom DJ, Bakker WH, Breeman WA, Kooij PP, Oei HY, van Hagen M, Postema PT, de Jong M, Reubi JC et al (1993) Somatostatin receptor scintigraphy with [111In-DTPA-D-Phe1]- and [123I-Tyr3]-octreotide: the Rotterdam experience with more than 1000 patients. Eur J Nucl Med 20(8):716–731
Ethics declarations
Conflict of interest
Courtney Shires and Karuna Dewan declared that they have no conflict of interest.
Human and Animal Rights
All procedures performed were in accordance with the ethical standards of the institutional IRB and with the 1964 Helskinki declaration and its later amendments or comparable ethical standards.
Informed Consent
Informed consent was obtained from the study patient. All treatments described here are within clinical standards of practice.
About this article
Cite this article
Dewan, K., Shires, C.B. False Identity: Lymphoid Hyperplasia Imitating a Large Paraganglioma. Indian J Otolaryngol Head Neck Surg 71, 790–794 (2019). https://doi.org/10.1007/s12070-018-1552-8
Received:

Accepted:

Published:

Issue Date:
Keywords
Paraganglioma

Parapharyngeal space

Octreoscan