Abstract
A 25-year-old male presented with left sided nasal obstruction and epistaxis. To study about a rare case of extranasopharyngeal angiofibroma. Endoscopic evaluation revealed a polypoid mass in the vestibule arising from the lateral wall of the nasal cavity anteroinferior to the left inferior turbinate. Computed tomography scan showed a soft tissue opacity in the vestibule of the left nasal cavity. After the endoscopic excision of the mass, postoperative and histopathological analyses confirmed the diagnosis of an angiofibroma.
This is a preview of subscription content, log in to check access.
Access options
Buy single article
Instant access to the full article PDF.
US$ 39.95
Price includes VAT for USA
Subscribe to journal
Immediate online access to all issues from 2019. Subscription will auto renew annually.
US$ 99
This is the net price. Taxes to be calculated in checkout.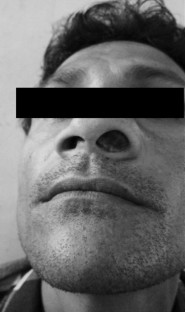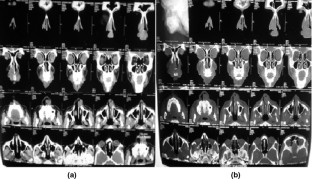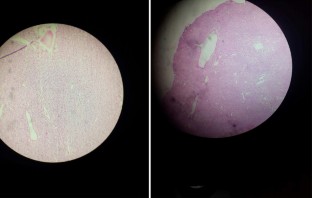 References
1.

Windfuhr JP, Remmert S (2004) Extranasopharyngeal angiofibroma: etiology, incidence and management. Acta Otolaryngol 124(8):880–889

2.

Peric A, Baletic N, Cerovic S et al (2009) Middle turbinate angiofibroma in an elderly woman. Vojnosanit Pregl 66(7):583–586

3.

Sennes LU, Fortes FSG, Butugan O, Saldiva PH, Bernardi FC (2005) Tissue maturation correlating to clinical manifestations in juvenile angiofibroma. Ann Otol Rhinol Laryngol 114(9):705–708

4.

Starlinger V, Wendler O, Gramann M, Schick B (2007) Laminin expression in juvenile angiofibroma indicates vessel's early developmental stage. Acta Otolaryngol 127(12):1310–1315

5.

Celik B, Erisen L, Saraydaroglu O, Coskun H (2005) Atypical angiofibromas: a report of four cases. Int J Pediatr Otorhinolaryngol 69(3):415–421

6.

Tasca I, Compadretti GC (2008) Extranasopharyngeal angiofibroma of nasal septum. A controversial entity. Acta Otorhinolaryngol Ital 28(6):312–314

7.

Taggarshe D, Quraishi MS, Dugar JM (2004) Inferior turbinate angiofibroma: an atypical preservation. Rhinology 42(1):45–47

8.

Lloyd G, Howard D, Lund VJ, Savy L (2000) Imaging for juvenile angiofibroma. J Laryngol Otol 114(9):727–730

9.

Hofmann T, Bernal-Sprekelsen M, Koele W, Reittner P, Klein E, Stammberger H (2005) Endoscopic resection of juvenile angiofibromas—long term results. Rhinology 43(4):282–289

10.

Nomura K, Shimomura A, Awataguchi T, Murakami K, Kobayashi T (2006) A case of angiofibroma originating from the inferior nasal turbinate. Auris Nasus Larynx 33(2):191–193
Ethics declarations
Conflict of interest
All authors declare that they have no conflict of interest.
Ethical Approval
All procedures performed in studies involving human participants were in accordance with the ethical standards of the institutional and/or national research committee and with the 1964 Helsinki declaration and its later amendments or comparable ethical standards.
Informed Consent
Informed consent was obtained from individual participant included in the study.
About this article
Cite this article
Sobhari, H., Kumar, S. & Sobhari, J. Extra Nasopharyngeal Angiofibroma from Lateral Nasal Wall: A Rare Case Report. Indian J Otolaryngol Head Neck Surg 71, 2117–2120 (2019). https://doi.org/10.1007/s12070-018-1542-x
Received:

Accepted:

Published:

Issue Date:
Keywords
Angiofibroma

Fibrovascular

Sphenopalatine