Abstract
The temperature field of artificial freezing curtain is a transient temperature field changing with time. In order to ensure the safety of the project, improve the timeliness and accuracy of temperature measurement, and ensure the safety strength and effective water sealing of the curtain, it is necessary to implement the information temperature monitoring control for the freezing process. According to the application environment of the freezing monitoring for the long distance and multi measuring points in the construction of the coal mine over a kilometre, a monitoring system of the frozen deep wells which is developed by the 1-wire bus technology is proposed. By using high-performance single chip microcomputer, designing pull-up and level detection driving circuit, matching cable characteristic impedance and distributing digital temperature measurement cable, the 1-wire bus network monitoring points can reach 55 and the transmission distance is over 1000 m, which meets the current monitoring requirements of frozen deep wells.
We're sorry, something doesn't seem to be working properly.
Please try refreshing the page. If that doesn't work, please contact support so we can address the problem.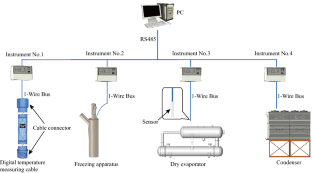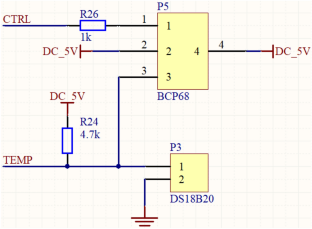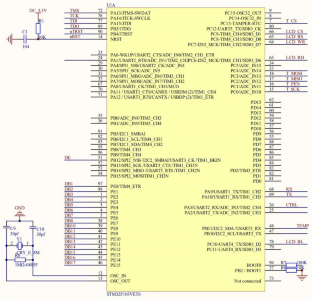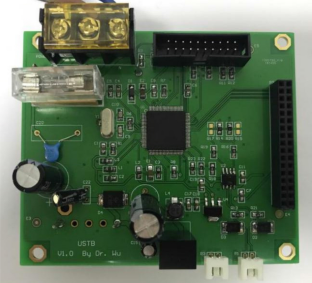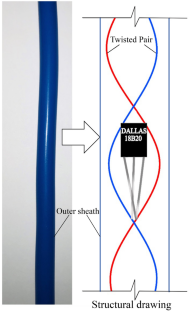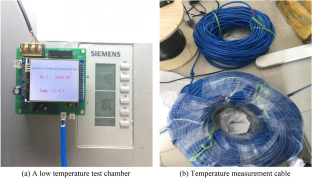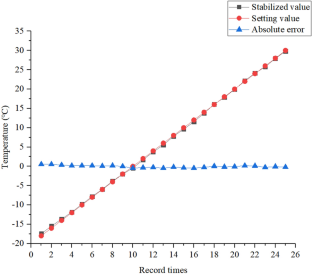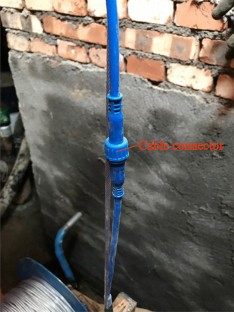 Data availability
The data used to support the findings of this study are included within the article.
References
1.

Xiaomin Z, Mengshu W, Longguang T, Songshan Y (2003) Model test and prototype observation on artificial ground freezing and tunneling of Beijing subway. Chin J Geotech Eng 25:676–679. https://doi.org/10.3321/j.issn:1000-4548.2003.06.006

2.

Li Z, Chen J, Sugimoto M, Ge H (2019) Numerical simulation model of artificial ground freezing for tunneling under seepage flow conditions. Tunn Undergr Sp Technol 92:103035. https://doi.org/10.1016/j.tust.2019.103035

3.

Chang DK, Lacy HS (2008) Artificial ground freezing in geotechnical engineering. In: International conference on case histories in geotechnical engineering, pp 1–11

4.

Ito Y, Yoshida S (2016) Transition of ground improvement technologies in Japan V: artificial ground freezing method and its application. J Soc Mater Sci Jpn 65:883–889. https://doi.org/10.2472/jsms.65.883

5.

Zhou XM, Zhang XZ (2003) Research on the thickness estimation of freezing wall according to temperature measurement along freeze tube. J China Coal Soc 28:162. https://doi.org/10.3321/j.issn:0253-9993.2003.02.012

6.

Yansen W, Jiahui H, Weihao Y et al (2006) Temperature measurement of outer shaft wall during freezing sinking in deep alluvium. J China Univ Min Technol 35:468–472. https://doi.org/10.3321/j.issn:1000-1964.2006.04.009

7.

Yan Q, Wu W, Zhang C et al (2019) Monitoring and evaluation of artificial ground freezing in metro tunnel construction—a case study. KSCE J Civ Eng 23:2359–2370. https://doi.org/10.1007/s12205-019-1478-z

8.

Xuan W, Lai A (2017) Design of temperature monitoring system based on micro-controller. In: Proceedings of the 2017 5th international conference on machinery, materials and computing technology (ICMMCT 2017). Atlantis Press, pp 418–421

9.

Nor Asiah Binti Ahmad sukori (2010) Development of wireless type K thermocouple temperature

10.

Jingzhuo W, Chenglong G (2007) Research on 1-wire bus temperature monitoring system. In: 2007 8th international conference on electronic measurement and instruments, pp 3–726

11.

Zhang Q (2010) Design of digital thermometer based on AT89C52 single chip microcontroller. In: Proceedings of the international conference on electrical control engineering ICECE 2010, pp 725–727. https://doi.org/10.1109/iCECE.2010.185

12.

Xiangdong H, Ruifeng L (2007) Temperature Monitoring System for Freezing Method Based on "1-wire Bus". Chin J Undergr Sp Eng 3:937–940. https://doi.org/10.3969/j.issn.1673-0836.2007.05.031

13.

Zhang C, Feng X, Li L (2010) The key technologies of a distributed temperature monitoring system based on 1-wire bus. In: Proceedings of the world congress on intelligent control and automation (WCICA). IEEE, pp 7041–7045

14.

Hongmei X, Shaorui J, Li Y (2007) Development of intelligent monitoring and control system of temperature measurement based on 1-wire bus. Ind Mine Autom. https://doi.org/10.3969/j.issn.1671-251X.2007.02.033

15.

Yanzhong Z, Yuming Z (2011) Research and development of one line bus monitoring and measuring system for deep mine shaft ground freezing. Coal Sci Technol 39:104–107

16.

Yuming Z, Changzhong L (2009) Research of distributed optical fiber temperature measurement system in freezing monitoring. Ind Mine Autom 35:55–58

17.

Panteleev I, Kostina A, Zhelnin M et al (2017) Intellectual monitoring of artificial ground freezing in the fluid-saturated rock mass. Proc Struct Integr 5:492–499. https://doi.org/10.1016/j.prostr.2017.07.149

18.

Wei Z, Bin S, Wenbin S et al (2007) Monitoring and application of distributed optical fiber sensors in transient temperature field of frozen soil. Chin J Geotech Eng 29:723–728. https://doi.org/10.3321/j.issn:1000-4548.2007.05.015

19.

Zhu J, Wang J, Liu D (2011) Design of a wireless sensor network node based on nRF2401. In: 2011 IEEE international conference on computer science and automation engineering, pp 203–206

20.

Tracey PM (1991) Intrinsic fiber-optic sensors. Trans Ind Appl 27:96–98

21.

Guan L, Yongtao L, Xiangli B, Jie M (2015) Application of ZigBee and single bus in freezing shaft wall wireless temperature measurement system. Saf Coal Mines 46:116–118. https://doi.org/10.13347/j.cnki.mkaq.2015.03.035

22.

Downs R (1998) Using 1-Wire I/O for distributed system monitoring. In: Wescon/98. conference proceedings (Cat. No.98CH36265), pp 161–168

23.

Vavrla T, Koziorek J (2012) Temperature measurement in boreholes by programmable logic controller B&R and temperature sensors 1-wire. IFAC Proc 11:382–387. https://doi.org/10.3182/20120523-3-cz-3015.00073

24.

Pimentel E, Papakonstantinou S, Anagnostou G (2012) Numerical interpretation of temperature distributions from three ground freezing applications in urban tunnelling. Tunn Undergr Sp Technol 28:57–69. https://doi.org/10.1016/j.tust.2011.09.005

25.

Yenan W, Jianghua C (2015) Research on the stability of remote temperature information transmission. Process Autom Instrum 88–89: 93. https://doi.org/10.16086/j.cnki.issn1000-0380.201507023

26.

Shaowei S, Yibao D, Gaoqin Z (2006) Research on temperature measuring network based on DS18B20. Process Autom Instrum 27:42–45. https://doi.org/10.3969/j.issn.1000-0380.2006.10.014

27.

Ni S, Su J, Nie L, Qu S (2012) Design of multi-point wireless temperature measuring system. In: Proceedings of 2012 international conference on modelling, identification and control, ICMIC 2012, pp 422–425

28.

Cheng-Ying Y, Yong C (2019) Research on multi-master communication system based on RS485 Bus. In: Journal of physics: conference series

29.

Wang S, Zhao H, Zhu J (2016) Control and communication of a multi-motor system based on LAN. In: ICIIBMS 2015---international conference on intelligent informatics and biomedical sciences, pp 427–430

30.

Dudak J, Tanuska P, Gaspar G, Fabo P (2018) ARM-based universal 1-wire module solution. J Sens https://doi.org/10.1155/2018/5268247
Acknowledgements
This work is supported by the National Key R&D Program of China during the 13th Five-year Plan Period (Grant No. 2016YFC0600803), the National Natural Science Foundation of China (Grant No. 5167082378) and Fundamental Research Funds for the Central Universities (Grant No. FRF-BD-18-007A).
Ethics declarations
Conflict of interest
The authors declare that they have no conflicts of interest.
Additional information
Publisher's note
Springer Nature remains neutral with regard to jurisdictional claims in published maps and institutional affiliations.
About this article
Cite this article
Wu, T., Zhou, X., He, X. et al. Design of distributed temperature-measuring system based on 1-wire bus for ultra-kilometre frozen deep well. Evol. Intel. (2021). https://doi.org/10.1007/s12065-020-00557-8
Received:

Revised:

Accepted:

Published:
Keywords
Ultra deep freezing well

1-wire bus

Temperature acquisition instrument

Distributed digital temperature measurement cable