Abstract
Infective endocarditis (IE) complicating pregnancy though rare is associated with adverse maternal and fetal outcome. Due to its rarity and varied presentation, literature on IE complicating pregnancy is sparse. We report a case of IE complicating pregnancy caused by methicillin-resistant Staphylococcus aureus (MRSA) in a healthy pregnant lady without any known risk factors. This is the first documented case of IE complicating pregnancy without any underlying risk factors from the Indian subcontinent. This article also briefly outlines the current recommendation regarding management of infective endocarditis caused by MRSA.
Access options
Buy single article
Instant access to the full article PDF.
US$ 39.95
Tax calculation will be finalised during checkout.
Subscribe to journal
Immediate online access to all issues from 2019. Subscription will auto renew annually.
US$ 79
Tax calculation will be finalised during checkout.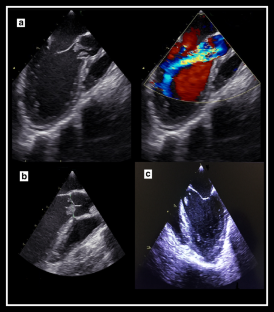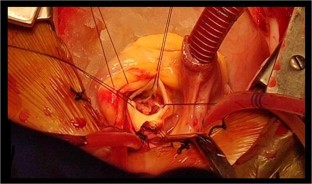 References
1.

Connolly C, O'Donoghue K, Doran H, McCarthy FP. Infective endocarditis in pregnancy: Case report and review of the literature. Obstet Med. 2015;8:102–4.

2.

Kebed KY, Bishu K, Al Adham RI, et al. Pregnancy and postpartum infective endocarditis: a systematic review. Mayo Clin Proc. 2014;89:1143–52.

3.

Slipczuk L, Codolosa JN, Davila CD, et al. Infective endocarditis epidemiology over five decades: a systematic review. PLoS One. 2013;8:e82665.

4.

Gupta A, Gupta A, Kaul U, Varma A. Infective endocarditis in an Indian setup: are we entering the 'modern' era? Indian J Crit Care Med. 2013;17:140–7.

5.

Ghosh S, Sahoo R, Nath RK, Duggal N, Gadpayle AK. A study of clinical, microbiological, and echocardiographic profile of patients of infective endocarditis. Int Sch Res Notices. 2014;2014:340601.

6.

Vizzardi E, De Cicco G, Zanini G, et al. Infectious endocarditis during pregnancy, problems in the decision-making process: a case report. Cases J. 2009;2:6537.

7.

Jevons MP. "Celbenin" - resistant staphylococci. Br Med J. 1961;1:124–5.

8.

Bamberger DM. Bacteremia and endocarditis due to methicillin-resistant Staphylococcus aureus: the potential role of daptomycin. Ther Clin Risk Manag. 2007;3:675–84.

9.

Pettersson GB, Hussain ST. Current AATS guidelines on surgical treatment of infective endocarditis. Ann Cardiothorac Surg. 2019;8:630–44.

10.

Baddour LM, Wilson WR, Bayer AS, et al. Infective endocarditis in adults: diagnosis, antimicrobial therapy, and management of complications: a scientific statement for healthcare professionals from the American Heart Association. Circulation. 2015;132:1435–86.
Funding
No grants from any funding agency in the public, private, or non-profit sectors were received.
Ethics declarations
Conflict of interest
The authors declare that they have no conflicts of interest.
Ethical consideration
This case report does not provide details revealing the identity of the participant. The same was discussed with the Institutional Ethics Committee and necessary approval was obtained (date—23.10.2020). Informed consent was obtained from the participant for this publication.
(Note: MMHRC–IEC (Meenakshi Mission Hospital–Institutional Ethics Committee) does not provide reference numbers on their approval.)
Consent
Informed consent and consent to publish were obtained from the patient.
Additional information
Publisher's note
Springer Nature remains neutral with regard to jurisdictional claims in published maps and institutional affiliations.
About this article
Cite this article
Nair, R., Kumar, S. & Mani, R. Peripartum native valve endocarditis without underlying risk factors. Indian J Thorac Cardiovasc Surg (2021). https://doi.org/10.1007/s12055-021-01143-y
Received:

Revised:

Accepted:

Published:
Keywords
Postpartum infective endocarditis

MRSA infective endocarditis

AHA guidelines on MRSA infective endocarditis