Abstract
The presence of interatrial communication is considered obligatory in total anomalous pulmonary venous connection (TAPVC). Even a restriction in this communication leads to obstructive TAPVC. We report a rare case of obstructed supracardiac TAPVC with the absence of interatrial communication and with multiple ventricle septal defects (VSDs) in a 3-month-old child.
This is a preview of subscription content, log in to check access.
Access options
Buy single article
Instant access to the full article PDF.
US$ 39.95
Price includes VAT for USA
Subscribe to journal
Immediate online access to all issues from 2019. Subscription will auto renew annually.
US$ 99
This is the net price. Taxes to be calculated in checkout.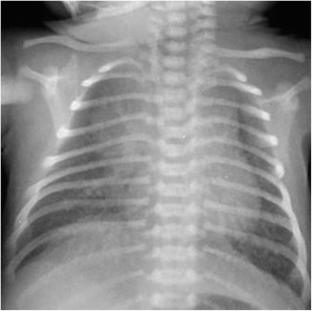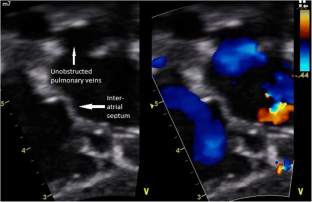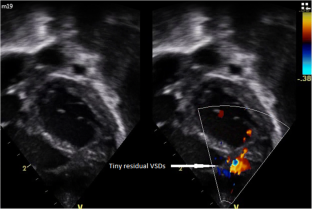 References
1.

Delisle G, Ando M, Calder AL, et al. Total anomalous pulmonary venous connection: report of 93 autopsied cases with emphasis on diagnostic and surgical consideration. Am Heart J. 1976;91:99–122.

2.

Hastreiter AR, Paul MH, Molthan ME, Miller RA. Total anomalous pulmonary venous correction with severe pulmonary venous obstruction. A clinical entity. Circulation. 1962;25:916–28.

3.

Mishra A, Garg R, Raghunath, Maheswari S, Sharma R. Total anomalous pulmonary venous connection with intact interatrial septum. Ann Thorac Surg. 2006;81:739–40.

4.

Zhang J, Ko JM, Guileyardo JM, Roberts WC. A review of spontaneous closure of ventricular septal defect. Proc (Bayl Univ Med Cent). 2015;28:516–520.
Funding
This work was supported by U.N.Mehta Institute of Cardiology and Research Center itself and received no specific grant from any funding agency, commercial or not-for-profit sectors.
Ethics declarations
Conflict of interest
The authors declare that they have no conflict of interest.
Statement of human rights/ethical approval
All procedures performed in this study were in accordance with the ethical standards of the institutional ethics committee for this study; formal ethics committee clearance was not required.
Informed consent
Informed consent was obtained from the patient.
Additional information
Publisher's note
Springer Nature remains neutral with regard to jurisdictional claims in published maps and institutional affiliations.
About this article
Cite this article
Vaidhya, N., Mishra, A. & Agrawal, V. A rare case of total anomalous pulmonary venous connection with intact interatrial septum. Indian J Thorac Cardiovasc Surg (2020). https://doi.org/10.1007/s12055-020-00958-5
Received:

Revised:

Accepted:

Published:
Keywords
Total anomalous pulmonary venous connection

Ventricle septal defects

Cardiopulmonary bypass