Abstract
Congenital heart surgery was born in the USA and then spread all over the world in the second half of the twentieth century. The speciality was brought to India by foreign-trained Indian surgeons as well as American and Canadian missionary surgeons. The first generation Indian surgeons were trained in the USA, Canada, Australia, and New Zealand. In this article, an attempt is made to explore how the pioneer surgeons established this speciality in India by reviewing the published literature, visiting institutions of historical significance, and also interviewing few surgeons who took the key role in both laying the foundation as well as training the next generation surgeons.
Access options
Buy single article
Instant access to the full article PDF.
US$ 39.95
Tax calculation will be finalised during checkout.
Subscribe to journal
Immediate online access to all issues from 2019. Subscription will auto renew annually.
US$ 79
Tax calculation will be finalised during checkout.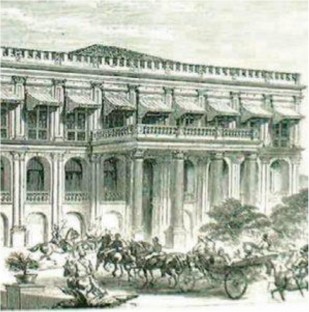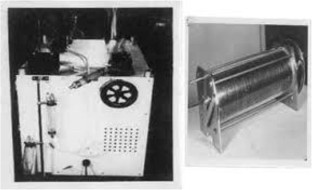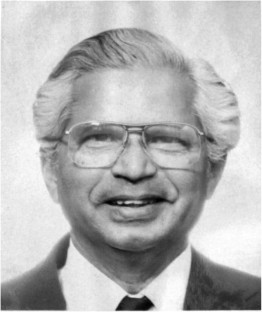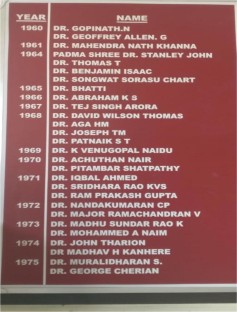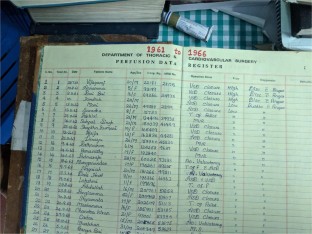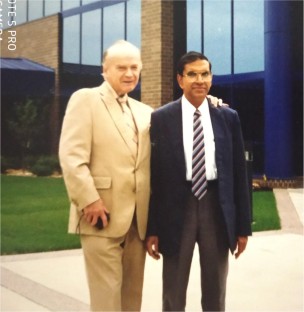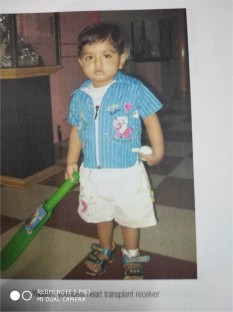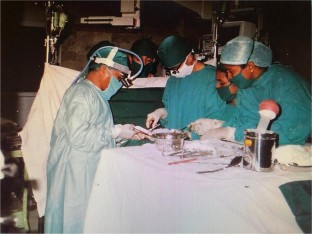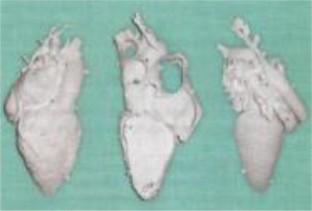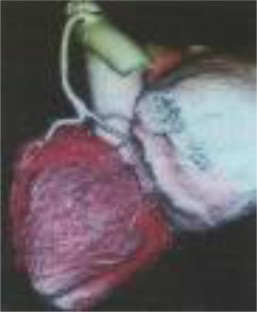 References
1.

Saxena A. History of pediatric cardiology in India. J Pract Cardiovasc Sci. 2015;1:203–5.

2.

Bel Air Hospital, Panchagni, An epitome of service with exceptional love and care. Article in Christian website "Almayasabdam.com "on 21-09-2017.

3.

Professor Profulla KumarSen 1915–1982. Indian J Thorac Cardiovasc Surg.1985;1:92–94.

4.

Kalke BR ,Magotra RA.Tribute to Kersi Dastur, a pioneer in open heart surgery in India.Indian J Thorac Cardiovasc Surg.2010 : 26;228–232.

5.

Das MK, Kumar S, Deb PK, Mishra S. History of Cardiology in India. Indian Heart J. 2015;67:163–9.

6.

Dr. Stanley John. Travails and triumphs of a cardiac surgeon in the 20th century. Chapter 2, page 30. Published 2010 by RituparnaRoy Chowdhury, Bangalore.

7.

Cherian KM. Hand of God. New Delhi: Bennet,Coleman&Co Ltd; 2015. p. 125.

8.

John S, Kejriwal NK, Ravikumar E, Bashi VV, Mohanty BB, Sukumar IP. The clinical profile and surgical treatment of Tetralogy of Fallot in the adult. Results of repair in 200 patients. Ann Thorac Surg. 1986;41:502–6.

9.

John S, John C, Bashi VV, et al. Tetralogy of Fallot. Intracardiac repair in 840 subjects. Cardiovasc Surg. 1993;1:285–90.

10.

Surgery for Congenital Heart Disease – The journey so far in India. Chapter 25,Page 347–353. CSI Textbook Of Cardiology – The Indian Perspective. Published by Jaypee highlights Medical Publishers Inc. Panama. City. Panama. 2018.

11.

Ivatury RR. Developing congenital heart surgery in India. The travails and triumphs of a pioneer. Ann Pediatr Cardiol. 2018;11:174–80.
Acknowledgements
In writing this article, my heartfelt gratitude and sincere appreciation go to the following pioneers, stalwarts, mentors and colleagues who were part of the history at different places and different times and were promptly willing to give their valuable time to share their experiences and roles in the development of congenital heart surgery in our country:
Dr. Stanley John (Bangalore), Dr. P. Venugopal (New Delhi), Dr. PS Jairaj (Bangalore), Dr. K M Cherian (Chennai)
Dr. Ganesh Mani (New Delhi), Dr. KS Iyer (New Delhi), Dr. Vinayak Shukla(Vellore), Dr. Rajesh Sharma (New Delhi)
I also wish to thank Dr, Zainulabdeen, Director of Masina Heart Institute, Mumbai; Dr. Shirish S Pargaonkar, Head Department of CVTS, Miraj Heart Institute, Wanless Hospital, Miraj; and Dr. Roy Thankachan, Head Department of CVTS, Christian Medical College, Vellore, for their invaluable inputs and contributions.
Ethics declarations
Conflict of interest
The authors declare that they have no conflict of interest.
Ethical approval, funding, human and animal rights statement, informed consent
Not required being a review article.
Additional information
Publisher's note
Springer Nature remains neutral with regard to jurisdictional claims in published maps and institutional affiliations.
About this article
Cite this article
Manohar S R, K. Pioneers of congenital heart surgery in India: historical perspective. Indian J Thorac Cardiovasc Surg 37, 9–16 (2021). https://doi.org/10.1007/s12055-020-00921-4
Received:

Revised:

Accepted:

Published:

Issue Date:
Keywords
Congenital

Heart

Surgery

India

History