Abstract
Data is increasing rapidly day by day along with the transactional database. Dividing this data and storing it in a distributed manner is an effective way for storage and retrieval. Mining such distributed data with minimum dependence between sub-problems is a crucial task. Finding frequent itemsets and corresponding association rules is a big challenge while considering the aggregation in a distributed environment. To overcome these challenges, we propose a distributed frequent itemset generation and association rule mining algorithm using MapReduce programming model. The proposed scheme generates frequent itemset and mine association rules using a synthesized distributed technique. The rules are mined in a distributed manner, and then weights are assigned to subsets of data and association rules. A proper mixture of association rules that are generated in distributed manner is done using a weighted approach. This paper presents a novel MapReduce-based synthesis approach, which can work well over a distributed storage of large amount of data.
Access options
Buy single article
Instant access to the full article PDF.
US$ 39.95
Tax calculation will be finalised during checkout.
Subscribe to journal
Immediate online access to all issues from 2019. Subscription will auto renew annually.
US$ 79
Tax calculation will be finalised during checkout.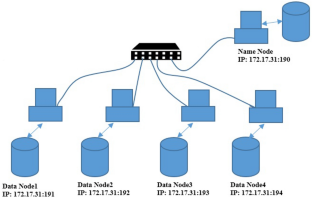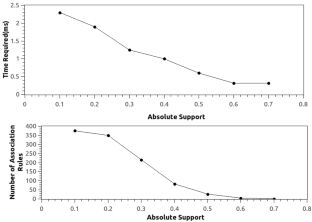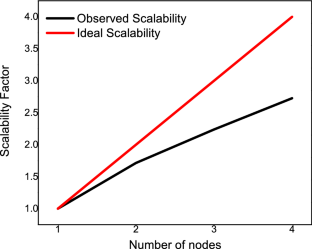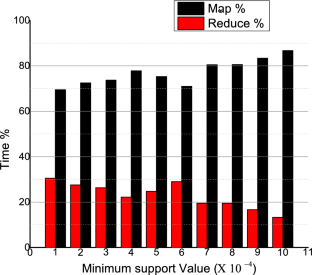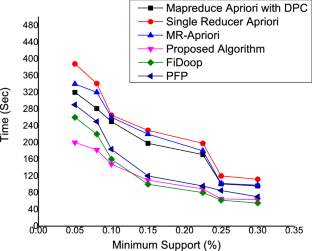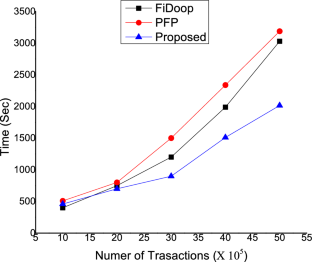 References
1

Wu X, Zhu X, Wu G Q and Ding W 2014 Data mining with big data. IEEE Transactions on Knowledge and Data Engineering 26(1): 97–107

2

DeMers, J 2015 Why Facebook is making big data available to select partners. Forbes, retrieved from http://www.forbes.com/sites/jaysondemers/2015/03/25/why-facebook-is-making-big-data-available-to-select-partners/#24f4d0422966

3

Turner V 2014 The digital universe of opportunities: rich data and the increasing value of the Internet of things. Retrieved October 26, 2016, from http://www.emc.com/leadership/digital-universe/2014iview/executive-summary.htm

4

Laney D 2001 3D Data management: controlling data volume, velocity and variety. META Group Research Note 6, 70

5

Fan W and Bifet A 2013 Mining Big Data: current status, and forecast to the future. ACM SIGKDD Explorations Newsletter 14(2): 1–5

6

Rashid M M, Gondal I and Kamruzzaman J 2017 Dependable large scale behavioral patterns mining from sensor data using Hadoop platform. Information Sciences 379: 128–145

7

Anitha R, Mukherjee S 2015 MaaS: fast retrieval of data in cloud using metadata as a service. Arabian Journal for Science and Engineering 40(8): 2323–2343

8

Hipp J, Güntzer U and Nakhaeizadeh G 2000 Algorithms for association rule mining: a general survey and comparison. ACM SIGKDD Explorations Newsletter 2(1): 58-64.

9

Seol W S, Jeong H W, Lee B and Youn H Y 2013 Reduction of association rules for Big Data sets in socially-aware computing. In: Proceedings of the 16th IEEE International Conference on Computational Science and Engineering (CSE), pp. 949–956

10

Han J 2005 Data mining: concepts and techniques. San Francisco, CA, USA: Morgan Kaufmann Publishers Inc.

11

Agrawal R and Srikant R 1994 Fast algorithms for mining association rules. In: Proceedings of the 20th International Conference on Very Large Data Bases, VLDB 1215, pp. 487–499

12

Han J, Pei J, Yin Y and Mao R 2004 Mining frequent patterns without candidate generation: a frequent-pattern tree approach Data Mining and Knowledge Discovery 8(1): 53–87

13

Ordonez C, Mohanam N, Garcia-Alvarado C 2014 PCA for large data sets with parallel data summarization. Distributed and Parallel Databases 32(3): 377–403

14

Dean J, Ghemawat S 2008 MapReduce: simplified data processing on large clusters. Communications of the ACM 51(1): 107–113

15

Agrawal D, Das S, El Abbadi A 2011 Big data and cloud computing: current state and future opportunities. In: Proceedings of the 14th International Conference on Extending Database Technology, 530–533

16

Agrawal R, Shafer J C 1996 Parallel mining of association rules: Design, implementation, and experience IBM Thomas J. Watson Research Division

17

Yang X Y, Liu Z, Fu Y 2010 MapReduce as a programming model for association rules algorithm on Hadoop. In: Proceedings of the 3rd International Conference on Information Sciences and Interaction Sciences (ICIS), pp. 99–102

18

Lin M Y, Lee P Y, Hsueh S C 2012 Apriori-based frequent itemset mining algorithms on MapReduce. In: Proceedings of the 6th International Conference on Ubiquitous Information Management and Communication, p. 76

19.

Chang X Z MapReduce-Apriori algorithm under cloud computing environment. In: Proceedings of the International Conference on Machine Learning and Cybernetics (ICMLC), vol. 2, pp. 637–641

20

Lin X 2014 MR-apriori: association rules algorithm based on MapReduce. In: Proceedings of the 5th IEEE International Conference on Software Engineering and Service Science (ICSESS), pp. 141–144

21

Li N, Zeng L, He Q, Shi Z 2012 Parallel implementation of apriori algorithm based on MapReduce. In: Proceedings of the 13th ACIS International Conference on Software Engineering, Artificial Intelligence, Networking and Parallel & Distributed Computing (SNPD), pp. 236–241

22.

Guo J, Ren Y G 2013 Research on improved A Priori algorithm based on coding and MapReduce. In: Proceedings of the 10th Conference on Web Information System and Application (WISA), pp. 294–299

23

Li H, Wang Y, Zhang D, Zhang M and Chang E Y 2008 Pfp: parallel fp-growth for query recommendation. In: Proceedings of the 2008 ACM Conference on Recommender Systems, pp. 107–114

24

Xun Y, Zhang J and Qin X 2016 Fidoop: parallel mining of frequent itemsets using MapReduce. IEEE Transactions on Systems, Man, and Cybernetics: Systems 46(3): 313–325

25

Riondato M, DeBrabant J A, Fonseca R and Upfal E 2012 PARMA: a parallel randomized algorithm for approximate association rules mining in MapReduce. In: Proceedings of the 21st ACM International Conference on Information and Knowledge Management, October, pp. 85–94

26

Morales G D F and Bifet A 2015 SAMOA: scalable advanced massive online analysis. Journal of Machine Learning Research 16(1): 149–153

27

Holt J D and Chung S M 2007 Parallel mining of association rules from text databases. The Journal of Supercomputing 39(3): 273–299

28

Shvachko K, Kuang H, Radia S and Chansler R 2010 The Hadoop distributed file system. In: Proceedings of the 26th IEEE Symposium on Mass Storage Systems and Technologies (MSST), pp. 1–10

29

Javed A and Khokhar A 2004 Frequent pattern mining on message passing multiprocessor systems. Distributed and Parallel Databases 16(3): 321–334

30

Wu X, Zhang S 2003 Synthesizing high-frequency rules from different data sources. IEEE Transactions on Knowledge and Data Engineering 15(2): 353–367

31

Friedman J, Hastie T, Tibshirani R 2001 The elements of statistical learning. In: Springer Series in Statistics, vol. 1. Berlin: Springer

32

Fournier-Viger P 2008 SPMF: a Java open-source data mining library. Retrieved on October 30, 2016, from http://www.philippe-fournier-viger.com/spmf/index.php?link=datasets.php

33

Fournier-Viger P, Gomariz Gueniche T A, Soltani A, Wu C and Tseng V S 2014 SPMF: a Java open-source pattern mining library. Journal of Machine Learning Research 15: 3389–3393
About this article
Cite this article
Pal, A., Kumar, M. Distributed synthesized association mining for big transactional data. Sādhanā 45, 169 (2020). https://doi.org/10.1007/s12046-020-01380-8
Received:

Accepted:

Published:
Keywords
Big Data

HDFS

MapReduce

Apriori

frequent itemset

association rule