Abstract
The paper investigates a class of long-wave unstable lubrication model using Lie theory. A nonlinear self-adjoint classification of the considered equation is carried out. Without having to go into microscopic details of the physical aspects, non-trivial conservation laws are computed. Then, minimal set of Lie point symmetries of the discussed model is classified up to one-dimensional conjugacy classes which are further utilised one by one to construct the similarity variables to reduce the dimension of the considered model. After that, all possible phase trajectories are classified with respect to the parameters of the equation. Some travelling wave and kink-wave solutions are also showed and graphical representations are displayed to depict their propagation.
This is a preview of subscription content, log in to check access.
Access options
Buy single article
Instant access to the full article PDF.
US$ 39.95
Price includes VAT for USA
Subscribe to journal
Immediate online access to all issues from 2019. Subscription will auto renew annually.
US$ 99
This is the net price. Taxes to be calculated in checkout.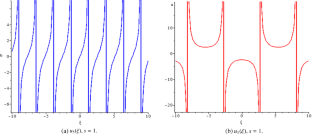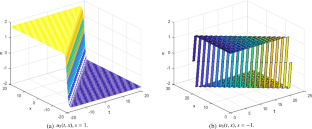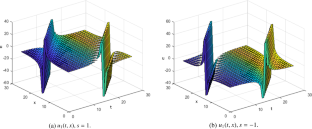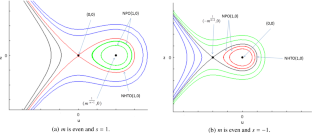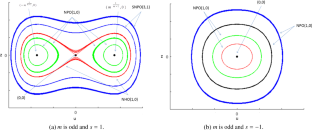 References
1.

A L Bertozzi and M C Pugh, Commun. Pure Appl. Math. 51, 625 (1998)

2.

A L Bertozzi and M C Pugh, Indiana Univ. Math. J. 49(4), 1323  (2000)

3.

P Constantin, T F Dupont, R E Goldstein, L P Kadanoff, M J Shelley and S Zhou, Phys. Rev. E 47(6), 4169 (1993)

4.

S Ulusoy, Nonlinearity 20, 685 (2007)

5.

D Lu, A R Seadawy, J Wang, M Arshad and U Farooq, Pramana – J. Phys. 93(3): 44 (2019)

6.

A R Seadawy, Pramana – J. Phys. 89: 49 (2017)

7.

A R Seadawy, D Lu and M Iqbal, Pramana – J. Phys. 93: 10 (2019)

8.

K U Tariq, A R Seadawy and S Z Alamri, Pramana – J. Phys. 91: 68 (2018)

9.

P J Olver, Applications of Lie groups to differential equations (Springer-Verlag, New York, 1986)

10.

W Malfliet, J. Comput. Appl. Math. 164, 529 (2004)

11.

M J Ablowitz and P A Clarkson, Solitons, nonlinear evolution equations and inverse scattering transform (Cambridge University Press, Cambridge, 1991)

12.

D Wang and H Q Zhang, Chaos Solitons Fractals 25, 601 (2005)

13.

S Liu, Z Fu, S D Liu and Q Zhao, Phys. Lett. A 289, 69 (2001)

14.

M Wang, X Li and J Zhang, Phys. Lett. A 372, 417 (2008)

15.

G Akram and N Mahak, Eur. Phys. J. Plus 133, 212 (2018)

16.

A Biswas, Optik 171, 217 (2018)

17.

A Biswas and S Arshed, Optik 172, 847 (2018)

18.

O González-Gaxiola and A Biswas, Optik 179, 434 (2019)

19.

A Biswas, M Ekici, A Sonmezoglu and M R Belic, Optik 185, 456 (2019)

20.

A Biswas, M Ekici, A Sonmezoglu and M R Belic, Optik 186, 431 (2019)

21.

E Bessel-Hagen, Math. Ann. 84, 258 (1921)

22.

N H Ibragimov, J. Math. Anal. Appl. 333, 311 (2007)

23.

N H Ibragimov, Preprint Archives of ALGA 4, 55 (2007)

24.

E Nother, Gott. Nachr. 2, 235 (1918), (English translation in Transp. Theory Statist. Phys. 1(3), 186 (1971)

25.

H Steudel, Z. Naturforsch. A 17, 129 (1962)

26.

J C S Sampaio and I L Freire, Abs. Appl. Anal. 2014, 804703 (2014)

27.

M S Bruźon, M L Gandarias and N H Ibragimov, J. Math. Anal. Appl. 357, 307 (2009)

28.

R Tracinà, M S Bruzón and M L Gandarias, Appl. Math. Comput. 275, 299 (2016)

29.

I L Freire, Appl. Math. Comput. 217, 9467 (2011)

30.

M N Ali, S M Husnine, A Saha, S K Bhowmik, S Dhawan and T Ak, Nonlinear Dyn. 94, 1791 (2018)

31.

T Ak, A Saha and S Dhawan, Int. J. Mod. Phys. C 30(4),1950028 (2019)

32.

A E Dubinov, D Yu Kolotkov and M A Sazonkin, Plasma Phys. Rep. 38(10), 833 (2012)

33.

J Tamang and A Saha, Z. Naturforsch. A  74(6), 499 (2019)

34.

R Cherniha, P Broadbridge and L Myroniuk, arXiv:1003.2532v1

35.

Z S Feng, J. Phys. A35(2), 343 (2002)

36.

N H Ibragimov, J. Phys. A 44, 432002 (2011)

37.

M L Gandarias, J. Phys. A 44, 262001 (2011)

38.

S C Anco and G Bluman, Euro. J. Appl. Math. 41, 567 (2002)

39.

Y Li, W Shan, T Shuai and K Rao, Math. Prob. Eng. 2015, 408586 (2015)
About this article
Cite this article
Jhangeer, A., Raza, N., Rezazadeh, H. et al. Nonlinear self-adjointness, conserved quantities, bifurcation analysis and travelling wave solutions of a family of long-wave unstable lubrication model. Pramana - J Phys 94, 87 (2020). https://doi.org/10.1007/s12043-020-01961-6
Received:

Revised:

Accepted:

Published:
Keywords
Nonlinear self-adjointness

bifurcation analysis

analytic solutions

long-wave unstable lubrication model
PACS Nos
02.20.Sv

02.30.Jr

11.30.−i

47.20.Ky