Abstract
A zero-cost multichannel analyser (MCA) system based on the digital signal (pulse) processing (DSP) convenient for \(\gamma \)-ray spectroscopy with conventional detectors such as scintillators and high-purity germanium (HPGe) has been implemented. The in-built high-performance analog-to-digital converter (ADC) in the sound card, an integral component of the present day personal computers, was used to digitise the signals from the radiation detectors. These pulses were then shaped using the established digital signal processing recursive algorithms. The filtered data were then displayed as histograms which then could be subjected to the traditional analysis to obtain peak parameters and the associated quantities were deduced. The developed system combines the performance of the sound card hardware with the flexibility allowed by the DSP to achieve a versatile MCA.
Access options
Buy single article
Instant access to the full article PDF.
US$ 39.95
Tax calculation will be finalised during checkout.
Subscribe to journal
Immediate online access to all issues from 2019. Subscription will auto renew annually.
US$ 79
Tax calculation will be finalised during checkout.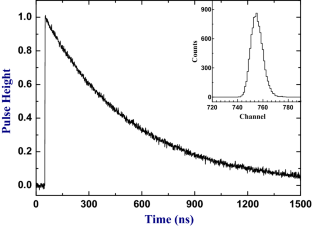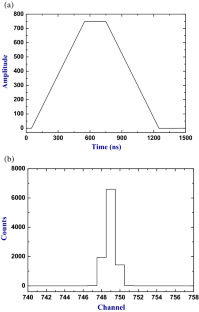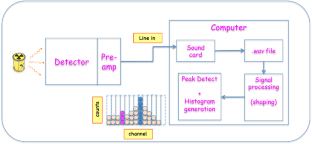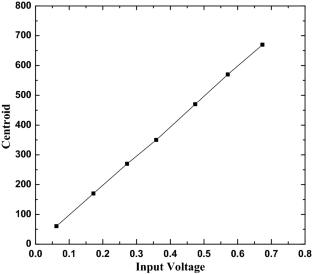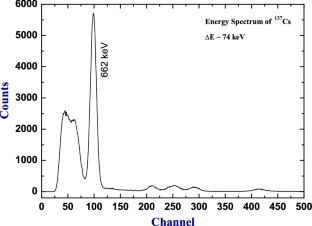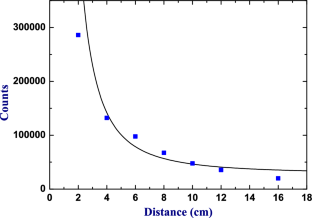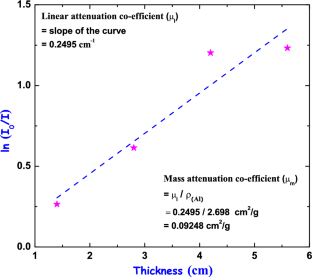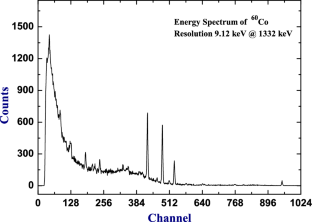 References
1.

K Sugihara, S N Nakamura, N Chiga, Y Fujii and H Tamura, Am. J. Phys. 81, 792 (2013)

2.

M M Ibrahim, N Yussup, L Lombigit, N A A Rahman and Z Jaafar, AIP Conf. Proc. 1584, 50 (2014)

3.

Audacity Project Web Site, Audacity® is free, open source, cross-platform audio software for multi-track recording and editing, https://www.audacityteam.org/

4.

Web site for comprehensive analysis package, https://root.cern.ch/

5.

MATLAB® is the website of the platform which has been employed to develop the codes used in the present work, https://www.mathworks.com/

6.

V T Jordanov and G F Knoll, Nucl. Instrum. Methods Phys. Res. A 345, 337 (1994)

7.

W Guo, R P Gardner and C W Mayo, Nucl. Instrum. Methods Phys. Res. A 544, 668 (2005)

8.

G Liu, M D Aspinall, X Ma and M J Joyce, Nucl. Instrum. Methods Phys. Res. A 607, 620 (2009)

9.

V Radeka, Nucl. Instrum. Methods 99, 525 (1972)

10.

V T Jordanov, G F Knoll, A C Huber and J A Pantazis, Nucl. Instrum. Methods Phys. Res. A 353, 261 (1994)

11.

R V Ribas, AIP Conf. Proc. 1245, 39 (2010)

12.

I I Mahmoud, M S EI_Tokhy and H A Konber, J. Instrum. 7, P09013 (2012)

13.

A A Mowlavi, M de Denaro and M R Fornasier, Applications of Monte Carlo method in science and engineering edited by Shaul Mordechai, https://doi.org/10.5772/15520, ISBN: 978-953-307-691-1, InTech, pp. 125–140

14.

J L Guiñón, E Ortega, J García-Antón and V Pérez-Herranz, Proceeding of the Int. Conf. on Engineering and Education (ICEE-2007) (Colmbra, Portugal, 3–7 September 2007), http://icee2007.dei.uc.pt/proceedings/papers/39.pdf

15.

Website for National Institute of Standards and Technology, and the associated database on the scattering and absorption of photons, https://physics.nist.gov/PhysRefData/Xcom/html/xcom1.html

16.

S F Ghaousia, N M Mirza and S M Mirza, Comput. Phys. 11, 516 (1997)
Acknowledgements
A Jana and S K Singh thank the Post-Graduate programme of the School of Nuclear Studies and Applications, Jadavpur University for providing the opportunity to perform this work as a part of the curriculum. The authors thank Shri Mukesh Kumar, UGC-DAE CSR, KC for his support during the implementation of this project.
About this article
Cite this article
Jana, A., Singh, S.K., Gupta, A. et al. Development of a zero-cost multichannel analyser based on digital signal processing for \(\gamma \)-ray spectroscopy using the PC sound card. Pramana - J Phys 94, 20 (2020). https://doi.org/10.1007/s12043-019-1880-6
Received:

Revised:

Accepted:

Published:
Keywords
Sound card

digital signal processing

pulse height analysis
PACS Nos