Abstract
We revisit here a possibility of generation of gravitational wave (GW) bursts due to a very quick change in the quadrupole moment (QM) of a deformed spheroidal pulsar as a result of crustquake. Since it was originally proposed as a possible explanation for sudden spin-up (glitch) of pulsars, the occurrence of crustquake and its various consequences have been studied and discussed quite often in the literature. Encouraged by recent development in gravitational wave (GW) astronomy, we re-investigate the role of crustquake in the emission of GWs. Assuming exponential decay of excitation caused by crustquake, we have performed a Fourier analysis to estimate the GW strain amplitude h(t), characteristic signal amplitude \(h_c(f)\) and signal-to-noise ratio (SNR) of the burst for the Crab pulsar. For exotic quark stars, multifold enhancement of these quantities are expected, which might make quark star a potential source of gravitational waves. The absence of such bursts may put several constraints on pulsars and such hypothetical stars.
This is a preview of subscription content, log in to check access.
Access options
Buy single article
Instant access to the full article PDF.
US$ 39.95
Price includes VAT for USA
Subscribe to journal
Immediate online access to all issues from 2019. Subscription will auto renew annually.
US$ 99
This is the net price. Taxes to be calculated in checkout.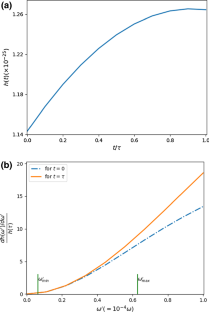 References
Abadie J. et al. 2011, Phys. Rev. D, 83, 042001

Abbott B. P. et al. 2016, Phys. Rev. Lett., 116, 061102

Alpar M. A., Chau H. F., Cheng K. S., Pines D. 1994, ApJ Lett., 427, L29

Anderson P. W., Itoh N. 1975, Nature, 256, 25

Bagchi P., Das A., Layek B., Srivastava A. M. 2015, Phys. Lett. B, 747, 120

Baym G., Pines D. 1971, Ann. Phys., 66, 816

Dodson R. G., McCulloch P. M., Lewis D. R. 2002, ApJ, 564, L85

Eichler D., Shaisultanov R. 2010, ApJ Lett., 715, L142

Ezpinoza C. M., Lyne A. G., Stappers B. W., Michael K. 2011, MNRAS, 414, 1679

Haskell B., Priymak M., Patruno A., Oppenoorth M., Melatos A., Lasky P. D. 2015, MNRAS, 450, 2393

Hild S., Abernathy M. 2011, Class. Quantum Gravit., 28, 094013

Horowitz C. J., Kadau K. 2009, Phys. Rev. Lett., 102, 191102

Jones D. I. 2002, Class. Quantum Gravit., 19, 1255

Keer L., Jones D. I. 2015, MNRAS, 446, 865

Lander S. K., Andersson N., Antonopoulou D., Watts A. L., 2015, MNRAS, 449, 2047

Lasky P. D. 2015, Publ. Astron. Soc. Australia, 32, e034

Melatos A., Peralta C., Wyithe J. S. B. 2008, ApJ, 672, 1103

Moore C. J., Cole R. H., Berry C. P. L. 2014, Class. Quantum Gravit., 32, 015014

Riles K. 2013, Prog. Particle Nucl. Phys., 68, 1

Ruderman M. A. 1968, Nature, 218

Ruderman M. 1969, Nature, 223, 597

Sathyaprakash B. S., Schutz B. F. 2009, Living Rev. Relativity, 12

Smoluchowski R., Welch D. O. 1970, Phys. Rev. Lett., 24, 1191

Thompson C., Duncan R. C. 1995, MNRAS, 275, 255

Warszawski L., Melatos A. 2008, MNRAS, 390, 175

Zimmermann M., Szedenits E. 1979, Phys. Rev. D, 20, 351
Acknowledgements
The second author, PY would like to thank D. I. Jones and Garvin Yim for useful discussion. The authors would also like to thank the anonymous reviewers for critical comments and suggestions on the previous version of this manuscript.
About this article
Cite this article
Layek, B., Yadav, P. Bursts of gravitational waves due to crustquake from pulsars. J Astrophys Astron 41, 14 (2020). https://doi.org/10.1007/s12036-020-09631-0
Received:

Accepted:

Published:
Keywords
Neutron star

pulsar

crustquake

gravitational wave