Abstract
Star sensor (SS) is one of the most critical instrument on-board a spacecraft when it comes to attitude determination and control. Capability of providing precise attitude information makes it even more important for high resolution imaging satellite with stringent pointing requirements. At the same time, these instruments are highly sensitive to bright objects like Sun and Earth Albedo. In this paper, selection of star sensor mounting has been elaborately studied and presented for missions primarily performing highly agile Earth imaging. This paper addresses selection factors like Sun and Earth avoidance from bore-sight axis, orbit altitude and local time, angular separation between SS, sensitivity of SS on body axis and functional availability during imaging. Results are presented in the form of available mounting options and the way they satisfy geometrical constraints over a year.
This is a preview of subscription content, log in to check access.
Access options
Buy single article
Instant access to the full article PDF.
US$ 39.95
Price includes VAT for USA
Subscribe to journal
Immediate online access to all issues from 2019. Subscription will auto renew annually.
US$ 99
This is the net price. Taxes to be calculated in checkout.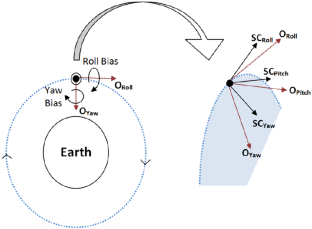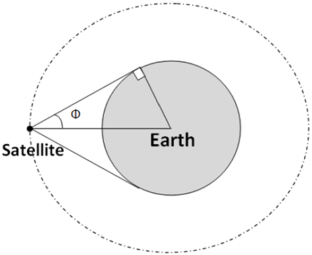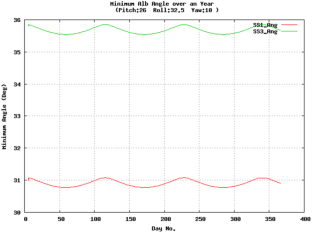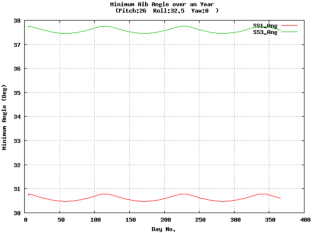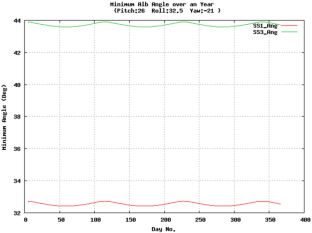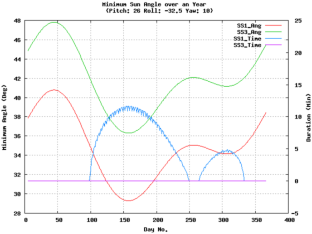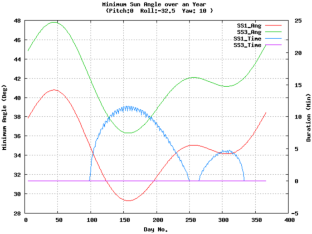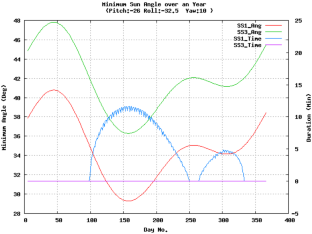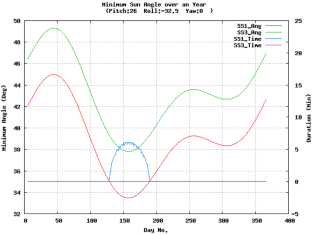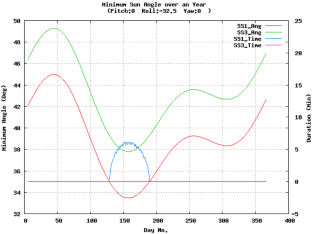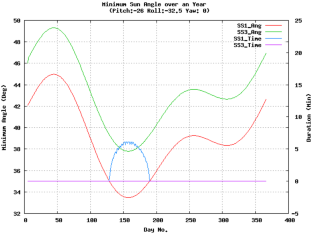 References
Liebe C. C. 2002, Accuracy performance of star trackers – a tutorial, IEEE Trans. Aero. Electron. Syst., 38(2), 587

Markley F. L., Crassidis J. L. 2014, Fundamental of Spacecraft Attitude Determination and Control, Springer, New York, NY

Solaiappan A., Kannan S., Pandiyan R. 2012, Mounting of star sensors satisfying constraints for Chandrayaan-1 lunar mission – design and realization, J. Spacecraft Technol., 22(1), 49

Spratling IV B. B., Mortari D. 2009, A survey on star identification algorithms, Algorithms, 2(1), 93

Wertz J. R. (ed.) 1978, Spacecraft Attitude Determination and Control, Kluwer Academic, Dordrecht

Wertz, J. R., Larson W. J. (eds) 1999, Space Mission Analysis and Design Microcosm

Zhao L., Su Z., Hao Y. 2012, The star sensor layout based on geometric position analysis, 2012 IEEE International Conference on Automation and Logistics, Zhengzhou, pp. 141–144
Acknowledgements
The authors would like to thank Dr. M. P. Ramachandran, Group Director, Flight Dynamics Group and Mr. B. S. Kiran, Deputy Director, Mission Development Area, U. R. Rao Satellite Centre for their support in carrying out this work. The authors are also obliged to Mr. P. Kunhikrishnan, Director, U. R. Rao Satellite Centre, Bangalore for his support.
About this article
Cite this article
Gaurav, P.K., Kannan, S. Star sensor mounting for highly agile Earth imaging satellite. J Astrophys Astron 41, 16 (2020). https://doi.org/10.1007/s12036-020-09629-8
Received:

Accepted:

Published:
Keywords
Mounting

sensor

satellite

attitude