Abstract
Despite tremendous progress in understanding the pathobiology of astrocytoma, major gaps remain in our knowledge of the molecular basis underlying the aggressiveness of high-grade astrocytoma (glioblastoma - GBM). Recently, we and others have shown nuclear respiratory factor 1 (NRF1) transcription factor being highly active in human cancers, but its role in astrocytoma remains unknown. Therefore, the purpose of this study was to uncover the role of NRF1 in the progression of GBM. NRF1 has higher mRNA expression and transcription factor activity in astrocytoma compared to non-tumor brain tissue. NRF1 activity also correlated with the aggressiveness of cancer. Increased NRF1 TF activity coupled with overexpression of RHOG was associated with poor survival of GBM patients. NRF1 activity was associated with transcriptomic signatures of neurogenesis, cell stemness, epithelial-mesenchymal transition and cell cycle progression. Overexpression of CDK4, AKT1, APAF1, HDAC1, NBN, TGFB1, & TNFRSF1A and downregulation of CASP3, IL7, STXBP1 and OPA1 predicted GBM malignancy in high expressors of NRF1 activity. Increased expression of the NRF1 motif containing genes, H6PD, NAT10, NBEAL2, and RNF19B predicted poor survival of IDH1 wild-type GBM patients. Poor survival outcomes and resistance to Temozolomide therapy were associated with higher NRF1 expression including its targets - LDHA, ZMAT3, NSUN2, ARMC5, NDEL1, CLPTM1L, ALKBH5, YIPF5, PPP2CA, and TFG. These findings suggest that aberrant NRF1 activity may contribute to the pathogenesis of GBM and severity of astrocytoma. Further analyses of NRF1 gene signatures will pave the way for next generation targeted therapies and drug combination strategies for GBM patients.
This is a preview of subscription content, log in to check access.
Access options
Buy single article
Instant access to the full article PDF.
US$ 39.95
Price includes VAT for USA
Subscribe to journal
Immediate online access to all issues from 2019. Subscription will auto renew annually.
US$ 99
This is the net price. Taxes to be calculated in checkout.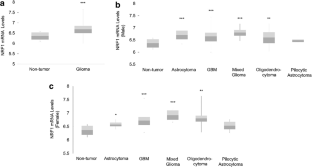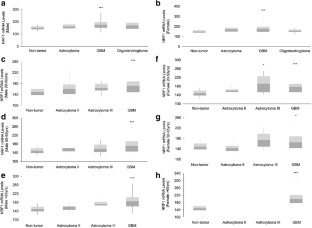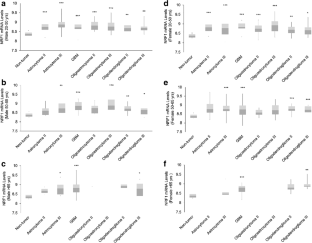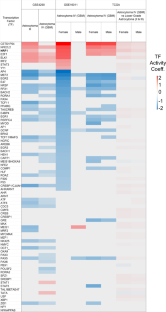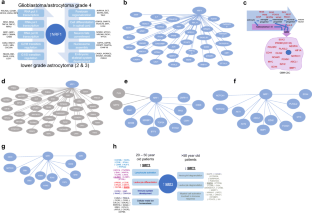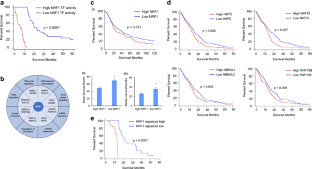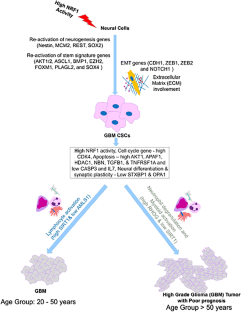 Acknowledgments
We are grateful to the United States-India Educational Foundation for a Senior US Fulbright Nehru Scholar Award to DR.
Availability of Data and Materials
We used public datasets in this study and details of analysis used in the current study are available from the first author or corresponding author upon request.
Ethics declarations
Conflict of Interest
All authors declare no conflict of interest.
Additional information
Publisher's Note
Springer Nature remains neutral with regard to jurisdictional claims in published maps and institutional affiliations.
About this article
Cite this article
Bhawe, K., Felty, Q., Yoo, C. et al. Nuclear Respiratory Factor 1 (NRF1) Transcriptional Activity-Driven Gene Signature Association with Severity of Astrocytoma and Poor Prognosis of Glioblastoma. Mol Neurobiol (2020). https://doi.org/10.1007/s12035-020-01979-2
Received:

Accepted:

Published:
Keywords
NRF1 activity

CDK4

RHOG

Cancer stem cells

EMT

Glioblastoma