Correction to Mol Neurobiol
The original version of this article unfortunately contained a careless error in Fig. 2b–c, where the pictures of group Vehicle were the same with group VEGF.
The correct Fig. 2b–c is hereby provided.
This correction does not change the conclusion of this paper. We are sorry for this error and inconvenience caused.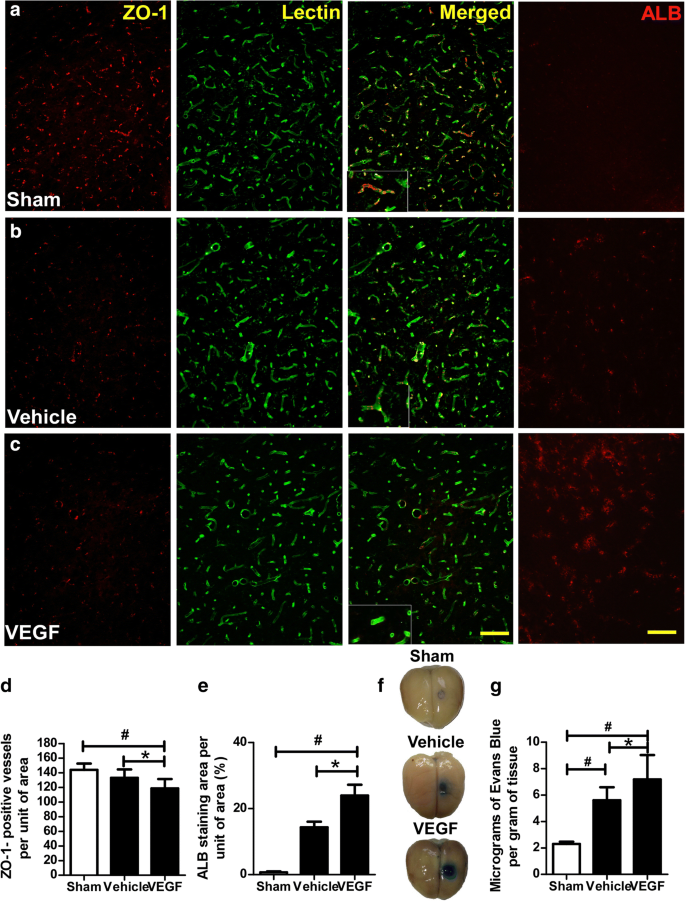 About this article
Cite this article
Wang, J., Fu, X., Yu, L. et al. Correction to: Preconditioning with VEGF Enhances Angiogenic and Neuroprotective Effects of Bone Marrow Mononuclear Cell Transplantation in a Rat Model of Chronic Cerebral Hypoperfusion. Mol Neurobiol (2020). https://doi.org/10.1007/s12035-020-01898-2