Access options
Buy single article
Instant access to the full article PDF.
US$ 39.95
Tax calculation will be finalised during checkout.
Subscribe to journal
Immediate online access to all issues from 2019. Subscription will auto renew annually.
US$ 79
Tax calculation will be finalised during checkout.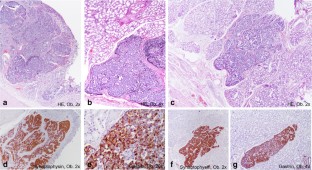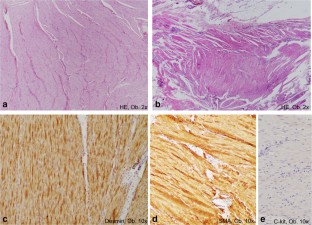 Abbreviations
CT:

Computed tomography

ECL:

Enterochromaffin-like cells

G:

Grade of histological differentiation

G-cell:

Gastrin-producing

5-HIAA:

5-Hydroxyindoleacetic acid

H. pylori :

Helicobacter pylori

MEN1:

Multiple Endocrine Neoplasia type 1

NET:

Neuroendocrine tumor

PPIs:

Proton-pump inhibitors

SMA:

Smooth muscle actin

ZES:

Zollinger–Ellison syndrome
References
1.

Guarnotta V, Martini C, Davi MV, Pizza G, Colao A, Faggiano A, et al. The Zollinger-Ellison syndrome: is there a role for somatostatin analogues in the treatment of the gastrinoma? Endocrine. 2018;60:15–27.

2.

Sato Y, Hashimoto S, Mizuno K, Takeuchi M, Terai S. Management of gastric and duodenal neuroendocrine tumors. World J Gastroenterol. 2016;22:6817–28.

3.

Jyotsna VP, Malik E, Birla S, Sharma A. Novel MEN 1 gene findings in rare sporadic insulinoma—a case control study. MC Endocr Disord. 2015;15:44.

4.

Vallejo V, Wiener I, Stroh BC. Idiopathic muscular hypertrophy of the duodenum. J Surg Case Rep. 2012;2012:9.

5.

Kloppel G, Anlauf M, Perren A, Sipos B. Hyperplasia to neoplasia sequence of duodenal and pancreatic neuroendocrine diseases and pseudohyperplasia of the PP-cells in the pancreas. Endocr Pathol. 2014;25:181–5.
Acknowledgments
Genetic determinations were done at Hamamatsu University School of Medicine. The authors thank Ms. Keiko Ishino for genetic determinations.
Funding
This study was funded by Romanian National Authority for Scientific Research, CNCS–UEFISCDI, project number 20 PCCF/2018, code: PN-III-P4-ID-PCCF-2016-0006. The necessary materials were provided by the grant.
Ethics declarations
Conflict of Interest
The authors declare that they have no conflict of interest.
Ethical Approval
The approval of Ethical Committee of Clinical County Emergency Hospital of Targu Mures, Romania, was obtained for data collection.
Informed Consent
Signed informed consent for surgical intervention and publication of data was obtained before surgery.
Additional information
Publisher's Note
Springer Nature remains neutral with regard to jurisdictional claims in published maps and institutional affiliations.
About this article
Cite this article
Gurzu, S., Jung, I., Borz, C. et al. Sporadic Multifocal Gastrinoma Mimicking a Duodenal GIST, in a Patient with MEN1 Gene Polymorphism D418D: an Unusual Case Report. J Gastrointest Canc 52, 351–354 (2021). https://doi.org/10.1007/s12029-020-00461-5