This is a preview of subscription content, log in to check access.
Access options
Buy single article
Instant access to the full article PDF.
US$ 39.95
Price includes VAT for USA
Subscribe to journal
Immediate online access to all issues from 2019. Subscription will auto renew annually.
US$ 99
This is the net price. Taxes to be calculated in checkout.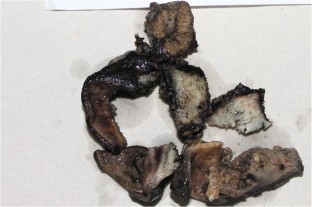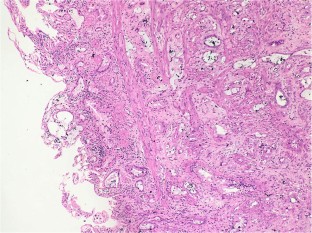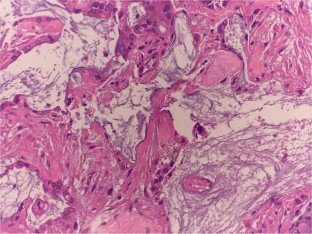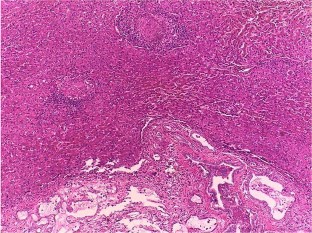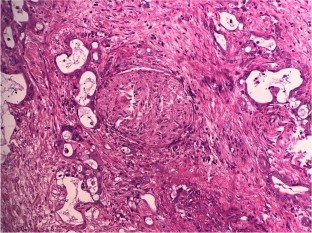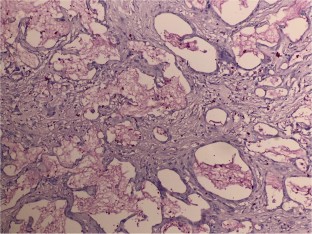 References
1.

Rao JC, Adsay NV, Arola T, Tsul WM and Zen Y. Carcinoma of the gallbladder and extrahepatic bile ducts. Klimsta DS, Lam AK, Paradis V and Schirmacher P, editors. WHO classification of tumors of the digestive system. 5th ed. Lyon: IARC Press; 2019.

2.

Dursun N, Escalona OT, Roa JC, Basturk O, Bagci P, Cakir A, et al. Mucinous carcinoma of the gallbladder: clinicopathologic analysis of 15 cases identified in 606 carcinomas. Arch Pathol Lab Med. 2012;136:1347–58.

3.

Roberts JW, Daugherty SF. Primary carcinoma of the gallbladder. Surg Clin North Am. 1986;66:743–9.

4.

Abd-Allah MA, Ali MHM, Khalid OI, Gazali M, Allata AA. Mucinous adenocarcinoma of the gallbladder: a case report. Int J Multidisciplinary Curr Res. 2016;4:37–8.

5.

Hundal R, Shaffer EA. Gallbladder cancer: epidemiology and outcome. Clin Epidemiol. 2014;6:99–109.

6.

Miller G, Jernigan WR. Gallbladder carcinoma. Eur J Surg Oncol. 2008;34(3):306–12.

7.

Miller SE, Greenson JK, et al. Surgical histopathology. Sternberg's 6th Ed: 2015;1617.

8.

Adsay VN, Klimstra DS. Benign and malignant tumors of the gallbladder and extrahepatic biliary tract. In: Odze RD, Goldblum JR, editors. Surgical pathology of the GI tract, liver, biliary tract, and pancreas. 2nd ed. Philadelphia: Saunders Elsevier. 2009;857–70.

9.

Ishibashi H, Minesuga K, Yamaguchi A, et al. A case of mucin-producing carcinoma of the gallbladder. Tan to Sui. 1986;7:1173–8.

10.

Zhu AX, Hong TS, Hezel AF, Kooby DA. Current management of gallbladder carcinoma. Oncologist. 2010;15(2):168–81.
Additional information
Publisher's Note
Springer Nature remains neutral with regard to jurisdictional claims in published maps and institutional affiliations.
About this article
Cite this article
Bharti, S., Bharti, J.N., Puranik, A. et al. Incidental Finding of Primary Mucinous Adenocarcinoma of Gall Bladder: a Histopathological Diagnosis. J Gastrointest Canc (2020). https://doi.org/10.1007/s12029-020-00435-7