Abstract
At the Victorian Institute of Forensic Medicine the forensic pathologist provides expert medical advice to the Coroner. Cases of natural death from hemopericardium and hemothorax are reasonably common in the forensic setting and are readily identifiable on postmortem CT (PMCT) scanning. The management of these cases raises interesting and challenging issues for the forensic pathologist. We present three cases in which PMCT angiography was useful in the management of each individual case and illustrate the potential of the technique in medico-legal death investigation.
Access options
Buy single article
Instant access to the full article PDF.
US$ 39.95
Tax calculation will be finalised during checkout.
Subscribe to journal
Immediate online access to all issues from 2019. Subscription will auto renew annually.
US$ 79
Tax calculation will be finalised during checkout.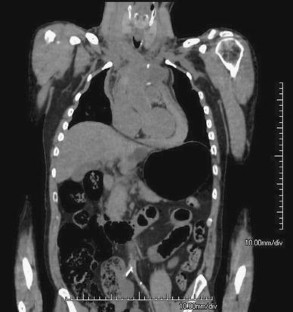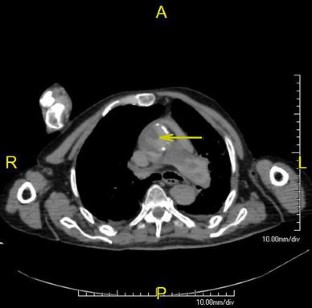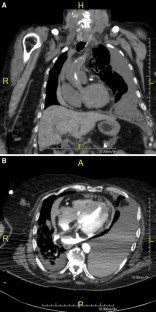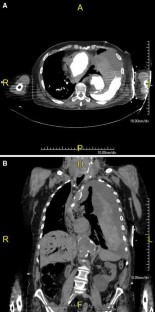 References
1.

O'Donnell C, Woodford N. Post-mortem radiology—a new sub-specialty? Clin Radiol. 2008;63(11):1189–94.

2.

Yuan SM, Jing H. Marfan's syndrome: an overview. Sao Paulo Med J. 2010;128(6):360–6.

3.

Dwivedi AJ, Hamdallah O, Morris ME, Yancey AE, Ross CB. Varying presentations in patients with symptomatic IV vascular Ehlers-Danlos syndrome. Vasc Endovascular Surg. 2012;46(2):163–6.

4.

Grabherr S, Doenz F, Steger B, Dirnhofer R, Dominguez A, Sollberger B, Gygax E, Rizzo E, Chevallier C, Meuli R, Mangin P. Multi-phase post-mortem angiography: development of a standardized protocol. Int J Legal Med. 2011;125(6):791–802.

5.

Rutty G, Saunders S, Morgan B, Raj V. Targeted cardiac post-mortem computer tomography angiography: a pictorial review. Forensic Sci Med Pathol. 2012;8(1):40–7.
About this article
Cite this article
Burke, M., Parsons, S. & Bassed, R. Management of medicolegal natural deaths from hemopericardium or hemothorax using postmortem CT scanning. Forensic Sci Med Pathol 8, 367–372 (2012). https://doi.org/10.1007/s12024-012-9347-9
Accepted:

Published:

Issue Date:
Keywords
Hemopericardium

Hemothorax

Postmortem CT scan (PMCT)

Postmortem CT angiogram (PMCTA)