Abstract
Lead (Pb) is one of the most hazardous pollutants and toxic heavy metal in marine environment. The molecular mechanisms of Pb toxicity in aquatic organism are not well understood. In this study, hepatopancreas transcriptome of Litopenaeus vannamei (L. vannamei) was characterized by a comparison between control and Pb exposure samples using RNA-Seq approach. Hepatopancreas morphology of L. vannamei was also assessed. The result reveals that compared with the control group, an increase in the number of B cells was observed following Pb exposure in L. vannamei. Transcriptome data showed that a total of 1593 genes were recognized to be differentially expressed including 1278 up-regulated and 315 down-regulated genes. These genes were mainly associated with energy metabolism, cell apoptosis, exogenous microbial infection, cell junction, and cell adhesion. Fifteen ribosomal protein genes (RPS3, RPS13, RPSA, RPL11, RPS2, RPL8, RPS23, RPL3, RPL5, RPS6, RPS4X, RPS18, RPL19, RPL9, RPL6) were identified as the common hubs of protein–protein interaction (PPI) networks, as well as part of modules of the PPI network. Besides ribosomal protein, we identified differential expression genes (DEGs) including GAPDH, EEF1A1, HSPA8, UBC, and EEF1G as the common hubs of PPI networks. These findings may have important implications for understanding the adverse biological effects of Pb and its toxic mechanisms, as yet not clearly defined, and provide potential biomarkers of Pb exposure in hepatopancreas of L. vannamei, which might be useful for monitoring aquatic environments and assessing the health of the marine ecosystem.
This is a preview of subscription content, log in to check access.
Access options
Buy single article
Instant access to the full article PDF.
US$ 39.95
Price includes VAT for USA
Subscribe to journal
Immediate online access to all issues from 2019. Subscription will auto renew annually.
US$ 954
This is the net price. Taxes to be calculated in checkout.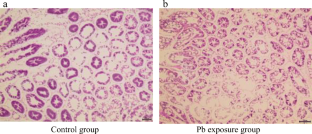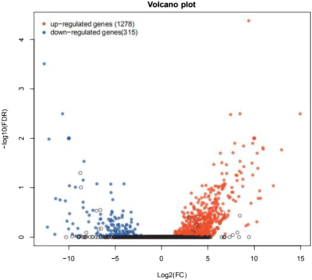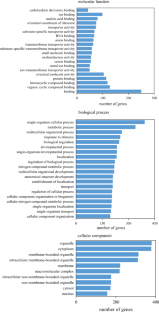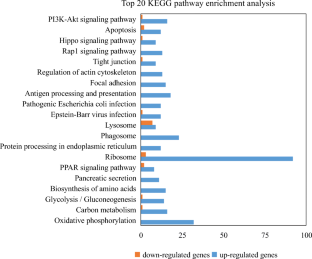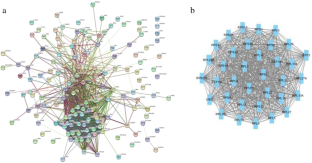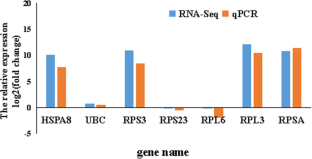 References
1.

Baby J Jr, Biby ET, Sankarganesh P, Jeevitha MV, Ajisha SU, Rajan SS (2010) Toxic effect of heavy metals on aquatic environment. Int J Biol Chem Sci 4(4):939–952. https://doi.org/10.4314/ijbcs.v4i4.62976

2.

Govind P, Madhuri S (2014) Heavy metals causing toxicity in animals and fishes. Res J Anim Vet Fish Sci 2(2):17–23

3.

Yilmaz AB, Yanar A, Alkan EN (2017) Review of heavy metal accumulation on aquatic environment in Northern East Mediterranean Sea part I: some essential metals. Rev Environ Health 32(1-2):119–163. https://doi.org/10.1515/reveh-2016-0065

4.

Suami RB, Al Salah DMM, Kabala CD, Otamonga JP, Mulaji CK, Mpiana PT, Pote JW (2019) Assessment of metal concentrations in oysters and shrimp from Atlantic Coast of the Democratic Republic of the Congo. Heliyon 5(12):e03049. https://doi.org/10.1016/j.heliyon.2019.e03049

5.

Li J, Miao X, Hao Y, Xie Z, Zou S, Zhou C (2020) Health risk assessment of metals (Cu, Pb, Zn, Cr, Cd, As, Hg, Se) in angling fish with different lengths collected from Liuzhou, China. Int J Environ Res Public Health 17(7). https://doi.org/10.3390/ijerph17072192

6.

Khan MI, Zahoor M, Khan A, Gulfam N, Khisroon M (2019) Bioaccumulation of heavy metals and their genotoxic effect on freshwater mussel. Bull Environ Contam Toxicol 102(1):52–58. https://doi.org/10.1007/s00128-018-2492-4

7.

Qadri H, Bhat RA, Mehmood MA, Dar GH (2020) https://doi.org/10.1007/978-981-13-8277-2

8.

Promsid P, Neeratanaphan L, Supiwong W, Sriuttha M, Tanomtong A (2015) Chromosomal aberration of snakehead fish (Channa striata) in affected reservoir by leachate with lead and mercury contamination. Int J Environ Res 9(3):897–906

9.

Anwar Mallongi RLA, Birawida AB (2017) Spatial lead pollution in aquatic habitats and the potential risks in Makassar Coastal Area of South Sulawesi, Indonesia. Jurnal Kesehatan Lingkungan Indonesia 16(2):51–55. https://doi.org/10.14710/jkli.16.2.51-55

10.

Oluwatoyin JA, Kusemiju V, Adu AA, Babalola OO (2017) Occurrence and distribution of heavy metals in surface water, sediment and some aquatic organisms sampled from Ologe Lagoon, Agbara, Lagos, Nigeria. Int J Innov Appl Stud 20(2):601–608

11.

Fakhri Y, Mohseni-Bandpei A, Oliveri Conti G, Ferrante M, Cristaldi A, Jeihooni AK, Karimi Dehkordi M, Alinejad A, Rasoulzadeh H, Mohseni SM, Sarkhosh M, Keramati H, Moradi B, Amanidaz N, Baninameh Z (2018) Systematic review and health risk assessment of arsenic and lead in the fished shrimps from the Persian gulf. Food Chem Toxicol 113:278–286. https://doi.org/10.1016/j.fct.2018.01.046

12.

Wu YS, Huang SL, Chung HC, Nan FH (2017) Bioaccumulation of lead and non-specific immune responses in white shrimp (Litopenaeus vannamei) to Pb exposure. Fish Shellfish Immunol 62:116–123. https://doi.org/10.1016/j.fsi.2017.01.011

13.

Soegianto A, Asih AYP, Irawan B (2016) Lead toxicity at different life stages of the giant prawn (Macrobrachium rosenbergii, de Man): considerations of osmoregulatory capacity and histological changes in adult gills. Mar Freshw Behav Physiol 49(3):187–200. https://doi.org/10.1080/10236244.2016.1149306

14.

Sanjive Shukla KJT, Lodhi HS, Shukla S, Mishra A, Sharma UD (2019) Histopathological alterations in gills of freshwater prawn, Macrobrachium dayanum (Crustacea - Decapoda) after acute and sub-acute exposure of lead nitrate. J Appl Nat Sci 11(2):568–574. https://doi.org/10.31018/jans.v11i2.2118

15.

Sun M, Ting Li Y, Liu Y, Chin Lee S, Wang L (2016) Transcriptome assembly and expression profiling of molecular responses to cadmium toxicity in hepatopancreas of the freshwater crab Sinopotamon henanense. Sci Rep 6:19405. https://doi.org/10.1038/srep19405

16.

Zhang D, Liu J, Qi T, Ge B, Wang Z, Jiang S, Liu Q, Zhang H, Ding G, Tang B (2018) Transcriptome analysis of hepatopancreas from the Cr (VI)-stimulated mantis shrimp (Oratosquilla oratoria) by Illumina paired-end sequencing: assembly, annotation, and expression analysis. J Agric Food Chem 66(11):2598–2606. https://doi.org/10.1021/acs.jafc.7b05074

17.

Yu YY, Chen SJ, Chen M, Tian LX, Niu J, Liu YJ, Xu DH (2016) Effect of cadmium-polluted diet on growth, salinity stress, hepatotoxicity of juvenile Pacific white shrimp (Litopenaeus vannamei): Protective effect of Zn(II)-curcumin. Ecotoxicol Environ Saf 125:176–183. https://doi.org/10.1016/j.ecoenv.2015.11.043

18.

Yamuna A, Bhavan PS, Geraldine P (2009) Ultrastructural observations in gills and hepatopancreas of prawn Macrobrachium malcolmsonii exposed to mercury. J Environ Biol 30(5):693–699. https://doi.org/10.1016/j.jconhyd.2009.07.005

19.

Jiao LF, Zhang QH, Wu H, Wang CC, Cao ST, Feng J, Hu CH (2018) Influences of copper/zinc-loaded montmorillonite on growth performance, mineral retention, intestinal morphology, mucosa antioxidant capacity, and cytokine contents in weaned piglets. Biol Trace Elem Res 185(2):356–363. https://doi.org/10.1007/s12011-018-1259-4

20.

Jiao L, Dai T, Zhong S, Jin M, Sun P, Zhou Q (2020) Vibrio parahaemolyticus infection influenced trace element homeostasis, impaired antioxidant function, and induced inflammation response in Litopenaeus vannamei. Biol Trace Elem Res. https://doi.org/10.1007/s12011-020-02120-z

21.

Caceci T, Neck K, Lewis D, Sis R (1988) Ultrastructure of the hepatopancreas of the Pacific white shrimp, Penaeus vannamei (Crustacea: Decapoda). J Mar Biol Assoc U K 68:323–337. https://doi.org/10.1017/S002531540005222X

22.

Xuan RJ, Wu H, Lin CD, Ma DD, Li YJ, Xu TA, Wang L (2013) Oxygen consumption and metabolic responses of freshwater crab Sinopotamon henanense to acute and sub-chronic cadmium exposure. Ecotoxicol Environ Saf 89:29–35. https://doi.org/10.1016/j.ecoenv.2012.10.022

23.

Hu KJ, Leung PC (2007) Food digestion by cathepsin L and digestion-related rapid cell differentiation in shrimp hepatopancreas. Comp Biochem Physiol B Biochem Mol Biol 146(1):69–80. https://doi.org/10.1016/j.cbpb.2006.09.010

24.

Markovac J, Goldstein GW (1988) Lead activates protein kinase C in immature rat brain microvessels. Toxicol Appl Pharmacol 96(1):14–23. https://doi.org/10.1016/0041-008x(88)90242-6

25.

Mason LH, Harp JP, Han DY (2014) Pb neurotoxicity: neuropsychological effects of lead toxicity. Biomed Res Int 2014:840547–840548. https://doi.org/10.1155/2014/840547

26.

Navarro-Moreno LG, Quintanar-Escorza MA, Gonzalez S, Mondragon R, Cerbon-Solorzano J, Valdes J, Calderon-Salinas JV (2009) Effects of lead intoxication on intercellular junctions and biochemical alterations of the renal proximal tubule cells. Toxicol in Vitro 23(7):1298–1304. https://doi.org/10.1016/j.tiv.2009.07.020

27.

Vieira JCS, Braga CP, de Oliveira G, Padilha C, de Moraes PM, Zara LF, Leite AL, Buzalaf MAR, Padilha PM (2018) Mercury exposure: protein biomarkers of mercury exposure in Jaraqui Fish from the Amazon Region. Biol Trace Elem Res 183(1):164–171. https://doi.org/10.1007/s12011-017-1129-5

28.

Nicole L, Quinn CRM, Cooper GA, Koop BF, Davidson WS (2011) Ribosomal genes and heat shock proteins as putative markers for chronic, sublethal heat stress in Arctic charr: applications for aquaculture and wild fish. Physiol Genomics 43:1056–1064. https://doi.org/10.1152/physiolgenomics.00090.2011.-Arctic

29.

Mursalin Khan M, Islam Sm A (2015) Identification of stress related molecular biomarkers in Zebrafish employing an in-silico approach to access toxicity based risks in aquaculture. Poult Fish Wildl Sci 03(02). https://doi.org/10.4172/2375-446x.1000137

30.

Kiyun P (2011) Ribosomal protein S3 gene expression of Chironomus riparius under cadmium, copper and lead stress. J Toxicol Environ Health Sci 3(13). https://doi.org/10.5897/jtehs11.078

31.

Achard-Joris M, Gonzalez P, Marie V, Baudrimont M, Bourdineaud JP (2006) cDNA cloning and gene expression of ribosomal S9 protein gene in the mollusk Corbicula fluminea: a new potential biomarker of metal contamination up-regulated by cadmium and repressed by zinc. Environ Toxicol Chem 25(2):527–533. https://doi.org/10.1897/05-211r.1

32.

Vieira JCS, Braga CP, de Oliveira G, de Lima LA, de Queiroz JV, Cavecci B, Bittarello AC, Buzalaf MAR, Zara LF, de Magalhães PP (2017) Identification of protein biomarkers of mercury toxicity in fish. Environ Chem Lett 15(4):717–724. https://doi.org/10.1007/s10311-017-0644-0

33.

Singh N, Kumar A, Gupta VK, Sharma B (2018) Biochemical and molecular bases of lead-induced toxicity in mammalian systems and possible mitigations. Chem Res Toxicol 31(10):1009–1021. https://doi.org/10.1021/acs.chemrestox.8b00193

34.

Zhou X, Liao WJ, Liao JM, Liao P, Lu H (2015) Ribosomal proteins: functions beyond the ribosome. J Mol Cell Biol 7(2):92–104. https://doi.org/10.1093/jmcb/mjv014

35.

de la Cruz J, Karbstein K, Woolford JL Jr (2015) Functions of ribosomal proteins in assembly of eukaryotic ribosomes in vivo. Annu Rev Biochem 84:93–129. https://doi.org/10.1146/annurev-biochem-060614-033917

36.

Aliza D, Tey CL, Ismail IS, Kuah MK, Shu-Chien AC, Muhammad TST (2012) The ribosomal protein L19 mRNA is induced by copper exposure in the swordtail fish, Xiphophorus helleri. Mol Biol Rep 39(4):4823–4829. https://doi.org/10.1007/s11033-011-1275-3

37.

Wai I, Chong K, Ho WS (2013) Influence of heavy metals on glyceraldehyde-3-phosphate dehydrogenase interactions in Chironomus riparius larvae. Environ Toxicol Chem 32(8):1882–1887. https://doi.org/10.1002/etc.2265

38.

Micovic V, Bulog A, Kucic N, Jakovac H, Radosevic-Stasic B (2009) Metallothioneins and heat shock proteins 70 in marine mussels as sensors of environmental pollution in Northern Adriatic Sea. Environ Toxicol Pharmacol 28(3):439–447. https://doi.org/10.1016/j.etap.2009.08.005

39.

Jing J, Liu H, Chen H, Hu S, Xiao K, Ma X (2013) Acute effect of copper and cadmium exposure on the expression of heat shock protein 70 in the Cyprinidae fish Tanichthys albonubes. Chemosphere 91(8):1113–1122. https://doi.org/10.1016/j.chemosphere.2013.01.014

40.

Moreira-de-Sousa C, de Souza RB, Fontanetti CS (2018) HSP70 as a biomarker: an excellent tool in environmental contamination analysis—a review. Water Air Soil Pollut 229(8). https://doi.org/10.1007/s11270-018-3920-0

41.

Radici L, Bianchi M, Crinelli R, Magnani M (2013) Ubiquitin C gene: Structure, function, and transcriptional regulation. Adv Biosci Biotechnol 04(12):1057–1062. https://doi.org/10.4236/abb.2013.412141

42.

Yoon S, Han S, SVS R (2008) Molecular markers of heavy metal toxicity -A new paradigm for health risk assessment. J Environ Biol 29(1):1–14. https://doi.org/10.2112/07A-0018.1

43.

Abbas W, Kumar A, Herbein G (2015) The eEF1A proteins: at the crossroads of oncogenesis, apoptosis, and viral infections. Front Oncol 5:75. https://doi.org/10.3389/fonc.2015.00075

44.

Pulido MD, Parrish AR (2003) Metal-induced apoptosis: mechanisms. Mutat Res 533(1-2):227–241. https://doi.org/10.1016/j.mrfmmm.2003.07.015
Funding
This research was supported by the National Key R&D Program of China (2018YFD0900400), China Agriculture Research System-48 (CARS-48), Nature Science Foundation of Zhejiang Province (LY17C190002), Key Research Program of Zhejiang Province of China (2018C02037), Zhejiang Aquaculture Nutrition & Feed Technology Service Team (ZJANFTST2017-2), Major Agriculture Program of Ningbo (2017C110007), and K. C. Wong Magna Fund in Ningbo University.
Ethics declarations
Conflict of Interest
The authors declare that they have no competing interests.
Additional information
Publisher's Note
Springer Nature remains neutral with regard to jurisdictional claims in published maps and institutional affiliations.
About this article
Cite this article
Jiao, L., Dai, T., Jin, M. et al. Transcriptome Analysis of the Hepatopancreas in the Litopenaeus vannamei Responding to the Lead Stress. Biol Trace Elem Res (2020). https://doi.org/10.1007/s12011-020-02235-3
Received:

Accepted:

Published:
Keywords
Lead toxicity

Litopenaeus vannamei

Transcriptome analysis

Biomarkers