Abstract
Background
Gowers' sign is a screening test for muscle weakness, typically seen in Duchenne muscular dystrophy but also seen in numerous other conditions. The mildest presentations and the variations of Gowers' sign are poorly described in the literature but are important to recognize to help with early diagnosis of a neuromuscular problem.
Questions/purposes
We therefore (1) defined the characteristics of the mildest forms and the compensatory mechanism used, (2) categorized the spectrum of this sign as seen in various neuromuscular diseases, and (3) provide educational videos for clinicians.
Methods
We videotaped 33 patients with Gowers' sign and three healthy children. Weakness was categorized as: mild = prolonged or rise using single-hand action; moderate = forming prone crawl position and using one or two hands on thigh; severe = more than two thigh maneuvers, rising with additional aid, or unable to rise.
Results
The earliest changes were exaggerated torso flexion, wide base, and equinus posturing, which reduce hip extension moment, keep forces anterior to the knee, and improve balance. Patients with moderate weakness have wide hip abduction, shifts in pelvic tilt, and lordosis, which reduce knee extension moment, improve hamstrings moment arm, and aide truncal extension. The classic Gowers' sign (severe) exaggerates all mechanisms.
Conclusions
The classically described Gowers' sign is usually a late finding. However more subtle forms of Gowers' sign including mild hand pressure against the thigh and prone crawl position should be recognized by clinicians to initiate additional diagnostic tests.
Level of Evidence
Level III, diagnostic study. See the Guidelines for Authors for a complete description of levels of evidence.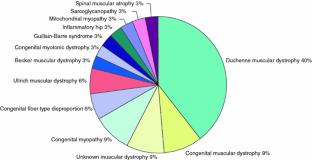 References
1.

Cornelio F, Dworzak F, Morandi L, Fedrizzi E, Balestrini MR, Gondoni L. Functional evaluation of Duchenne muscular dystrophy: proposal for a protocol. Ital J Neurol Sci. 1982;3:323–330.

2.

Gowers WR. Clinical lecture on pseudo-hypertrophic muscular paralysis. Lancet. 1879;2:1–2, 37–39, 73–75, 113–116.

3.

Kang PB, Krishnamoorthy KS, Jones RM, Shapiro FD, Darras BT. Atypical presentations of spinal muscular atrophy type III (Kugelberg-Welander disease). Neuromuscular Disord. 2006;16:492–494

4.

Koehler PJ, Bruyn GW, Pearce JMS, eds. Neurological Eponyms. New York, NY: Oxford University Press; 2000.

5.

Mirovsky Y, Copeliovich L, Halperin N. Gowers' sign in children with discitis of the lumbar spine. J Pediatr Orthop B. 2005;14:68–70.

6.

Pearce JM. Gowers' sign. J Neurol Neurosurg Psychiatry. 2000;68:149.

7.

Stathopulu E, Baildam E. Gowers' sign in children with juvenile idiopathic arthritis. Rheumatology (Oxford). 2003;42:1002–1003.

8.

Sutherland DH, Olshen R, Cooper L, Wyatt M, Leach J, Mubarak S, Schultz P. The pathomechanics of gait in Duchenne muscular dystrophy. Dev Med Child Neurol. 1981;23:3–22.

9.

Tyler KL. Origins and early descriptions of "Duchenne muscular dystrophy". Muscle Nerve. 2003;28:402–422.

10.

Tyler KL, McHenry LC Jr. Classics in neurology. Fragments of neurologic history: pseudohypertrophic muscular dystrophy and Gowers' sign. Neurology. 1983;33:88–89.

11.

Visser JJ, Hoogkamer JE, Bobbert MF, Huijing PA. Length and moment arm of human leg muscles as a function of knee and hip-joint angles. Eur J Appl Physiol Occup Physiol. 1990;61:453–460.

12.

Wallace GB, Newton RW. Gowers' sign revisited. Arch Dis Child. 1989;64:1317–1319.

13.

Zajac FE. Understanding muscle coordination of the human leg with dynamical simulations. J Biomech. 2002;35:1011–1018.
Additional information
Each author certifies that he or she, or a member of their immediate family, has no commercial associations (eg, consultancies, stock ownership, equity interest, patent/licensing arrangements, etc) that might pose a conflict of interest in connection with the submitted article.
All ICMJE Conflict of Interest Forms for authors and Clinical Orthopaedics and Related Research editors and board members are on file with the publication and can be viewed on request.
Each author certifies that his or her institution approved the human protocol for this investigation, that all investigations were conducted in conformity with ethical principles of research.
This study was performed at Rady Children's Hospital and Health Center.
Electronic supplementary material
Below is the link to the electronic supplementary material.
About this article
Cite this article
Chang, R.F., Mubarak, S.J. Pathomechanics of Gowers' Sign: A Video Analysis of a Spectrum of Gowers' Maneuvers. Clin Orthop Relat Res 470, 1987–1991 (2012). https://doi.org/10.1007/s11999-011-2210-6
Received:

Accepted:

Published:

Issue Date:
Keywords
Muscular Dystrophy

Spinal Muscular Atrophy

Pelvic Tilt

Neuromuscular Disease

Duchenne Muscular Dystrophy