Abstract
This paper deals with the analysis and interpretation of data relating to mortality and survival in the first year of operation of the Erne MICCU study in Co. Fermanagh.
Aims
We aimed to measure in-hospital mortality from AMI, on WHO criteria, identify factors influencing mortality and survival and assess the performance of the MICCU.
Methods
All first admissions of suspected AMI to the CCU from the Fermanagh District in 1983–1984. Some 297 patients were analysed. We recorded demographic data, previous history of heart disease and co-morbidity, status of the current attack, delay to CCU, treatment and outcome. In total, 28 variables grouped as (a) basic risk factors (18) and (b) clinical and treatment risk factors (10) were analysed.
Outcomes
In-hospital mortality and survival and performance of the MICCU.
Results
There were 329 admissions to the CCU of all types of which 297 (90.3%) were first admissions. Of the 297, 170 (57.2%) had AMI on WHO criteria and 42 (14.1%) were dead at discharge. Crude, 28-day, mortality and unadjusted survival were statistically significantly worse in the AMI group. The multi-factor mortality analysis identified 5 variables influencing death at discharge. In relation to multi-factor survival, the MPR Weibull model identified a set of 9 variables in which the treatment variables pre-dominated over basic risk factors. The MICCU delivered patients to hospital statistically significantly earlier (5 h on average) than other modes of transport, but did not prevent more deaths than the ordinary ambulance.
Conclusions
There was no evidence of a direct, statistically significant, beneficial MICCU effect in either of the multi-factor mortality or survival models. However, the performance of the MICCU, measured in terms of crude survival, resulted from an adverse case-mix, which, when controlled for, suggested a small MICCU benefit. The findings relate to the first year of operation of the Erne MICCU study and may improve in later years.
Access options
Buy single article
Instant access to the full article PDF.
US$ 39.95
Tax calculation will be finalised during checkout.
Subscribe to journal
Immediate online access to all issues from 2019. Subscription will auto renew annually.
US$ 79
Tax calculation will be finalised during checkout.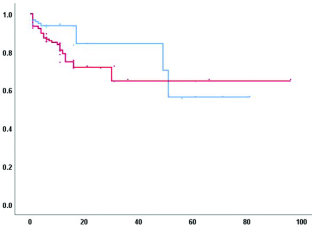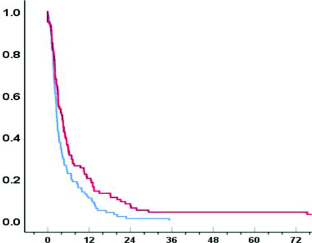 Notes
1.

Department of Social and Preventive Medicine, The Queen's University of Belfast.

2.

South West Area Hospital (SWAH), since 21 June 2012.

3.

These data will form the basis of further communications.

4.

Roles adopted in subsequent years by para-medics.

5.

Logarithm to the base e: the transformation makes the distribution more symmetric.
References
1.

Pedoe HT (l982) Report on the cardiovascular epidemiological unit: Initial programme, l982 onwards. Internal Report, Ninewells Hospital and Medical School Dundee

2.

Scarborough P, Wickramasinghe K, Bhatnagar P, Rayner M (2011) Trends in coronary heart disease: 1961-2011. British Heart Foundation, London

3.

Uemura K, Pisa Z (1985) . World Health Statistics Quarterly 38:142–162

4.

Greig M, Pemberton J, Hay I, MacKenzie G (1980) A prospective study of the development of CHD in a group of l202 middle-aged men. J Epidemiol Commun Health 34(1):23–30

5.

Evans AE, et al. (l983) MONICA PROJECT:Belfast Monica Project Manual of operations, The Department of Community Medicine, The Queen's University of Belfast, Mulhouse Annexe, Royal Victoria Hospital Site, Belfast, Northern Ireland

6.

Yarnell J (1998) The PRIME study: classical risk factors do not explain the several fold differences in risk of coronary heart disease between France and Northern Ireland. Prospective Epidemiological Study of Myocardial Infarction. Quart J Med 91(10):667–76

7.

MacKenzie G, et al. (2017) Competing risk analysis of factors related to long-term incidence of CHD. J Epidemiol Community Health 71:33–36. https://doi.org/10.1136/jech-2016-207347

8.

Pooling Project Research Group (1978) Final report of the Pooling Project. J Chron Dis 31:201–306

9.

Pantridge JF, Geddes JS (1967) A mobile intensive care unit in the management of myocardial infarction. Lancet 2:271–273

10.

Beaglehole R (1986) Medical management and the decline in mortality from coronary heart disease. B Med J Vol 292:33

11.

Julian DG (2001) The evolution of the coronary care unit. Cardiov Res 51:621–624

12.

McIlwaine W, Donnelly MD, Chivers AT, Evans AE, Elwood JH (1985) Certification of death from ischaemic heart disease in Belfast. Int J Epidemiol 14(4):560–565. https://doi.org/10.1093/ije/14.4.560

13.

WHO Special Report (1979) Nomenclature and criteria for diagnosis of ischemic heart disease. Circulation 59(3):607–609

14.

Office of Population Censuses and Surveys (1970) Classifivation of Occupations, London, HMSO. NTC 5/1/157

15.

McIlwaine W, Donnelly MD, Mallaghan M, Chivers AT, Evans AE, Elwood JH, Adgey AJ, Campbell NP, Geddes JS (1986) Deaths from ischaemic heart disease in Belfast. Br Heart J 55 (4):330–335. https://doi.org/10.1136/hrt.55.4.330

16.

Cox DR (1970) The analysis of binary data. Methuen, London

17.

IBM SPSS Statistics for Windows, version 26 (IBM Corp., Armonk, N.Y.), USA

18.

Kaplan EL, Meier P (1958) Nonparametric estimation from incomplete observations. J Amer Statist Assoc 53(282):457–481. https://doi.org/10.2307/2281868

19.

Cox DR (1972) Regression models and life tables (with Discussion). J R Statist Soc B 34:187–220

20.

Peng D, MacKenzie G (2014) Discrepancy and choice of reference subclass in categorical regression models. In: MacKenzie G, Peng D (eds) Statistical modelling in biostatistics and bioimformatics. Springer, Munich

21.

Burke K, MacKenzie G (2017) Multi-parameter regression survival modelling - an alternative to proportional hazards. Biometrics 73:361–716

22.

R Core Team (2018) R: a language and environment for statistical computing. R Foundation for Statistical Computing, Vienna

23.

Burke K (2016) mpr: multi-parameter regression (MPR), R package version 1.0.2 (cran.r-project.org/package=mpr)

24.

Cunnane D, Varma MPS (2012) Heartbus in Enniskillen. Chest Heart and Stroke Association of NI Newsletter 1:1–2

25.

Connolly S (2019) Positive health outcomes for Trust's 'Our Hearts Our Minds'. Health News, Derrydaily.net(Sept)

26.

Song C, Fu R, Dou K et al (2019) Association between smoking and in- hospital mortality in patients with acute myocardial infarction: results from a prospective, multicentre, observational study in China. BMJ Open 9:1–7. https://doi.org/10.1136/bmjopen-2019-030252

27.

Gearty GF, Hickey N, Bourke GJ, Mulcahy R (1971) Pre-hospital coronary care service. British Med J 3:33–35

28.

Mulcahy R, Hickey N, Graham I, McKenzie G (1975) Factors influencing long-term prognosis in male patients surviving a first coronary attack. British Heart J 37:158–i65

29.

McIlwaine W, Chivers AT, Donnelly MD, Evans AE, MacKenzie G (1988) Fatal ischaemic heart disease in Belfast: a comparison of two community surveys. Ulster Med J 57(1):70–75

30.

Mathewson ZM, McCLoskey RG, Evans AE, et al. (1985) Mobile coronary care and community mortality from myocardial infarction. The Lancet, 441–444

31.

Dickey W, MacKenzie G, Adgey AJ (1991) Long-term survival after resuscitation from ventricular fibrillation occurring before hospital admission. Quart J Med 80(3):729–737. https://doi.org/10.1093

32.

Kirchberger I, Hunger M, Stollenwelk B, Seidl H, Burkhardt K, Kuch B, Meisinger C, Holle Rolf (2010) Effects of a 3 year nurse-based case management in aged patients with acute myocardial infarction on rehospitalisation, mortality, risk factors, physical functioning and mental health. A secondary analysis of randomised controlled KORINNA study. BMC Geriatr 10(3):1–17. https://doi.org/10.1371/journal.pone.0116693. e0116693

33.

Kush KK, Rapaport F, Waters D (2008) The history of the coronary care unit. Can J Cardiol 21(12):1041–1045

34.

Dégano IR, Veikko S, Veronesi G et al (2015) Twenty-five-year trends in myocardial infarctionattack and mortality rates, and case-fatality. Six Eur Popul Heart 101(17):1413–1421
Acknowledgements
We thank the people of County Fermanagh for their co-operation throughout the period of the study. In particular, we thank Professor Mahen Varma, and Dr. John Williams, Consultant Physicians and the junior medical staff at the Erne Hospital: Dr. Andrew McCarthy, Dr. John Kirby, Dr. Enda Chadwick, Dr. Paula Toner and Dr. Theo Nugent. Drs. E. Turkington and B. McAleer were also very helpful in relation to data processing. Invaluable support and co-operation was provided by Jenny Cecil, Maizie Fleming and Sisters O'Kane and McNiff and their staffs at the Erne hospital. The MICCU vehicle was donated by Lisbellaw Young Farmers Club and incidental expenses were provided by local research funds. Dr. Turkington was supported by Action for Community Employment (Ace) funding through the Northern Ireland Chest Heart and Stroke Association and by the Western Health Trust. Finally, we thank the referees for their useful comments which improved the paper.
Funding
The study was supported by the Chest Heart and Stroke Association NI (Registered Charity), the Western Health and Social Services Board NI, via the Ace scheme, by the Lisbellaw Young Farmers Club and by Public donation.
Ethics declarations
Conflict of interest
The authors declare that they have no conflicts of interest.
Ethics approval
This study was conducted in accordance with the ethical standards of the NHS Western Health and Social Services Board and within the 1964 Helsinki Declaration and its later amendments. The study was approved by the REC of the Queen's University University of Belfast in 1982.
Additional information
Publisher's note
Springer Nature remains neutral with regard to jurisdictional claims in published maps and institutional affiliations.
This article describes findings from the Erne Mobile Coronary Care Study conducted in Co. Fermanagh, Ireland, in 1983/1984. The study data were misfiled (in storage) and have only recently been recovered and re-analysed. Accordingly, this is the first paper to be published from this prospective study in the past.
Appendix. WHO Diagnostic Criteria for MI
Appendix. WHO Diagnostic Criteria for MI
A summary of the WHO Diagnostic Criteria for MI [12] follows:
1.

Definite MI
Typical ECG

OR Equivocal ECG with definite enzymes

OR Typical History with definite enzymes

OR Positive post-mortem
2.

Possible MI
Remaining surviving cases with typical history including history of pain (typical or not)

OR Fatal Cases with past history of chronic IHD

OR Post-mortem evidence of chronic IHD
3.

Not MI
Remaining living cases notified

OR Fatal Cases where another diagnosis made
4.

Insufficient Information
Remaining fatal cases notified
About this article
Cite this article
Donnelly, M., MacKenzie, G. The Erne Mobile Intensive Coronary Care Study. Ir J Med Sci (2021). https://doi.org/10.1007/s11845-020-02498-8
Received:

Accepted:

Published:
Keywords
Clinical epidemiology

CCU

MICCU

Mortality

Prospective study

Survival