Abstract
Introduction
We assess the requesting patterns and overall utility of MRI scans in our institution over a 6-month period for knee pain in an elderly population.
Methods
We performed a retrospective cohort study analysing patients undergoing a knee MRI between June 2018 and January 2019. Clinical notes were reviewed to determine the nature of any surgical intervention that was performed as a result of the MRI findings. A simple economic analysis was then performed using local pricing information.
Results
One hundred and nine MRI scans were performed. The majority of scans were ordered by primary care physicians with no preceding plain radiographs (55%, n = 60). Meniscal tears were reported in 68% of patients. Degenerative changes were noted in 82% of patients. One patient was noted to have a flipped meniscal fragment. This was the only patient to undergo surgical intervention of any kind. Univariate analysis demonstrated no correlation between the presence of a meniscal tear (p = 0.61) or degeneration (p = 0.56) and the need for intervention. The only significant predictor of intervention was the presence of locking (p < 0.001). For the 101 patients that underwent unnecessary MRI scans, our institution would have saved €17,170 in unnecessary costs over 6 months.
Conclusion
We suggest that all elderly patients with knee pain undergo plain radiographs before MRI scan and only those with locking should be considered for an MRI scan at all. Primary care physicians are overusing MRI as an imaging modality in this cohort at a cost of over €30,000 per year to our institution.
Access options
Buy single article
Instant access to the full article PDF.
US$ 39.95
Tax calculation will be finalised during checkout.
Subscribe to journal
Immediate online access to all issues from 2019. Subscription will auto renew annually.
US$ 79
Tax calculation will be finalised during checkout.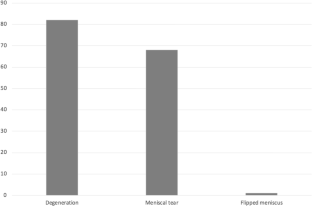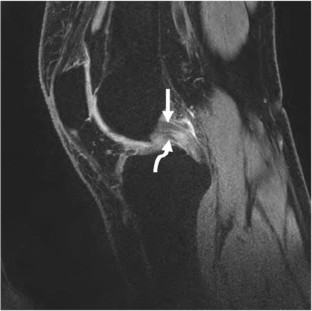 References
1.

Ackerman IN, Bohensky MA, Zomer E, Tacey M, Gorelik A, Brand CA et al (2019) The projected burden of primary total knee and hip replacement for osteoarthritis in Australia to the year 2030. BMC Musculoskelet Disord 20(1):90

2.

Kurtz SM, Ong KL, Lau E, Bozic KJ (2014) Impact of the economic downturn on total joint replacement demand in the United States: updated projections to 2021. J Bone Joint Surg Am 96(8):624–630

3.

(2019) Payers price list. In: (ed). Hospital OLoL

4.

Wylie JD, Crim JR, Working ZM, Schmidt RL, Burks RT (2015) Physician provider type influences utilization and diagnostic utility of magnetic resonance imaging of the knee. J Bone Joint Surg Am 97(1):56–62

5.

Sherman SL, Gulbrandsen TR, Lewis HA, Gregory MH, Capito NM, Gray AD et al (2018) Overuse of magnetic resonance imaging in the diagnosis and treatment of moderate to severe osteoarthritis. Iowa Orthop J 38:33–37

6.

Petron DJ, Greis PE, Aoki SK, Black S, Krete D, Sohagia KB et al (2010) Use of knee magnetic resonance imaging by primary care physicians in patients aged 40 years and older. Sports Health 2(5):385–390

7.

Solivetti FM, Guerrisi A, Salducca N, Desiderio F, Graceffa D, Capodieci G et al (2016) Appropriateness of knee MRI prescriptions: clinical, economic and technical issues. Radiol Med 121(4):315–322

8.

NICE. Arthroscopic knee washout, with or without debridement, for the treatment of osteoarthritis 2007. Available from: https://www.nice.org.uk/guidance/ipg230

9.

Laupattarakasem W, Laopaiboon M, Laupattarakasem P, Sumananont C (2008) Arthroscopic debridement for knee osteoarthritis. Cochrane Database Syst Rev 1:CD005118

10.

Lazic S, Boughton O, Hing C, Bernard J (2014) Arthroscopic washout of the knee: a procedure in decline. Knee. 21(2):631–634

11.

Amin N, McIntyre L, Carter T, Xerogeanes J, Voigt J (2019) Cost-effectiveness analysis of needle arthroscopy versus magnetic resonance imaging in the diagnosis and treatment of meniscal tears of the knee. Arthroscopy. 35(2):554–62 e13
Availability of data and material
Available on request.
Code availability
Not applicable.
Ethics declarations
Conflicts of interest
Not applicable.
Ethics approval
Granted by the Local Institutional Review Board.
Consent to participate
Granted.
Consent for publication
Granted.
Additional information
Publisher's note
Springer Nature remains neutral with regard to jurisdictional claims in published maps and institutional affiliations.
'Deerpark', Lobinstown, Navan, Co.Meath
Abishekar Bisseru, Aaron A Glynn are Co-authors
About this article
Cite this article
Sheridan, G.A., Bisseru, A. & Glynn, A.A. The utility of MRI scans for a painful knee in the elderly patient. Ir J Med Sci 190, 363–366 (2021). https://doi.org/10.1007/s11845-020-02261-z
Received:

Accepted:

Published:

Issue Date:
Keywords
Cost-effectiveness

Knee

MRI

Osteoarthritis