Selective Electron Beam Manufacturing of Ti-6Al-4V Strips: Effect of Build Orientation, Columnar Grain Orientation, and Hot Isostatic Pressing on Tensile Properties
Powder Metallurgy of Non-Ferrous Metals
Abstract
Many novel designs for additive manufacturing (AM) contain thin-walled (≤ 3 mm) sections in different orientations. Selective electron beam melting (SEBM) is particularly suited to AM of such thin-walled titanium components because of its high preheating temperature and high vacuum. However, experimental data on SEBM of Ti-6Al-4V thin sections remains scarce because of the difficulty and high cost of producing long, thin and smooth strip tensile specimens (see Fig. 
1
). In this study, 80 SEBM Ti-6Al-4V strips (180 mm long, 42 mm wide, 3 mm thick) were built both vertically (V-strips) and horizontally (H-strips). Their density, microstructure and tensile properties were investigated. The V-strips showed clearly higher tensile strengths but lower elongation than the H-strips. Hot isostatic pressing (HIP) produced the same lamellar α-β microstructures in terms of the average α-lath thickness in both types of strips. The retained prior-β columnar grain boundaries after HIP showed no measurable influence on the tensile properties, irrespective of their length and orientation, because of the formation of randomly distributed fine α-laths.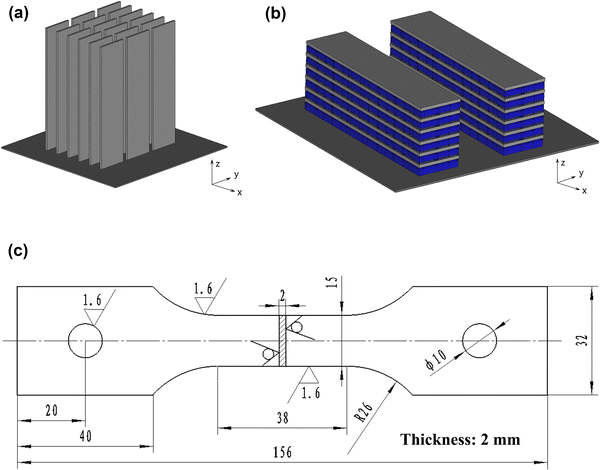 Notes
Acknowledgements
The project was supported by the National Natural Science Foundation of China (Grant No. 51528401). M. Qian further acknowledges support from the Australia Research Council (ARC) through DP150104719.
Copyright information
© The Minerals, Metals & Materials Society 2018