This is a preview of subscription content, log in to check access.
Access options
Buy single article
Instant access to the full article PDF.
US$ 39.95
Price includes VAT for USA
Subscribe to journal
Immediate online access to all issues from 2019. Subscription will auto renew annually.
US$ 99
This is the net price. Taxes to be calculated in checkout.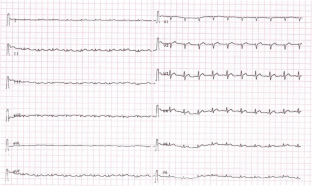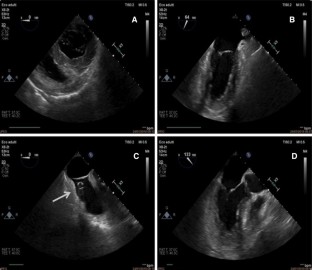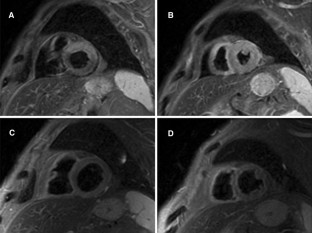 Abbreviations
CRP:

C-Reactive protein

CPK:

Creatine phosphokinase

CRRT:

Continuous renal replacement therapy

CS:

Cardiogenic shock

CT:

Computed tomography

ECG:

Electrocardiogram

FM:

Fulminant myocarditis

IABP:

Intra-aortic balloon pump

ICU:

Intensive care unit

LGE:

Late gadolinium enhancement

LVEF:

Left ventricular ejection fraction

PEA:

Pulseless electrical activity

TEE:

Transesophageal echocardiography

TTE:

Transthoracic echocardiography

V-A ECMO:

Veno-arterial extracorporeal membrane oxygenation
References
1.

Caforio AL, Pankuweit S, Arbustini E (2013) Current state of knowledge on aetiology, diagnosis, management, and therapy of myocarditis: a position statement of the European Society of Cardiology Working Group on Myocardial and Pericardial Diseases. Eur Heart J 34:2636–2648

2.

Adler Y, Charron P, Imazio M et al (2015) ESC Guidelines for the diagnosis and management of pericardial diseases: the Task Force for the Diagnosis and Management of Pericardial Diseases of the European Society of Cardiology (ESC). Eur Heart J 36(42):2921–2964

3.

Ammirati E, Cipriani M, Lilliu M et al (2017) Survival and left ventricular function changes in fulminant versus nonfulminant acute myocarditis. Circulation 136:529–545

4.

Monsieurs KG, Nolan JP, Bossaert LL, ERC Guidelines 2015 Writing Group et al (2015) European Resuscitation Council guidelines for resuscitation 2015. Resuscitation 95:1–80

5.

Spodick DH (2003) Acute cardiac tamponade. N Engl J Med 349:684–690

6.

Thiele HE, Ohman M, Desch S, Eitel I, De Waha S (2015) Management of cardiogenic shock. Eur Heart J 36(20):1223–1230

7.

Link A, Poss J, Rbahet R et al (2013) Circulating angiopoietins and cardiovascular mortality in cardiogenic shock. Eur Heart J 34(22):1651–1662

8.

Romagnoli S, Franchi F, Ricci Z, Scolletta S, Payen D (2017) The pressure recording analytical method (PRAM): technical concepts and literature review. J Cardiothorac Vasc Anesth 31(4):1460–1470

9.

Van Herck JL, Claeys MJ, De Paep R, Van Herck PL, Vrints CJ, Jorens PG (2015) Management of cardiogenic shock complicating acute myocardial infarction. Eur Heart J Acute Cardiovasc Care 4(3):278–297

10.

Lorusso R, Centofanti P, Gelsomino S et al (2016) Venoarterial extracorporeal membrane oxygenation for acute fulminant myocarditis in adult patients: a 5-year multi-institutional experience. Ann Thorac Surg 101(3):919–926

11.

Mirabel M, Luyt C-E, Leprinc P et al (2011) Outcomes, long-term quality of life, and psychologic assessment of fulminant myocarditis patients rescued by mechanical circulatory support. Crit Care Med 39(5):1029–1035

12.

Asaumi Y, Yasuda S, Morii I et al (2005) Favourable clinical outcome in patients with cardiogenic shock due to fulminant myocarditis supported by percutaneous extracorporeal membrane oxygenation. Eur Heart J 26:2185–2192

13.

Rao P, Khalpey Z, Smith R, Burkhoff Kociol RD (2018) Venoarterial extracorporeal membrane oxygenation for cardiogenic shock and cardiac arrest. Circ Heart Fail 11(9):e004905

14.

Siskin M, Rao S, Rapkiewicz A, Bangalore S, Garshick M (2017) A case of cardiogenic shock secondary to complement-mediated myopericarditis from influenza B infection. Can J Cardiol 33(10):1335

15.

Taremi M, Amoroso A, Nace HL, Gilliam BL (2013) Influenza B-induced refractory cardiogenic shock: a case report. BMC Infect Dis 13:452

16.

Morimoto S, Kato S, Hiramitsu S et al (2003) Narrowing of the left ventricular cavity associated with transient ventricular wall thickening reduces stroke volume in patients with acute myocarditis. Circ J 67(6):490–494

17.

Gräni C, Eichhorn C, Bière L et al (2017) Prognostic value of cardiac magnetic resonance tissue characterization in risk stratifying patients with suspected myocarditis. J Am Coll Cardiol 70(16):1964–1976

18.

Naderi ASA, Palmer BF (2006) Rhabdomyolysis and acute renal failure associated with influenza virus type B infection. Am J Med Sci 332(2):88–89
Ethics declarations
Conflict of interest
The authors declare that they have no conflict of interest.
Statement of human and animal rights
The study including human participants has been performed in accordance with the ethical standards of the Declaration of Helsinki and its later amendments.
Informed consent
Informed consent was obtained from all patients prior to all surgical procedures.
Additional information
Publisher's Note
Springer Nature remains neutral with regard to jurisdictional claims in published maps and institutional affiliations.
About this article
Cite this article
Ciabatti, M., Vignini, E., Mattesini, A. et al. Why can flu be so deadly? An unusual case of cardiogenic shock. Intern Emerg Med 15, 679–684 (2020). https://doi.org/10.1007/s11739-019-02094-4
Received:

Accepted:

Published:

Issue Date:
Keywords
Fulminant myocarditis

Influenza B

Cardiogenic shock

Extracorporeal life support