Abstract
We developed an environmental recycling process for textile dyeing sludge that involved a magnetizing roasting–magnetic separation process followed by the preparation of a ceramic filter. The optimal parameters for the magnetizing roasting process included blending the textile dyeing sludge with 5.0% content of coal and roasting at 800 °C for 45 min. The main iron-bearing mineral (Fe2O3) was converted to Fe3O4. The roasted ore was beneficiated by low-intensity magnetic separation (0.15 T strength of the magnetic field). A concentrate with 57.85% iron grade and 68.11% iron recovery was obtained. A ceramic filter material produced from the tailings of the magnetic separation process met the national standard requirements for water treatment applications. These results offered an effective approach to solve an environmental problem associated with textile dyeing sludge waste products.
This is a preview of subscription content, log in to check access.
Access options
Buy single article
Instant access to the full article PDF.
US$ 39.95
Price includes VAT for USA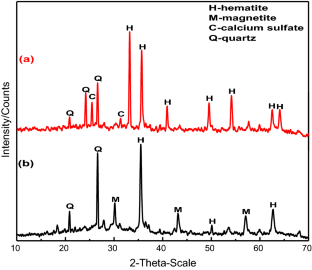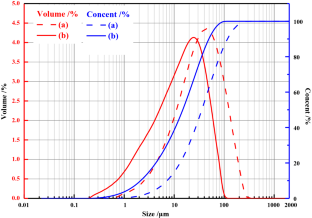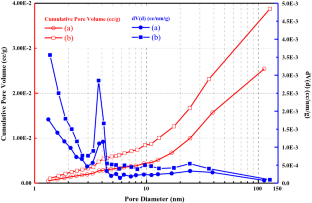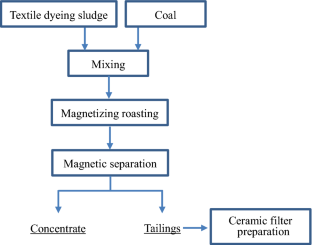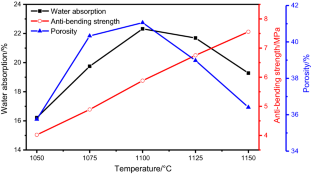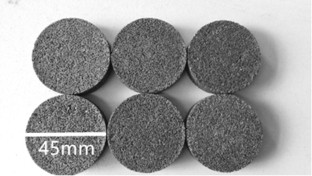 Acknowledgements
The authors wish to express their thanks to the National key research and development plan of China (No. 2017YFC0210302) for the financial support of this research.
Additional information
Publisher's Note
Springer Nature remains neutral with regard to jurisdictional claims in published maps and institutional affiliations.
About this article
Cite this article
Zhao, Q., Wei, J. Zero-waste recycling method for textile dyeing sludge by magnetizing roasting–magnetic separation process and ceramic filter preparation. Chem. Pap. (2020). https://doi.org/10.1007/s11696-020-01249-4
Received:

Accepted:

Published:
Keywords
Textile dyeing sludge

Magnetizing roasting

Ceramic filter

Environment