Liquid Metal Embrittlement of Austenitic Stainless Steel Fitting Caused by Copper Contamination
Case History---Peer-Reviewed
Background
A failure was observed in an 18″ long radius elbow of ASTM A403 WP 304-WX grade, during site fabrication and erection activities. All the welded fittings used were manufactured from SS 304 plates by the Monaka process [
1
], which involves cold forming of plates and subsequent welding of the formed halves. The fabrication sequence followed by the fitting manufacturer is shown in Fig.
1
.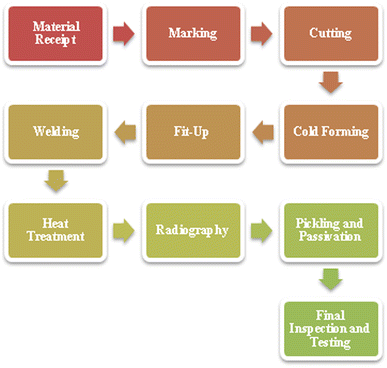 Keywords
Welding 
Liquid Metal 
Austenitic Stainless Steel 
Copper Alloy 
Weld Seam 
These keywords were added by machine and not by the authors. This process is experimental and the keywords may be updated as the learning algorithm improves.