Abstract
A pulsed atomic-layer epitaxy growth technique has been introduced to substantially diminish the induced strain and oxygen incorporation on aluminium nitride films grown at standard pressure by metal organic chemical vapour deposition. The qualities of the as-deposited aluminium nitride films were studied by varying the aluminium nitride nucleation layer growth temperature at 700°C, 800°C, 900°C, 1000°C and 1100°C, respectively. The compressive strain inside the as-deposited aluminium nitride films, induced by the hetero-epitaxial growth on sapphire, was investigated through Raman spectroscopy by focusing on the evolution of E2 (high) peak frequency, where almost stress-free aluminium nitride films were attained at nucleation layer growth temperature of 1100°C. Then, the correlation between luminescence defect and level of foreign impurities respective to the varied nucleation layer growth temperatures were also systematically analysed through photoluminescence spectroscopy and x-ray photoelectron spectroscopy, respectively.
Access options
Buy single article
Instant access to the full article PDF.
US$ 39.95
Tax calculation will be finalised during checkout.
Subscribe to journal
Immediate online access to all issues from 2019. Subscription will auto renew annually.
US$ 119
Tax calculation will be finalised during checkout.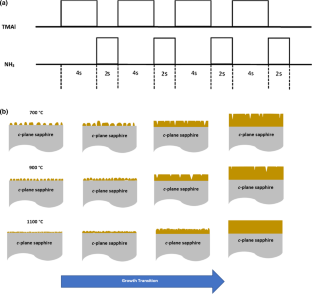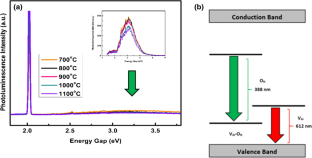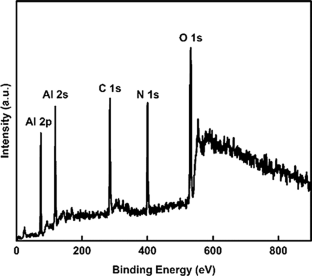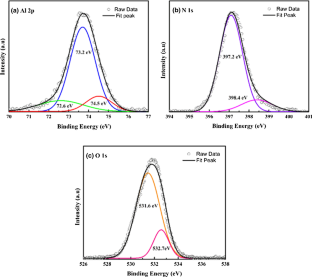 Acknowledgments
The author thanks to OSRAM Opto Semiconductor SDN BHD for the sponsorship studies, the Ministry of Higher Education (MOHE) Long Term Research Grant Scheme (LRGS) under project no: LR001A-2016A and CREST Gallium Nitride on Gallium Nitride Collaboration (PV015-2015) for project funding as well as my family Haji Abd Rahman Ulang, Hajah Patimah Mohd Yusoff, Nur Akmarina, Mohd Rezza, Mohd Edzuan, Nur Edzatul Aina, Muhammad Radzi, Muhammad Aizzat, my wife Mrs Dahliah Fatin Abdul Ghani together with my kids Muhammad Iman Rifqi and Muhammad Iman Hariz for their great support.
Ethics declarations
Conflict of interest
The authors declare that they have no conflict of interest.
Additional information
Publisher's Note
Springer Nature remains neutral with regard to jurisdictional claims in published maps and institutional affiliations.
About this article
Cite this article
Abd Rahman, M.N., Shuhaimi, A., Abdul Khudus, M.I.M. et al. Diminishing the Induced Strain and Oxygen Incorporation on Aluminium Nitride Films Deposited Using Pulsed Atomic-Layer Epitaxy Techniques at Standard Pressure MOCVD. Journal of Elec Materi (2021). https://doi.org/10.1007/s11664-021-08768-0
Received:

Accepted:

Published:
Keywords
Aluminium nitride

pulsed atomic-layer epitaxy

induced strain

luminescence defect

oxygen impurities

MOCVD