Abstract
Summary
This cross-sectional study among members of public showed that people generally had good knowledge and awareness about vitamin D. However, inconsistencies between awareness and attitudes were observed. Our findings reinforce the need of educating people to improve attitude and practices toward vitamin D consumption.
Introduction
Owing to its hot and dry climate, United Arab Emirates (UAE) is one of the top ranked vitamin D deficient countries. However, little is known about people's awareness surrounding this topic.
Methods
A descriptive cross-sectional survey to assess people's knowledge, awareness, and attitude toward vitamin D deficiency was conducted in Al Ain city of UAE. A 25-item validated self-administered questionnaire was used for data collection. Differences among demographic groups were analyzed using chi-square test, and simple binary logistic regressions were used to investigate the association between vitamin D awareness and other significant risk factors.
Results
More than 90% of the total 346 participants showed awareness toward vitamin D and its deficiency. Doctors were reported as the most common source of information. More than one-third of the participants claimed to have vitamin D deficiency with significantly more females than males. More than 70% of the sample considered sunlight as the best source of vitamin D and avoiding going out in sun as the major risk for vitamin D deficiency. Nearly half (43%) of the participants did not consume milk and only 24% claimed to be using vitamin D supplements. Females were found to be applying sunscreen and consuming vitamin supplements significantly more than their male counterparts. Participants aged 24–35 years, having bachelor degree and those who were tested for vitamin D, were found to score better for awareness questions.
Conclusions
Our findings demonstrate a mismatch between knowledge and awareness, and attitude implying the need of educating people to improve their attitude toward consuming vitamin D rich food and supplements.
Access options
Buy single article
Instant access to the full article PDF.
US$ 39.95
Tax calculation will be finalised during checkout.
Subscribe to journal
Immediate online access to all issues from 2019. Subscription will auto renew annually.
US$ 79
Tax calculation will be finalised during checkout.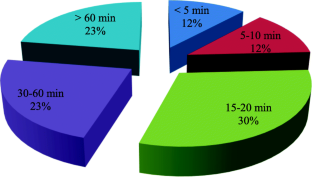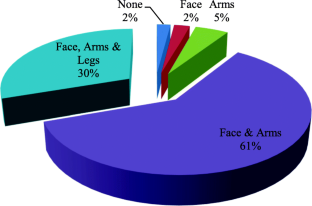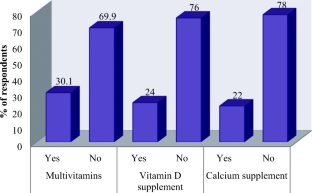 References
1.

90% of UAE population vitamin D deficient, says DHA official. Gulf News. (2017, October). Retrieved from https://gulfnews.com/going-out/society/90-of-uae-population-vitamin-d-deficient-says-dha-official-1.2113556

2.

NIH (National Institutes of Health). Vitamin D fact sheet for health professionals. National Institutes of Health. (2016). Retrieved from https://ods.od.nih.gov/factsheets/VitaminD-HealthProfessional/

3.

Aranow C (2011) Vitamin D and the immune system. J Investig Med 59(6):881–886

4.

Wrzosek M, Łukaszkiewicz J, Wrzosek M et al (2013) Vitamin D and the central nervous system. Pharmacol Rep 65(2):271–278

5.

Deluca HF (2008) Evolution of our understanding of vitamin D. Nutr Rev 66(10):s73–s87

6.

Alemu E, Varnam R (2012) Awareness of vitamin D deficiency among at-risk patients. BMC Research Notes 5:17

7.

Muhairi SJ, Mehairi AE, Khouri AA et al (2013) Vitamin D deficiency among healthy adolescents in Al Ain, United Arab Emirates. BMC Public Health 13:33

8.

Alfadeel MA (2015) Study about awareness of vitamin D deficiency among female in ALMAAREFA College in 2013–2014. Int J Health Sci 3(2):251–257

9.

Al-Agha AE, Alorabi SH, NoorSaeed SM, Shalabi NM (2016) Awareness of vitamin D and its deficiency in Jeddah population, Saudi Arabia. Journal of Community and Public Health Nursing 2:120

10.

Arora A, Dixit V, Srivastava N (2016) Evaluation of knowledge, practices of vitamin D and attitude toward sunlight among Indian students. Asian Journal of Pharmaceutical and Clinical Research 9(1):308–313

11.

Management of substance abuse: process of translation and adaptation of instruments. World Health Organization. (2013). Retrieved from http://www.who.int/substance_abuse/research_tools/translation/en/

12.

Bassil D, Rahme M, Hoteit M, Fuleihan G (2013) Hypovitaminosis D in the Middle East and North Africa: prevalence, risk factors and impact on outcomes. Dermato-endocrinology 5(2):274–298. https://doi.org/10.4161/derm.25111

13.

Alamoudi, L. H., Almuteeri, R. Z., Al-Otaibi, M. E., et al. (2019). Awareness of vitamin D deficiency among the general population in Jeddah, Saudi Arabia. J Nutr Metabol

14.

Alharbi AA, Alharbi MA, Aljafen AS, Aljuhani AM, Almarshad AI, Alomair IA, Alfalah MA (2018) Gender-specific differences in the awareness and intake of vitamin D among adult population in Qassim region. J Fam Community Med 25(3):148–154. https://doi.org/10.4103/jfcm.JFCM_164_17

15.

Aljefree NM, Lee P, Ahmed F (2017) Knowledge and attitudes about vitamin D, and behaviors related to vitamin D in adults with and without coronary heart disease in Saudi Arabia. BMC Public Health 17:266

16.

Ibrahim OM, Al-Tameemi NK, Dawoud D (2019) Knowledge and perceptions of vitamin D deficiency among the United Arab Emirates population. Asian Journal of Pharmaceutical and Clinical Research 12(8):183–186

17.

Salmanpour VA, Ibrahim HS, Salameh AG, Yahya AM, Debal BK (2016) Vitamin D deficiency: knowledge and practices among the adult population in Sharjah, United Arab Emirates. Arch Osteoporos 11:15. https://doi.org/10.1007/s11657-016-0269-0

18.

Al Zarooni AAR, Al Marzouqi FI, Al Darmaki SH et al (2019) Prevalence of vitamin D deficiency and associated comorbidities among Abu Dhabi Emirates population. BMC Res Notes 12(1):503. https://doi.org/10.1186/s13104-019-4536-1

19.

Sridhar SB, Rao PG, Multani SK, Jain M (2016) Assessment of prevalence of hypovitaminosis D in multiethnic population of the United Arab Emirates. Journal of advanced pharmaceutical technology & research 7(2):48–53. https://doi.org/10.4103/2231-4040.177202

20.

Bani-Issa W, Eldeirawi K, Harfil S, Fakhry R (2017) Vitamin D deficiency and its determinants in adults: a sample from community-based settings in the United Arab Emirates. Int J Endocrinol 2017:3906306. https://doi.org/10.1155/2017/3906306

21.

Izzeldin H, Taha Z, Ihab T et al (2016) Risk factors for maternal vitamin D deficiency within the United Arab Emirates. J Preg Child Health 3:276. https://doi.org/10.4172/2376-127X.1000276

22.

Mallah EM, Hamad MF, El Manaseer MA et al (2011) Plasma concentration of 25-hydroxyvitamin D among Jordanians: effect of biological and habitual factors on vitamin D status. BMC Clin Pathol 11:8

23.

Hatun S, Islam M, Cizmecioglu F et al (2005) Subclinical vitamin D deficiency is increased in adolescent girls who wear concealing clothing. J Nutr 135:218–222

24.

Malaeb D, Hallit S, Salameh P (2017) Assessment of vitamin D levels, awareness among Lebanese pharmacy students, and impact of pharmacist counseling. J Epidemiol Glob Health 7(1):55–62. https://doi.org/10.1016/j.jegh.2016.09.001

25.

Kung AW, Lee KK (2006) Knowledge of vitamin D and perceptions and attitudes toward sunlight among Chinese middle-aged and elderly women: a population survey in Hong Kong. BMC Public Health 6:226

26.

Ho-Pham LT, Nguyen MT (2012) Survey on knowledge and attitudes on vitamin D and sunlight exposure in an urban population in Vietnam. Journal of ASEAN Federation of Endocrine Society 27(2):55–59

27.

Greenland S (1995) Avoiding power loss associated with categorization and ordinal scores in dose–response and trend analysis. Epidemiology 6(4):450–454

28.

Kumar J, Muntner P, Kaskel FJ, Hailpern SM (2009) Prevalence and associations of 25-hydroxyvitamin D deficiency in US children: NHANES 2001–2004. Pediatrics 124:362–370

29.

Whiting SJ, Langlois KA, Vatanparast H, Greene-Finestone LS (2011) The vitamin D status of Canadians relative to the Dietary Reference Intakes: an examination in children and adults with and without supplement use. Am J Clin Nutr 94(1):128–135

30.

Bener A, Ali M, Hoffmann GF (2009) High prevalence of vitamin D deficiency in young children in a highly sunny humid country: a global health problem. Minerva Pediatr 61(1):15–22

31.

Tsur A (2011) Effect of different dress style on vitamin D levels in healthy young Orthodox and ultra-Orthodox students in Israel. Osteoporos Int 22(11):2895–2898

32.

Holick MF (2002) Sunlight and vitamin D: both good for cardiovascular health. J Gen Intern Med 17(9):733–735. https://doi.org/10.1046/j.1525-1497.2002.20731.x

33.

Vupputuri MR, Goswami R, Gupta N, Ray D, Tandon N, Kumar N (2006) Prevalence and functional significance of 25-hydroxy vitamin D deficiency and vitamin D receptor gene polymorphisms in Asian Indians. Am J Clin Nutr 83(6):1411–1419

34.

Qidwai W, Samani ZA, Azam I, Lalani S (2012) Knowledge, attitude and practice of vitamin supplementation among patients visiting out-patient physicians in a teaching hospital in Karachi. Oman Medical Journal 27(2):116–120

35.

Karthik S, Parkar B, Balasubramanian K (2017) Awareness of vitamin D and its deficiency among Burqa Clad women in Navi Mumbai, India. International Journal of Science and Research 6(7):95–97

36.

Sim JJ, Lac PT, Liu IL, Meguerditchian SO, Kumar VA, Kujubu DA, Rasgon SA (2010) Vitamin D deficiency and anemia: a cross-sectional study. Ann Hematol 89(5):447–452
Ethics declarations
Ethical approval
Ethical approval was received from Al Ain University of Science and Technology (Reference: AAUCOP233/17).
Conflict of interest
None.
Additional information
Publisher's note
Springer Nature remains neutral with regard to jurisdictional claims in published maps and institutional affiliations.
About this article
Cite this article
Anwar, M., El-Dahiyat, F., Jairoun, A. et al. The sunshine under our skin: public knowledge and practices about vitamin D deficiency in Al Ain, United Arab Emirates. Arch Osteoporos 14, 111 (2019). https://doi.org/10.1007/s11657-019-0671-5
Received:

Accepted:

Published:
Keywords
Vitamin D

Awareness

Attitude

Public

United Arab Emirates