Zusammenfassung
In der Behandlung extrakranieller Tumoren im Kindesalter ist die Strahlentherapie ein wesentlicher Bestandteil der multimodalen Therapiekonzepte. Im Unterschied zur Strahlentherapie im Erwachsenenalter muss die Strahlentherapie von Kindern und Jugendlichen besonders die Vulnerabilität der ausreifenden und wachsenden Gewebe berücksichtigen. Zudem ist aufgrund der steten Verbesserung der Therapien in den letzten Jahrzehnten und der damit deutlichen Steigerung der Überlebensraten auch der Erhalt einer langfristig hohen Lebensqualität zum wesentlichen Ziel der Therapieoptimierungsstrategien geworden. Die aktuellen klinischen Erfahrungen und die Datenlage zeigen, dass die Protonentherapie (PT) im Rahmen multimodaler Therapiekonzepte eine gut umsetzbare und effektive strahlentherapeutische Behandlung für diese Tumoren darstellt. Insbesondere in schwierigen Lokalisationen der Körperachse wie der Schädelbasis, der Wirbelsäule oder des Beckens können damit das Risiko für akute Nebenwirkungen und v. a. auch Langzeitfolgen reduziert werden. Auch kann die PT ein vielversprechendes Instrument zur weiterführenden Optimierung von Lokaltherapieansätzen sein, z. B. für Dosiseskalationen oder integrierte Dosismodulationen.
Abstract
Radiotherapy is an essential component of multimodal treatment concepts for extracranial tumours in childhood. In contrast to radiation therapy in adults, radiation therapy in children and adolescents must pay particular attention to the vulnerability of the maturing and growing tissues. In addition, due to continuous improvements in treatment over recent decades and the resulting significant increase in survival rates, maintenance of a high quality of life in the long term has also become an essential objective of therapeutic optimization strategies. Current clinical experiences and present data show that within the framework of multimodal treatment concepts, proton therapy (PT) represents a feasible and effective radiotherapeutic method for these tumours. Particularly in difficult-to-treat sites such as the skull base, spine or pelvis, the risk of acute side effects and long-term sequelae may be reduced. PT may also be a promising instrument for further optimization of local treatment approaches, e.g., for dose escalation or integrated dose modulation.
Access options
Buy single article
Instant access to the full article PDF.
US$ 39.95
Tax calculation will be finalised during checkout.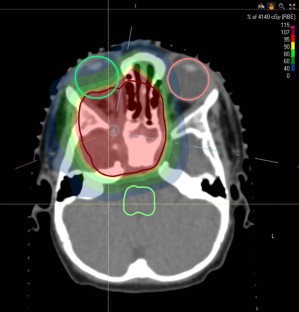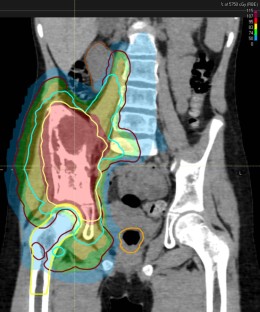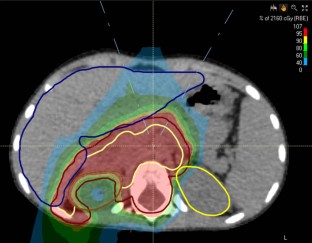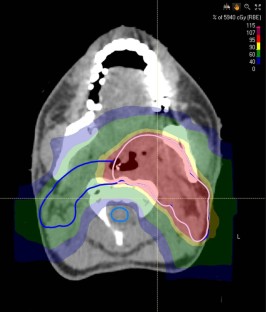 Literatur
1.

Bagley AF, Grosshans DR, Philip NV, Foster J, McAleer MF, McGovern SL, Lassen-Ramshad Y, Mahajan A, Paulino AC (2019) Efficacy of proton therapy in children with high-risk and locally recurrent neuroblastoma. Pediatr Blood Cancer 66:e27786

2.

Buszek SM, Ludmir EB, Grosshans DR, McAleer MF, McGovern SL, Harrison DJ, Okcu MF, Chintagumpala MM, Mahajan A, Paulino AC (2019) Patterns of failure and toxicity profile following proton beam therapy for pediatric bladder and prostate rhabdomyosarcoma. Pediatr Blood Cancer 66:e27952

3.

DEGRO (2019) In: Stellungnahme zur Strahlentherapie mit Protonen in Deutschland.

4.

Doyen J, Jazmati D, Geismar D, Frisch S, Schleithoff SS, Vermeren X, Scheer M, Blase C, Tippelt S, Timmermann B (2019) Outcome and Patterns of Relapse in Childhood Parameningeal Rhabdomyosarcoma Treated With Proton Beam Therapy. Int J Radiat Oncol Biol Phys 105:1043–1054

5.

Frisch S, Timmermann B (2017) The Evolving Role of Proton Beam Therapy for Sarcomas. Clin Oncol (r Coll Radiol) 29:500–506

6.

Hill-Kayser CE, Tochner Z, Li Y, Kurtz G, Lustig RA, James P, Balamuth N, Womer R, Mattei P, Grupp S, Mosse YP, Maris JM, Bagatell R (2019) Outcomes After Proton Therapy for Treatment of Pediatric High-Risk Neuroblastoma. Int J Radiat Oncol Biol Phys 104:401–408

7.

Hillbrand M, Georg D, Gadner H, Pötter R, Dieckmann K (2008) Abdominal cancer during early childhood: a dosimetric comparison of proton beams to standard and advanced photon radiotherapy. Radiother Oncol 89:141–149

8.

Holliday EB, Frank SJ (2016) Proton therapy for nasopharyngeal carcinoma. Chin Clin Oncol 5:25

9.

Indelicato DJ, Rotondo RL, Krasin MJ, Mailhot Vega RB, Uezono H, Bradfield S, Agarwal V, Morris CG, Bradley JA (2020) Outcomes Following Proton Therapy for Group III Pelvic Rhabdomyosarcoma. Int J Radiat Oncol Biol Phys 106:968–976

10.

Kaatsch P, Spix C, Grabow D, Becker C (2019) German Childhood Cancer Registry—Annual Report 2018 (1980–2017). In: Institue of Medical Biostatistics, Epidemiology and Informatics (IMBEI) at the University Medical Center of the Johannes Gutenberg University Mainz, 2019. Available from http://www.kinderkrebsregister.de/typo3temp/secure_downloads/22605/0/2df4719687ba2596d4216218a4f4632763b64847/jb2018s.pdf.

11.

Kharod SM, Indelicato DJ, Rotondo RL, Mailhot Vega RB, Uezono H, Morris CG, Bradfield S, Sandler ES, Bradley JA (2020) Outcomes following proton therapy for Ewing sarcoma of the cranium and skull base. Pediatr Blood Cancer 67:e28080

12.

König L, Haering P, Lang C, Splinter M, von Nettelbladt B, Weykamp F, Hoegen P, Lischalk JW, Herfarth K, Debus J, Hörner-Rieber J (2020) Secondary Malignancy Risk Following Proton vs. X‑ray Treatment of Mediastinal Malignant Lymphoma: A Comparative Modeling Study of Thoracic Organ-Specific Cancer Risk. Front Oncol 10:989

13.

Kontny U, Franzen S, Behrends U, Bührlen M, Christiansen H, Delecluse H, Eble M, Feuchtinger T, Gademann G, Granzen B, Kratz CP, Lassay L, Leuschner I, Mottaghy FM, Schmitt C, Staatz G, Timmermann B, Vorwerk P, Wilop S, Wolff HA, Mertens R (2016) Diagnosis and Treatment of Nasopharyngeal Carcinoma in Children and Adolescents—Recommendations of the GPOH-NPC Study Group. Klin Padiatr 228:105–112

14.

Ludmir EB, Grosshans DR, McAleer MF, McGovern SL, Harrison DJ, Okcu MF, Chintagumpala MM, Mahajan A, Paulino AC (2019) Patterns of failure following proton beam therapy for head and neck rhabdomyosarcoma. Radiother Oncol 134:143–150

15.

Mizumoto M, Murayama S, Akimoto T, Demizu Y, Fukushima T, Ishida Y, Oshiro Y, Numajiri H, Fuji H, Okumura T, Shirato H, Sakurai H (2018) Preliminary results of proton radiotherapy for pediatric rhabdomyosarcoma: a multi-institutional study in. Japan Cancer Med 7:1870–1874

16.

Ricardi U, Maraldo MV, Levis M, Parikh RR (2019) Proton Therapy For Lymphomas: Current State Of The Art. Onco Targets Ther 12:8033–8046

17.

Rombi B, DeLaney TF, MacDonald SM, Huang MS, Ebb DH, Liebsch NJ, Raskin KA, Yeap BY, Marcus KJ, Tarbell NJ, Yock TI (2012) Proton radiotherapy for pediatric Ewing's sarcoma: initial clinical outcomes. Int J Radiat Oncol Biol Phys 82:1142–1148

18.

Simon T, Hero B, Schulte JH, Deubzer H, Hundsdoerfer P, von Schweinitz D, Fuchs J, Schmidt M, Prasad V, Krug B, Timmermann B, Leuschner I, Fischer M, Langer T, Astrahantseff K, Berthold F, Lode H, Eggert A (2017) 2017 GPOH Guidelines for Diagnosis and Treatment of Patients with Neuroblastic Tumors. Klin Padiatr 229:147–167

19.

Su Z, Indelicato DJ, Mailhot RB, Bradley JA (2020) Impact of different treatment techniques for pediatric Ewing sarcoma of the chest wall: IMRT, 3DCPT, and IMPT with/without beam aperture. J Appl Clin Med Phys 21:100–107

20.

Thomas H, Timmermann B (2019) Paediatric proton therapy. BJR. https://doi.org/10.1259/bjr.20190601. PMID: 31529979

21.

Timmermann B, Schuck A, Niggli F, Weiss M, Lomax AJ, Pedroni E, Coray A, Jermann M, Rutz HP, Goitein G (2007) Spot-scanning proton therapy for malignant soft tissue tumors in childhood: First experiences at the Paul Scherrer Institute. Int J Radiat Oncol Biol Phys 67:497–504

22.

Uezono H, Indelicato DJ, Rotondo RL, Sandler ES, Katzenstein HM, Dagan R, Mendenhall WM, Mailhot Vega R, Brennan BM, Bradley JA (2019) Proton therapy following induction chemotherapy for pediatric and adolescent nasopharyngeal carcinoma. Pediatr Blood Cancer 66:e27990

23.

Vern-Gross TZ, Indelicato DJ, Bradley JA, Rotondo RL (2016) Patterns of Failure in Pediatric Rhabdomyosarcoma After Proton Therapy. Int J Radiat Oncol Biol Phys 96:1070–1077

24.

Weber DC, Ares C, Albertini F, Frei-Welte M, Niggli FK, Schneider R, Lomax AJ (2016) Pencil Beam Scanning Proton Therapy for Pediatric Parameningeal Rhabdomyosarcomas: Clinical Outcome of Patients Treated at the Paul Scherrer Institute. Pediatr Blood Cancer 63:1731–1736

25.

Weber DC, Habrand JL, Hoppe BS, Hill Kayser C, Laack NN, Langendijk JA, MacDonald SM, McGovern SL, Pater L, Perentesis JP, Thariat J, Timmerman B, Yock TI, Mahajan A (2018) Proton therapy for pediatric malignancies: Fact, figures and costs. A joint consensus statement from the pediatric subcommittee of PTCOG, PROS and EPTN. Radiother Oncol 128:44–55

26.

Weber DC, Murray FR, Correia D, Bolsi A, Frei-Welte M, Pica A, Lomax AJ, Schneider R, Bachtiary B (2017) Pencil beam scanned protons for the treatment of patients with Ewing sarcoma. Pediatr Blood Cancer. https://doi.org/10.1002/pbc.26688. PMID: 28627000
Ethics declarations
Interessenkonflikt
M. Stickan-Verfürth und B. Timmermann geben an, dass kein Interessenkonflikt besteht.
Für diesen Beitrag wurden von den Autoren keine Studien an Menschen oder Tieren durchgeführt. Für die aufgeführten Studien gelten die jeweils dort angegebenen ethischen Richtlinien.
Additional information
Redaktion
G. Schackert, Dresden
About this article
Cite this article
Stickan-Verfürth, M., Timmermann, B. Protonentherapie in der Behandlung extrakranieller Tumoren im Kindesalter. best practice onkologie (2021). https://doi.org/10.1007/s11654-021-00292-1
Schlüsselwörter
Strahlentherapie

Partikeltherapie

Kinder

Solide Tumoren

Multimodale Therapie
Keywords
Radiotherapy

Particle therapy

Child

Solid tumor

Multimodal treatment