Abstract
Using a case study of a Korean tire manufacturing firm that became a tire rental servitization provider during 2015–2019, this study disentangles revenue and cost implications and highlights moderating factors (i.e., the internal and external channel conflicts) that hinder firm performance. The study mitigates the inherent time lags of the firm's product and service portfolio variables and analyzes financial data. The servitization and non-servitization revenue streams are independent and non-cannibalizing. Initial profitability is small, given the operational costs increase with the service growth. Internal organizational change affects servitization performance, challenging manufacturing firms to maintain servitization profitability.
Access options
Buy single article
Instant access to the full article PDF.
US$ 39.95
Tax calculation will be finalised during checkout.
Subscribe to journal
Immediate online access to all issues from 2019. Subscription will auto renew annually.
US$ 79
Tax calculation will be finalised during checkout.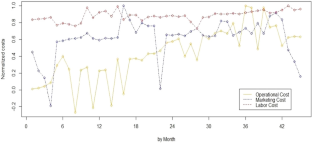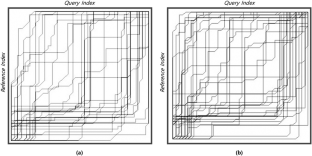 References
Antioco M, Moenaert RK, Lindgreen A, Wetzels MG (2008) Organizational antecedents to and consequences of service business orientations in manufacturing companies. J Acad Mark Sci 36(3):337–358

Baines T, Lightfoot HW (2014) Servitization of the manufacturing firm: exploring the operations practices and technologies that deliver advanced services. Int J Oper Prod Manag 34:2–35

Baines T, Lightfoot HW, Evans S, Neely A, Greenough R, Peppard J, Tiwari A (2007) State-of-the-art in product-service systems. Proc Inst Mech Eng B 221(10):1543–1552

Baines T, Ziaee Bigdeli A, Bustinza OF, Shi VG, Baldwin J, Ridgway K (2017) Servitization: revisiting the state-of-the-art and research priorities. Int J Oper Prod Manag 37(2):256–278

Benedettini O, Neely A (2018) Investigating a revised service transition concept. Serv Bus 12(4):701–730

Birkinshaw J (2001) Strategies for managing internal competition. Cal Manag Rev 44(1):21–38

Cohen J (1988) Statistical power analysis for the behavioral sciences. Routledge. ISBN 978-1-134-74270-7

Copulsky W (1976) Cannibalism in the marketplace. J Mark 40(4):103–105

Eggert A, Hogreve J, Ulaga W, Muenkhoff E (2014) Revenue and profit implications of industrial service strategies. J Serv Res 17(1):23–39

Eshghi K (2018) Distribution channel conflict: implications for channel governance, and performance. McMaster Univ. Doctoral dissertation.

Eugene Investment & Securities report (2019) Eugene research (March 2019), https://s3.ap-northeast-2.amazonaws.com/fabot.report.files/517206.pdf

Fang E, Palmatier WR, Steenkamp JBE (2008) Effect of service transition strategy on firm value. J Mark 72(5):1–14

Finne M, Brax S, Holmström J (2013) Reversed servitization paths: a case analysis of two manufacturers. Serv Bus 7(4):513–537

Fu TC (2011) A review on time series data mining. Eng Appl Artif Intell 24(1):164–181

Furberg M, Naumburg A (2019) Milk as a service: exploring the concepts of servitization and digitalization in the business model of an incumbent manufacturing firm.

Fürst A, Leimbach M, Prigge JK (2017) Organizational multichannel differentiation: an analysis of its impact on channel relationships and company sales success. J Mark 81(1):59–82

Gebauer H, Fleisch E, Friedli T (2005) Overcoming the service paradox in manufacturing companies. Eur Manag J 23(1):14–26

Gebauer H, Gustafsson A, Witell L (2011) Competitive advantage through service differentiation by manufacturing companies. J Bus Res 64(12):1270–1280

Gebauer H, Ren GJ, Valtakoski A, Reynoso J (2012) Service-driven manufacturing: provision, evolution and financial impact of services in industrial firms. J Serv Manag 23(1):120–136

Gong J, Greenwood BN, Song Y (2017) Uber might buy me a Mercedes Benz: AN empirical investigation of the sharing economy and durable goods purchase. Temple Univ. SSRN 2971072

Gustafsson A, Edvardsson B, Brax S (2005) A manufacturer becoming service provider–challenges and a paradox. Manag Serv Qual 15(2):142–156

Han T, Peng Q, Zhu Z (2019) Discovering the lead-lag relationships in financial markets: a method based on DTW. In: Chinese Automation Congress. IEEE, pp 4262–4267.

He Y, Sun H, Lai KK, Chen Y (2015) Organizational empowerment and service strategy in manufacturing. Serv Bus 9(3):445–462

Homburg C, Hoyer WD, Fassnacht M (2002) Service orientation of a retailer's business strategy: dimensions, antecedents, and performance outcomes. J Mark 66(4):86–101

Ishii R (2020) Conflict management in dual distribution channel systems: the moderating role of learning capabilities. J Asia Bus Stud 14(4):525–540

Kastalli IV, van Looy B (2013) Servitization: Disentangling the impact of service business model innovation on manufacturing firm performance. J Oper Manag 31(4):169–180

Kohtamaki M, Hakala H, Partanen J, Parida V, Wincent J (2015) The performance impact of industrial services and service orientation on manufacturing companies. J Serv Theory Pract 25(4):463–485

Kraskov A, Stögbauer H, Grassberger P (2004) Estimating mutual information. Phys Rev 69(6):066–138

Li H, Atuahene-Gima K (2001) Product innovation strategy and the performance of new technology ventures in China. Acad Manag J 44(6):1123–1134

Lightfoot H, Baines T, Smart P (2013) The servitization of manufacturing: a systematic literature review of interdependent trends. Int J Oper Prod Manag 33(11–12):1408–1434

Lin Y, Su HY, Chien S (2006) A knowledge-enabled procedure for customer relationship management. Ind Market Manag 35(4):446–456

LMC automotive (2020) LMC automotive global light vehicle sales update. https://www.marklines.com/en/forecast/index

Mathieu V (2001) Service strategies within the manufacturing sector: benefits, costs and partnership. Int J Serv Ind Manag 12(5):451–475

Melton HL, Hartline MD (2010) Customer and frontline employee influence on new service development performance. J Serv Res 13(4):411–425

Menor LJ, Tatikonda MV, Sampson SE (2002) New service development: areas for exploitation and exploration. J Oper Manag 20(2):135–157

Neely A (2008) Exploring the financial consequences of the servitization of manufacturing. Oper Manag Res 1(2):103–118

Oliva R, Kallenberg R (2003) Managing the transition from products to services. Int J Serv Ind Manag 14(2):160–172

Rosenbloom B (2007) Multi-channel strategy in business-to-business markets: prospects and problems. Ind Market Manag 36(1):4–9

Ryu H, Song H, Seo K, Kim J (2018) Servicizing solutions for manufacturing firms: categorizing service ideas from product-service integrated examples. Des J 21(2):267–302

Sakoe H, Chiba S (1978) Dynamic programming algorithm optimization for spoken word recognition. IEEE Trans Signal Process 26(1):43–49

Schulze A, Paul MacDuffie J, Taube HA (2015) Introduction: knowledge generation and innovation diffusion in the global automotive industry—change and stability during turbulent times. Ind Corpor Chang 24(3):603–611

Tett G (2015) The silo effect: the peril of expertise and the promise of breaking down barriers. Simon and Schuster, New York

Tsay AA, Agrawal N (2014) Channel conflict and coordination in the e-commerce age. Prod Oper Manag 13(1):93–110

Vandermerwe S, Rada J (1988) Servitization of business: adding value by adding services. Eur Manag J 6(4):314–324

Webb KL (2002) Managing channels of distribution in the age of electronic commerce. Ind Market Manag 31(2):95–102
Funding
Funding was provided by National Research Foundation of Korea (Grant no. 2018X1A3A1070163).
Additional information
Publisher's Note
Springer Nature remains neutral with regard to jurisdictional claims in published maps and institutional affiliations.
About this article
Cite this article
Hyun, M., Kim, J. Challenge or opportunity? A case of tire rental servitization from financial and channel perspectives. Serv Bus 15, 1–17 (2021). https://doi.org/10.1007/s11628-020-00433-6
Received:

Accepted:

Published:

Issue Date:
Keywords
Servitization

Tire manufacturing firm

Financial performance

Channel conflict

Service paradox

Cannibalization