Access options
Buy single article
Instant access to the full article PDF.
US$ 39.95
Tax calculation will be finalised during checkout.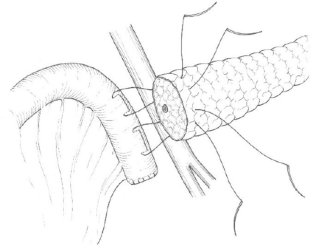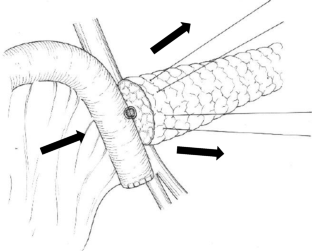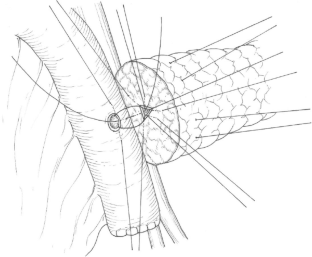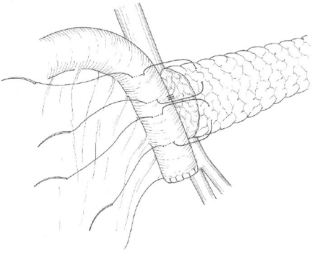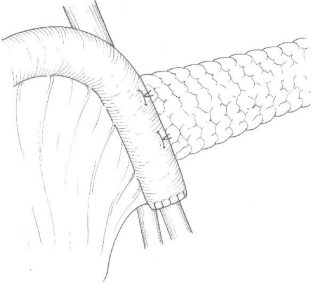 References
1.

Kimura W, Miyata H, Gotoh M, Hirai I, Kenjo A, Kitagawa Y, Shimada M, Baba H, Tomita N, Nakagoe T, Sugihara K, Mori M. A Pancreaticoduodenectomy Risk Model Derived From 8575 Cases From a National Single-Race Population (Japanese) Using a Web-Based Data Entry System: The 30-day and In-Hospital Mortality Rates for Pancreaticoduodenectomy. Ann Surg 2014;259:773-780.

2.

Ecker BL, McMillan MT, Asbun HJ, Ball CG, Bassi C, Beane JD, Behrman SW, Berger AC, Dickson EJ, Bloomston M, Callery MP, Christein JD, Dixon E, Drebin JA, Castillo CF, Fisher WE, Fong ZV, Haverick E, Hollis RH, House MG, Hughes SJ, Jamieson NB, Javed AA, Kent TS, Kowalsky SJ, Kunstman JW, Malleo G, Poruk KE, Salem RR, Schmidt CR, Soares K, Stauffer JA, Valero V, Velu LKP, Watkins AA, Wolfgang CL, Zureikat AH, Vollmer CM Jr. Characterization and Optimal Management of High-risk Pancreatic Anastomoses During Pancreatoduodenectomy. Ann Surg 2018;267:608-616.

3.

Conzo G, Gambardella C, Tartaglia E, Sciascia V, Mauriello C, Napolitano S, Orditura M, De Vita F, Santini L. Pancreatic fistula following pancreatoduodenectomy. Evaluation of different surgical approaches in the management of pancreatic stump. Literature review. Int J Surg 2015;21 Suppl 1:S4-9.

4.

Hackert T, Hinz U, Pausch T, Fesenbeck I, Strobel O, Schneider L, Fritz S, Büchler MW. Postoperative pancreatic fistula: We need to redefine grades B and C. Surgery 2016;159:872-877.

5.

Bassi C, Marchegiani G, Dervenis C, Sarr M, Abu Hilal M, Adham M, Allen P, Andersson R, Asbun HJ, Besselink MG, Conlon K, Del Chiaro M, Falconi M, Fernandez-Cruz L, Fernandez-Del Castillo C, Fingerhut A, Friess H, Gouma DJ, Hackert T, Izbicki J, Lillemoe KD, Neoptolemos JP, Olah A, Schulick R, Shrikhande SV, Takada T, Takaori K, Traverso W, Vollmer CR, Wolfgang CL, Yeo CJ, Salvia R, Buchler M, International Study Group on Pancreatic Surgery (ISGPS). The 2016 update of the International Study Group (ISGPS) definition and grading of postoperative pancreatic fistula: 11 Years After. Surgery 2017;161:584-591.

6.

Olakowski M, Grudzińska E, Mrowiec S. Pancreaticojejunostomy-a review of modern techniques. Langenbeck's Archives of Surgery 2020;405:13–22.

7.

Brennan M. Pancreaticojejunostomy. In Blumgart LH, Fong Y, eds. Surgery of the liver and biliary tract, 3rd ed. Philadelphia: Saunders, 2000, pp. 1073-1089.

8.

Fujii T, Sugimoto H, Yamada S, Kanda M, Suenaga M, Takami H, Hattori M, Inokawa Y, Nomoto S, Fujiwara M, Kodera Y. Modified Blumgart anastomosis for pancreaticojejunostomy: technical improvement in matched historical control study. J Gastrointest Surg 2014;18:1108-1115.

9.

Kleespies A, Rentsch M, Seeliger H, Albertsmeier M, Jauch KW, Bruns CJ. Blumgart anastomosis for pancreaticojejunostomy minimizes severe complications after pancreatic head resection. Br J Surg 2009;96:741–750.

10.

Satoi S, Yamamoto T, Yanagimoto H, Yamaki S, Kosaka H, Hirooka S, Kotsuka M, Ryota H, Michiura T, Inoue K, Matsui Y. Does modified Blumgart anastomosis without intra-pancreatic ductal stenting reduce post-operative pancreatic fistula after pancreaticojejunostomy? Asian J Surg 2019;42:343-349.

11.

Cao F, Tong X, Li A, Li J, Li F. Meta-analysis of modified Blumgart anastomosis and interrupted transpancreatic suture in pancreaticojejunostomy after pancreaticoduodenectomy. Asian J Surg 2020;10;S1015-9584(20)30030-0.

12.

Hirono S, Kawai M, Okada KI, Miyazawa M, Kitahata Y, Hayami S, Ueno M, Yamaue H. Modified Blumgart Mattress Suture Versus Conventional Interrupted Suture in Pancreaticojejunostomy During Pancreaticoduodenectomy: Randomized Controlled Trial. Ann Surg 2019;269:243–251.
Ethics declarations
Conflict of Interest
The authors declare that they have no conflicts of interest.
Additional information
Publisher's Note
Springer Nature remains neutral with regard to jurisdictional claims in published maps and institutional affiliations.
Electronic Supplementary Material
About this article
Cite this article
Kobayashi, S., Otsubo, T. & Koizumi, S. Novel Modified Blumgart Technique to Reduce Postoperative Pancreatic Fistula After Pancreaticojejunostomy—Compressed Pancreatic Stump (COMPAS) Anastomosis. J Gastrointest Surg (2021). https://doi.org/10.1007/s11605-020-04848-4