Abstract
Garnet-like Al and Ga co-doped LAGLZO (Li7–3(x + y)AlxGayLa3Zr2O12) (x, y = 0.00, 0.05, 0.20, 0.25) powders were prepared in a Couette-Taylor reactor via calcination. Increased Ga content (x = 0.00, y = 0.20) was shown to be associated with improved densification and smaller grains in the sintered pellet, showing the highest ionic conductivity of 1.13 × 10−3 S cm−1 at RT. The composite solid electrolyte (CSE) sheet is composed of LAGLZO and polyethylene oxide (PEO) polymer with LiClO4 showing an ionic conductivity of 4.52 × 10−4 S cm−1 at 70 °C. However, in the LSV and symmetric cell test, the addition of Ga to the CSE sheet increased the reactivity and over-potential against lithium metal. All-solid lithium batteries (ASLBs) were fabricated using a composite cathode, CSE sheet, and Li-metal anode. The initial capacity of the ASLB slightly increased in proportion to the increasing Ga content, but the capacity retention and rate characteristics decreased as a function of charge/discharge cycles. Capacity reduction was solved by the cell design comprised of the bi-layer CSE sheets (LGLZO-based CSE/LALZO-based CSE), which suppressed the reactivity with lithium metal. Thus, by applying a LGLZO-based CSE sheet to the cathode and LALZO-based CSE sheet on lithium metal in ASLBs, the initial cell capacity with NCM 424 was improved to over 130 mAh g−1 and a capacity retention of 93% was obtained after 50 cycles.
This is a preview of subscription content, log in to check access.
Access options
Buy single article
Instant access to the full article PDF.
US$ 39.95
Price includes VAT for USA
Subscribe to journal
Immediate online access to all issues from 2019. Subscription will auto renew annually.
US$ 99
This is the net price. Taxes to be calculated in checkout.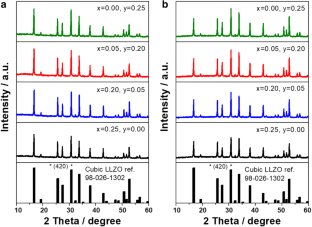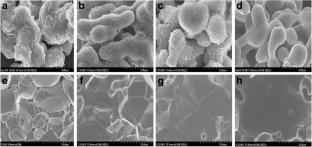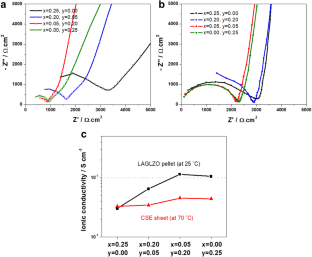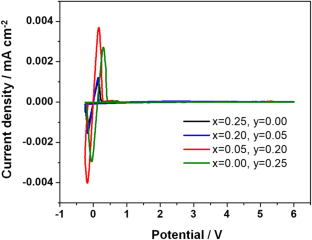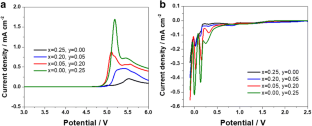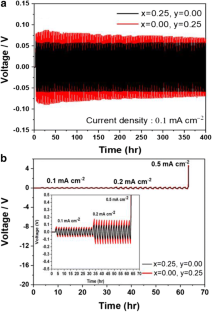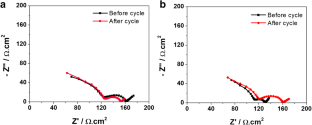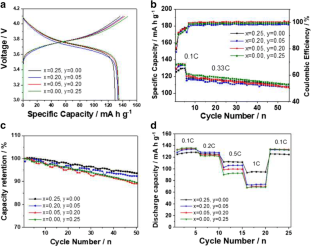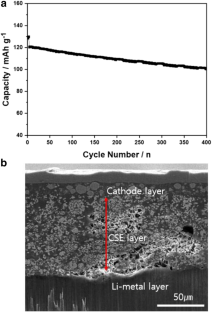 Acknowledgments
This work was supported by the R&D Convergence Program (CAP-14-02-KITECH) of the National Research Council of Science & Technology of the Republic of Korea.
Additional information
Publisher's note
Springer Nature remains neutral with regard to jurisdictional claims in published maps and institutional affiliations.
About this article
Cite this article
Jung, H., Kim, M., Yang, S.H. et al. Synthesis of garnet Li7–3(x + y)AlxGayLa3Zr2O12 powder by the Taylor reaction and electrochemical properties for all-solid lithium batteries. Ionics (2020). https://doi.org/10.1007/s11581-020-03670-x
Received:

Revised:

Accepted:

Published:
Keywords
All-solid lithium battery

LAGLZO

Couette-Taylor

CSE sheet

Lithium reactivity