Abstract
Supercapacitors with high power density and durability have shown enormous potential for smart electronics. Herein, a novel graphitic carbon nitride (g-C3N4) coated with oxygen vacancies-rich ZnO (OZCN) nanocomposites was prepared from zeolitic imidazolate framework precursor by direct thermal decomposition melamine in air. The as-prepared OZCN nanocomposites exhibited high capacitive performance (3,000 F g-1 at 3 A g-1) and excellent cycling stability due to the synergetic effect of g-C3N4 and oxygen vacancies-rich ZnO. Additionally, the assembled asymmetric supercapacitor displayed an energy density of 100.9 Wh kg-1, while the capacitance retention remained at 86.2% even after 1,000 cycles at 7 A g-1. This study is highlighting a new way for designing metal oxide electrode possessing excellent electronic properties for durable and low-cost energy storage devices.
This is a preview of subscription content, log in to check access.
Access options
Buy single article
Instant access to the full article PDF.
US$ 39.95
Price includes VAT for USA
Subscribe to journal
Immediate online access to all issues from 2019. Subscription will auto renew annually.
US$ 99
This is the net price. Taxes to be calculated in checkout.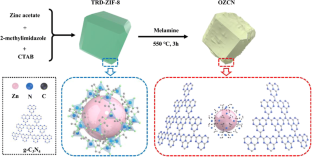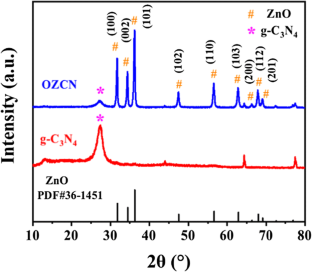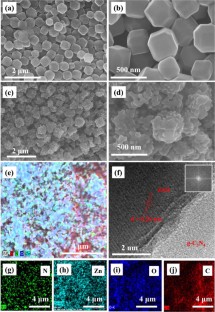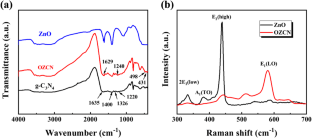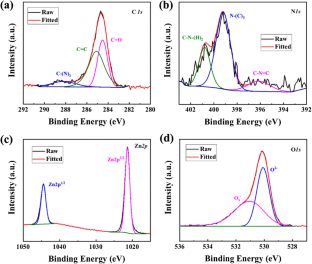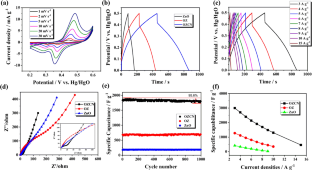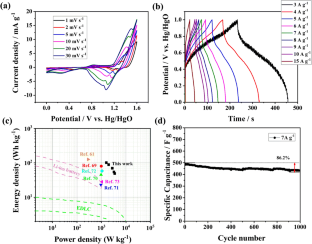 Acknowledgements
We appreciate the help of Prof. Guanyinsheng Qiu.
Funding
This study is funded by the National Natural Science Foundation of China (51661008 and 21766032), the Zhejiang Provincial Natural Science Foundation of China (LQ19F040005), Jiaxing Public Welfare Research Program (2018AY11007) and Jiaxing University SRT project (CD8517193136).
Ethics declarations
Conflict of interest
The authors declare that they have no conflicts of interest.
Additional information
Publisher's note
Springer Nature remains neutral with regard to jurisdictional claims in published maps and institutional affiliations.
Electronic supplementary material
About this article
Cite this article
Shen, J., Wang, P., Jiang, H. et al. MOF derived graphitic carbon nitride/oxygen vacancies-rich zinc oxide nanocomposites with enhanced supercapacitive performance. Ionics (2020). https://doi.org/10.1007/s11581-020-03597-3
Received:

Revised:

Accepted:

Published:
Keywords
Energy storage

Supercapacitor

ZIF-8

Graphitic carbon nitride

Zinc oxide