Abstract
This paper investigates the issue of laterally loaded X-section cast-in-place concrete (XCC) pile group in undrained soil and, in particular, evaluates limit lateral resistance (LLR) through finite element limit analysis. Four types of XCC pile groups that are commonly used in practice are selected for discussion here. Both the upper- and lower-bound numerical results for the LLR of the XCC pile groups are presented. The influence of loading direction, pile group shape, and XCC pile cross-sectional shape is evaluated with a series of parametric studies. Design equations are subsequently proposed for computing the LLR of four types of XCC pile groups in undrained soil.
This is a preview of subscription content, log in to check access.
Access options
Buy single article
Instant access to the full article PDF.
US$ 39.95
Price includes VAT for USA
Subscribe to journal
Immediate online access to all issues from 2019. Subscription will auto renew annually.
US$ 99
This is the net price. Taxes to be calculated in checkout.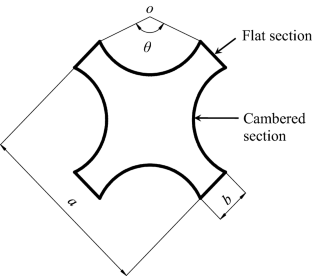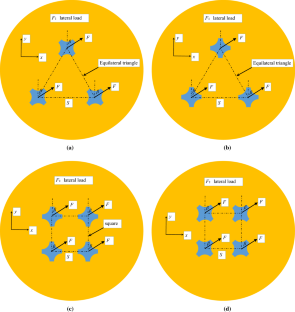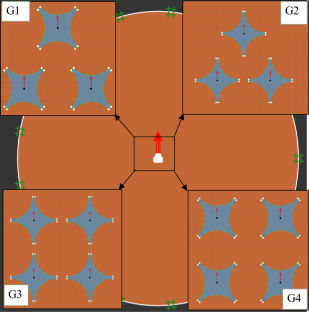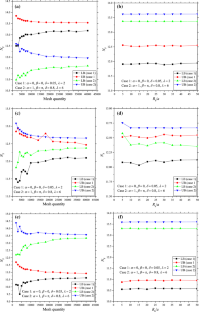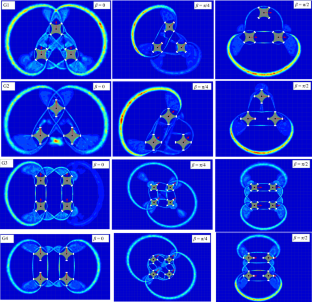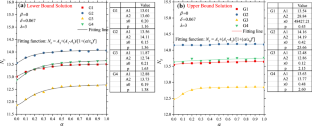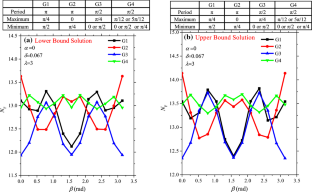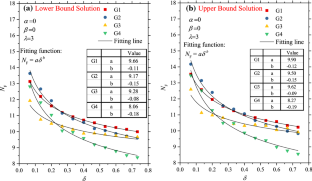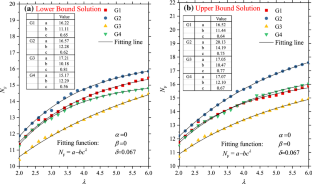 References
1.

Georgiadis K, Sloan SW, Lyamin AV (2013) Ultimate lateral pressure of two side-by-side piles in clay. Géotechnique 63(9):733–745

2.

Georgiadis K, Sloan SW, Lyamin AV (2013) Effect of loading direction on the ultimate lateral soil pressure of two piles in clay. Géotechnique 63(13):1170

3.

Georgiadis K, Sloan SW, Lyamin AV (2013) Undrained limiting lateral soil pressure on a row of piles. Comput Geotech 54:175–184

4.

Kong GQ, Zhou H, Ding XM et al (2015) Measuring effects of X-section pile installation in soft clay. Proc Inst Civ Eng Geotech Eng 168(4):296–305

5.

Krabbenhoft K, Lyamin A, Krabbenhoft J (2015) Optum computational engineering (OptumG2). Comput Softw. Retrieved from https://www.optumce.com

6.

Liu H, Zhou H, Kong G (2014) XCC pile installation effect in soft soil ground: a simplified analytical model. Comput Geotech 62:268–282

7.

Lv Y, Liu H, Ding X et al (2011) Field tests on bearing characteristics of X-section pile composite foundation. J Perform Constr Facil 26(2):180–189

8.

Lv Y, Liu H, Ng CWW et al (2014) Three-dimensional numerical analysis of the stress transfer mechanism of XCC piled raft foundation. Comput Geotech 55:365–377

9.

Lv Y, Liu H, Ng CWW et al (2014) A modified analytical solution of soil stress distribution for XCC pile foundations. Acta Geotech 9(3):529–546

10.

Martin CM, Randolph MF (2006) Upper-bound analysis of lateral pile capacity in cohesive soil. Géotechnique 56(2):141–145

11.

Randolph MF, Houlsby GT (1984) The limiting pressure on a circular pile loaded laterally in cohesive soil. Geotechnique 34(4):613–623

12.

Sun G, Kong G, Liu H et al (2017) Vibration velocity of X-section cast-in-place concrete (XCC) pile–raft foundation model for a ballastless track. Can Geotech J 54(9):1340–1345

13.

Truong P, Lehane BM (2017) Effects of pile shape and pile end condition on the lateral response of displacement piles in soft clay. Géotechnique 68:1–11

14.

Zhang D, Lv Y, Liu H et al (2015) An analytical solution for load transfer mechanism of XCC pile foundations. Comput Geotech 67:223–228

15.

Zhao Z, Kouretzis G, Sloan S et al (2017) Ultimate lateral resistance of tripod pile foundation in clay. Comput Geotech 92:220–228

16.

Zhou H, Liu H, Randolph MF et al (2017) Experimental and analytical study of X-section cast-in-place concrete pile installation effect. Int J Phys Model Geotech 17(2):103–121

17.

Zhou H, Yuan J, Liu H et al (2018) Analytical model for evaluating XCC pile shaft capacity in soft soil by incorporating penetration effects. Soils Found 58(5):1093–1112 (In press)

18.

Zhou H, Liu H, Wang L et al (2018) Finite element limit analysis of ultimate lateral pressure of XCC pile in undrained clay. Comput Geotech 95:240–246
Acknowledgements
The work is supported by the National Natural Science Foundation of China, Grant/Award Numbers: 51708063, 51420105013, and 51622803; Chongqing Research Program of Basic Research and Frontier Technology, Grant/Award Number: cstc2017jcyjAX0261, and the Fundamental Research Funds for the Central Universities (2018CDQYTM0045).
Additional information
Publisher's Note
Springer Nature remains neutral with regard to jurisdictional claims in published maps and institutional affiliations.
About this article
Cite this article
Zhou, H., Liu, H., Li, Y. et al. Limit lateral resistance of XCC pile group in undrained soil. Acta Geotech. 15, 1673–1683 (2020). https://doi.org/10.1007/s11440-019-00855-1
Received:

Accepted:

Published:

Issue Date:
Keywords
Finite element limit analysis

Limit lateral resistance

Undrained soil

XCC pile groups