Abstract
Purpose
4-Fluoroisobutyrylfentanyl (FIBF) was first identified at the New York City Office of Chief Medical Examiner (OCME) in May 2017 and was reported qualitatively due to the constant changes in "fentalogs" (analogs of fentanyl) identified. However, by the year's end, FIBF was the fifth most common non-methadone synthetic opioid detected and a quantitative method was developed to better understand the significance of this compound.
Methods
A full quantitative validation was performed utilizing liquid chromatography–tandem mass spectrometry (LC–MS/MS). All cases submitted between May 2017 and December 2018 that tested positive for FIBF qualitatively were chosen for quantitation. In addition to compiling FIBF concentrations, user demographics and concurrent drug use were also investigated.
Results
There were 247 FIBF-positive cases that were tested with blood concentrations ranging from < 0.1 to 331 ng/mL. The most commonly detected drugs in conjunction with FIBF were other opioids, benzodiazepines, cocaine, cannabinoids and ethanol. The most frequent users were male, White, and between 35 and 54 years of age. The concentrations of FIBF varied widely and showed no clear distinction when considering various case types. Although most often used in tandem with other drugs of abuse, the danger of this compound was demonstrated by the fact that FIBF was also reported as the sole intoxicant responsible for death.
Conclusions
The development of a quantitative method for FIBF has been beneficial at the OCME due to the significant number of positive cases reported and the current lack of sufficient published information on this analog. To our knowledge, there are only two papers that include FIBF concentrations in four cases; this article gives the largest number (247 cases) of FIBF levels in blood samples of its users to aid in the interpretation and analysis of significance of this compound.
This is a preview of subscription content, log in to check access.
Access options
Buy single article
Instant access to the full article PDF.
US$ 39.95
Price includes VAT for USA
Subscribe to journal
Immediate online access to all issues from 2019. Subscription will auto renew annually.
US$ 99
This is the net price. Taxes to be calculated in checkout.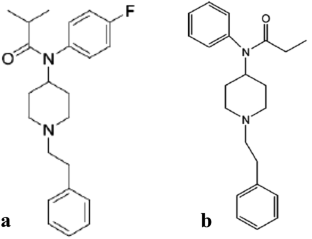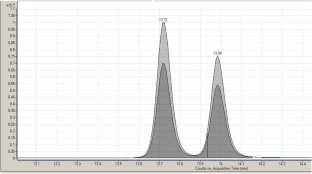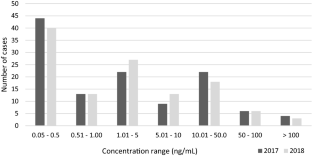 Ethics declarations
Conflicts of interest
The authors have no conflicts of interest to declare.
Ethical approval 
This article does not contain any studies with human participants or animals performed by any of the authors, and all toxicological testings were made according to judicial requirement.
Additional information
Publisher's Note
Springer Nature remains neutral with regard to jurisdictional claims in published maps and institutional affiliations.
Electronic supplementary material
Below is the link to the electronic supplementary material.
About this article
Cite this article
Pardi, J., Toriello, A. & Cooper, G. Evaluation of 4-fluoroisobutyrylfentanyl in blood samples from 247 authentic cases submitted to the New York City Office of Chief Medical Examiner in 2017–2018. Forensic Toxicol 38, 340–351 (2020). https://doi.org/10.1007/s11419-019-00518-6
Received:

Accepted:

Published:

Issue Date:
Keywords
4-Fluoroisobutyrylfentanyl

FIBF

Synthetic opioids

Fentanyl analogs

Whole blood samples

LC–MS/MS