Abstract
In the present scenario, psychological, pedagogical and behavioral work has shown that studying a second language can be useful for preschool students. Children have larger cognitive benefits concerning adults, including enhancing grammar and intonation. However, the results of second-language instruction in certain preschools are not optimal because of child care. Besides learning the second language, they must be incorporated into their everyday lives and following their interests. This paper proposes a cognitive computing approach-assisted educational robot system (CCA-ERS) with object recognition technologies aimed at delivering innovative second-language education services for children of preschool age. The suggested method incorporates visual detection and visualization with English language training and renders items for more fascinating in everyday life and expected animations to attract the attention of children. Many children exhibited constructive interactions with the cognitive computing-assisted educational robot system and a high standard of satisfaction on interaction. On the projection screen, children can touch or move with a robot and can easily trigger more interactive effects. To test the efficiency of the proposed system, a trial is performed, and the findings revealed that for the preschool children, this method can increase the language learning performance by effective interaction with objects.
This is a preview of subscription content, log in to check access.
Access options
Buy single article
Instant access to the full article PDF.
US$ 39.95
Price includes VAT for USA
Subscribe to journal
Immediate online access to all issues from 2019. Subscription will auto renew annually.
US$ 99
This is the net price. Taxes to be calculated in checkout.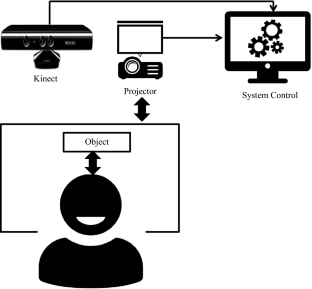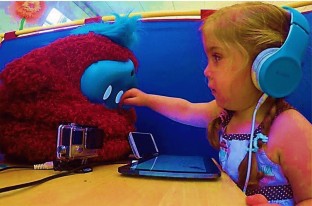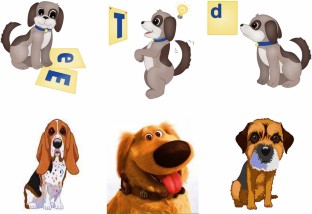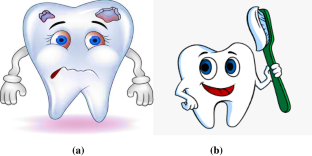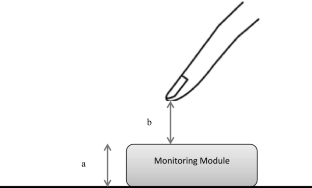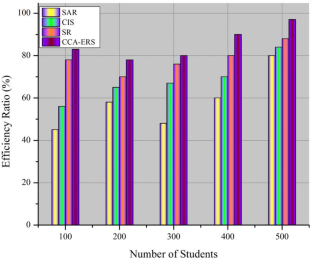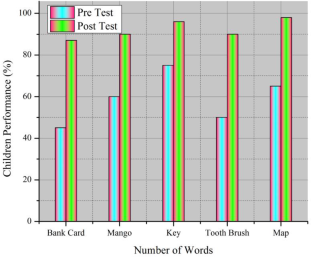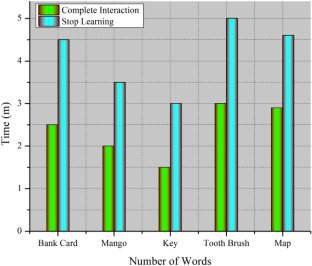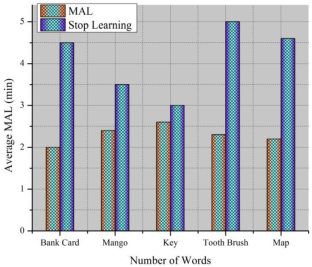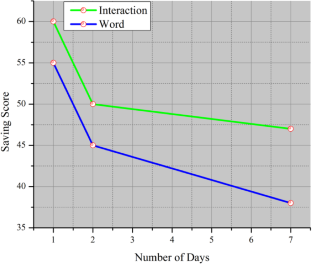 References
1.

Keren G, Fridin M (2014) Kindergarten Social Assistive Robot (KindSAR) for children's geometric thinking and metacognitive development in preschool education: a pilot study. Comput Hum Behav 35:400–412

2.

Seelye AM, Schmitter-Edgecombe M, Das B, Cook DJ (2012) Application of cognitive rehabilitation theory to the development of smart prompting technologies. IEEE Rev Biomed Eng 5:29–44

3.

Boucenna S, Narzisi A, Tilmont E, Muratori F, Pioggia G, Cohen D, Chetouani M (2014) Interactive technologies for autistic children: a review. Cogn Comput 6(4):722–740

4.

Dağlarlı E, Dağlarlı SF, Günel GÖ, Köse H (2017) Improving human–robot interaction based on joint attention. Appl Intell 47(1):62–82

5.

Hurwitz J, Kaufman M, Bowles A, Nugent A, Kobielus JG, Kowolenko MD (2015) Cognitive computing and big data analytics. Wiley, Indianapolis

6.

Sudin MN, Abdullah SS, Nasudin MF (2019) Humanoid localization on Robocup field using corner intersection and geometric distance estimation. Int J Interact Multimed Artif Intell 5:50–56

7.

Belpaeme T, Kennedy J, Ramachandran A, Scassellati B, Tanaka F (2018) Social robots for education: a review. Sci Robot 3(21):eaat5954

8.

Lee H, Hyun E (2015) The intelligent robot contents for children with speech-language disorder. J Educ Technol Soc 18(3):100–113

9.

Arun KK, Mydhili SK, Baskar S, Shakeel PM (2020) Fuzzy rule-based environment-aware autonomous mobile robots for actuated touring. Intell Serv Robot. https://doi.org/10.1007/s11370-020-00320-z

10.

Beran TN, Ramirez-Serrano A, Kuzyk R, Fior M, Nugent S (2011) Understanding how children understand robots: perceived animism in child–robot interaction. Int J Hum Comput Stud 69(7–8):539–550

11.

Elhoseny M, Shehab A, Yuan X (2017) Optimizing robot path in dynamic environments using genetic algorithm and Bezier curve. J Intell Fuzzy Syst 33(4):2305–2316

12.

Sivaparthipan CB, Muthu BA, Manogaran G, Maram B, Sundarasekar R, Krishnamoorthy S, Chandran K (2019) Innovative and efficient method of robotics for helping the Parkinson's disease patient using IoT in big data analytics. Trans Emerg Telecommun Technol 2019:e3838

13.

Conti D, Di Nuovo S, Buono S, Trubia G, Di Nuovo A (2015, Aug) Use of robotics to stimulate imitation in children with autism spectrum disorder: a pilot study in a clinical setting. In: 2015 24th IEEE international symposium on robot and human interactive communication (RO-MAN), pp 1–6. IEEE, New York

14.

Thill S, Pop CA, Belpaeme T, Ziemke T, Vanderborght B (2012) Robot-assisted therapy for autism spectrum disorders with (partially) autonomous control: challenges and outlook. Paladyn 3(4):209–217

15.

Timms MJ (2016) Letting artificial intelligence in education out of the box: educational cobots and smart classrooms. Int J Artif Intell Educ 26(2):701–712

16.

Fridin M, Belokopytov M (2014) Acceptance of socially assistive humanoid robot by preschool and elementary school teachers. Comput Hum Behav 33:23–31

17.

Encarnação P, Alvarez L, Rios A, Maya C, Adams K, Cook A (2014) Using virtual robot-mediated play activities to assess cognitive skills. Disab Rehab Assist Technol 9(3):231–241

18.

Libin AV, Libin EV (2004) Person–robot interactions from the robopsychologists' point of view: the robotic psychology and robotherapy approach. Proc IEEE 92(11):1789–1803

19.

Vogt P, De Haas M, De Jong C, Baxter P, Krahmer E (2017) Child–robot interactions for second language tutoring to preschool children. Front Hum Neurosci 11:73

20.

Fridin M, Belokopytov M (2014) Embodied robot versus virtual agent: involvement of preschool children in motor task performance. Int J Hum Comput Interact 30(6):459–469
Additional information
Publisher's Note
Springer Nature remains neutral with regard to jurisdictional claims in published maps and institutional affiliations.
About this article
Cite this article
Liu, C., Li, J., BalaMurugan, S. et al. Cognitive computing for intelligent robots in assisting preschool children. Intel Serv Robotics (2020). https://doi.org/10.1007/s11370-020-00329-4
Received:

Accepted:

Published:
Keywords
Preschool students

Cognitive computing

Robot

English language