Abstract
Purpose
This paper presents a review of the research and application of life cycle assessment (LCA) in Indonesia over the last 20 years and analyzes challenges and opportunities for future development.
Methods
The study assessed 107 peer-reviewed scientific publications on LCA about Indonesia or written by authors affiliated with institutions in Indonesia. Relevant programs and recommendations to advance LCA adoption were elaborated.
Results and discussion
The first paper on the subject of LCA appeared as early as in 1996, while the number of publication significantly increased since 2010. The majority of these articles came from universities, research institutions, and international organizations. Drivers were mainly related to product competitiveness aiming to fulfill sustainability requirements of the global commodities market. Government policies also played an essential role in many aspects, including a reduction in greenhouse gas emissions, sustainable consumption and production, green public procurement, eco-labeling, and green industry. Simultaneously, life cycle thinking has been embraced by governments and industries, especially with an immediate increase in the number of organizations implementing the recent version of ISO 14001. Increased participation in voluntary sustainability reporting also provides evidence of the prevalence of the sustainability concept. We believe that this development can serve as an essential step toward the spread of LCA studies in the future. Furthermore, the recent adoption of ISO 14040/44 as national standards in 2016/2017 also marked the commitment of Indonesian governments in LCA and is expected to stimulate the adoption of LCA-based environmental labels, such as carbon footprint, environmental product declaration, and product environmental footprint.
Conclusions
The research and application of LCA in Indonesia are still in its infancy, as partly proved by a relatively small number of publications as compared to some other Southeast Asian countries. However, there was a notable increase in publication over the last 5 years, indicating a growing interest in LCA, mainly from academics and to less extent from private sectors. Although LCA has not been explicitly formulated in the national strategies and legislation, Indonesian governments do require life cycle thinking to inform policy-making. Nevertheless, the lack of incentives for green products, LCA programs, LCA expertise, and localized inventory data hampers its implementation. In the future, improvement should focus on LCA capacity building, the establishment of a forum to communicate LCA studies and resources, development of national life cycle inventory databases, and provision of market incentives for green products.
This is a preview of subscription content,
to check access.
Access this article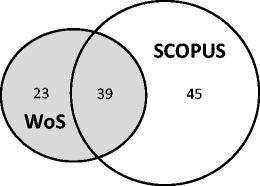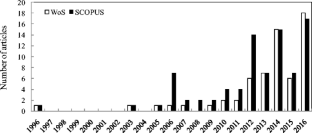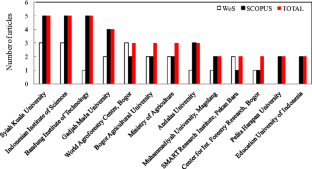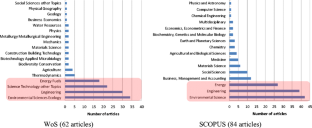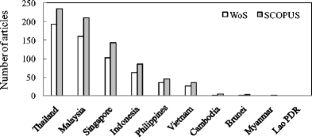 Similar content being viewed by others
References
Arena AP (2000) Spreading life-cycle assessment to developing countries. J Ind Ecol 4(3):3–6

Bappenas (2017) Voluntary national review: eradicating poverty and promoting prosperity in a changing world. Indonesia 2017 VNR report. National Development Planning Agency. https://Sustainabledevelopment.Un.Org/Content/Documents/15705indonesia.Pdf

Bappenas-BPS-UNFPA (2013) Indonesia population projection 2010–2035. Badan Perencanaan Pembangunan Nasional–Badan Pusat Statistik–United Nations Population Fund. https://www.bps.go.id/website/pdf_publikasi/watermark_Proyeksi%20Penduduk%20Indonesia%202010-2035.pdf

Bessou C, Chase LDC, Henson IE, Abdul-Manan AFN, Milà I, Canals L, Agus F, Sharma M, Chin M (2014) Pilot application of PalmGHG, the roundtable on sustainable palm oil greenhouse gas calculator for oil palm products. J Clean Prod 73:136–145

BPS (2017) Statistical yearbook of Indonesia 2017. Biro Pusat Statistik, Jakarta. https://www.bps.go.id/website/pdf_publikasi/Statistik-Indonesia-2017.pdf

Chen H, Yang Y, Yang Y, Jiang W, Zhou J (2014) A bibliometric investigation of life cycle assessment research in the web of science databases. Int J Life Cycle Assess 19(10):1674–1685

Gheewala SH, Silalertruksa T, Malakul P, Prapaspongsa T (2017) Preface. Int J Life Cycle Assess 22:1641–1643

GRI (2016) Consolidated set of GRI sustainability reporting standards 2016. Global Reporting Initiative, Amsterdam

Guinée JB, Heijungs R, Huppes G, Zamagni A, Majoni P, Buonamici R, Ekvrall T, Rydberg T (2011) Life cycle assessment: past, present and future. Environ Sci Technol 45(1):90–96

Hanafi J, Utomo THA (2015) Panduan praktis kajian daur hidup (life cycle assessment). Edisi pertama. Pusat Standardisasi Lingkungan Hidup dan Kehutanan. Kementrian Lingkungan Hidup dan Kehutanan, Jakarta

Harsono SS, Grundmann P, Soebronto S (2014) Anaerobic treatment of palm oil mill effluents: potential contribution to net energy yield and reduction of greenhouse gas emissions from biodiesel production. J Clean Prod 64:619–627

Holmner A, Ebi KL, Lazuardi L, Nilsson M (2014) Carbon footprint of telemedicine solutions - unexplored opportunity for reducing carbon emissions in the health sector. PLoS One 9(9):e105040

Hou Q, Mao G, Zhao L, Du H, Zuo J (2015) Mapping the scientific research on life cycle assessment: a bibliometric analysis. Int J Life Cycle Assess 20(4):541–555

ISO (2006a) ISO Norm 14040: life cycle assessment: principles and framework, environmental management. International Organization for Standardization, Geneva

ISO (2006b) ISO Norm 14044: life cycle assessment: requirements and guidelines, environmental management. International Organization for Standardization, Geneva

ISO (2015) ISO Norm 14001: environmental management system. International Organization for Standardization, Geneva

Khatiwada D, Venkata BK, Silveira S, Johnson FX (2016) Energy and GHG balances of ethanol production from cane molasses in Indonesia. Appl Energ 164:756–768

Maepa M, Bodunrin MO, Burman NW, Croft J, Engelbrecht S, Ladenika AO, MacGregor OS, Harding KG (2017) Review: life cycle assessments in Nigeria, Ghana, and Ivory Coast. Int J Life Cycle Asses 22:1159–1164

Margono BA, Potapov PV, Turubanova S, Stolle F, Hansen MC (2014) Primary forest cover loss in Indonesia over 2000–2012. Nat Clim Chang 4:730–735

MoEF (2015) Biennial update report to the United Nations Framework Convention on Climate Change (UNFCCC), Indonesian Ministry of Environment and Forestry. http://unfccc.int/files/national_reports/non-annex_i_parties/biennial_update_reports/application/pdf/idnbur1.pdf

MoEF (2017) Green public procurement (GPP) tingkatkan kualitas lingkungan, Press Release 29 August 2017, http://ppid.menlhk.go.id/siaran_pers/browse/750

Nurmayanti S (2014) Challenges of GPP and eco-labelling; Indonesia perspectives. The International Symposium on GPP and Ecolabelling towards Sustainable Consumption & Production. Japan. http://www.env.go.jp/policy/hozen/green/kokusai_platform/symposium/01Indonesia.pdf

Ramjeawon T (2012) Building capacity for life cycle assessment in developing countries. In: Curran MA (ed) Life cycle assessment handbook: a guide for environmentally sustainable products. John Wiley & Sons, Hoboken

Surahman U, Kubota T, Higashi O (2015) Life cycle assessment of energy and CO2 emissions for residential buildings in Jakarta and Bandung, Indonesia. Buildings 5(4):1131–1155

UNEP (2016) Opportunities for national life cycle network creation and expansion around the world: with a special focus on mainstreaming and LCA database development in emerging economies, based on a global survey. United Nations Environmental Program, Paris http://www.lifecycleinitiative.org/wp-content/uploads/2016/10/mapping-publication-9.10.16-web.pdf

World Bank and DFID (2007) Executive summary: Indonesia and climate change. Working paper on current status and policies. The World Bank and Department for International Development. http://siteresources.worldbank.org/INTINDONESIA/Resources/226271-1170911056314/3428109-1174614780539/PEACEClimateChange.pdf

Zamagni A, Guinée J, Heijungs R, Masoni P, Raggi A (2012) Lights and shadows in consequential LCA. Int J Life Cycle Asses 17(7):904–918
Acknowledgements
We would like to thank Noer Adi Wardoyo and Harimurti from the Center for Environment and Forestry Standardization (MoEF) for fruitful discussion. Appreciation is given to the Research Center for Chemistry—Indonesian Institute of Sciences (PPKimia-LIPI) for supporting EIW to carry out this study and to the Institute of Environmental Sciences (CML) Leiden University for providing EIW access to the online library.
Additional information
Responsible editor: Mary Ann Curran
Electronic supplementary material
About this article
Cite this article
Wiloso, E.I., Nazir, N., Hanafi, J. et al. Life cycle assessment research and application in Indonesia. Int J Life Cycle Assess 24, 386–396 (2019). https://doi.org/10.1007/s11367-018-1459-3
Received:

Accepted:

Published:

Issue Date:

DOI: https://doi.org/10.1007/s11367-018-1459-3
Keywords