Abstract
Brain senescence is associated with impaired endothelial barrier function, angiogenic and inflammatory activity, and propensity to brain hemorrhage. The same pathological changes occur in cerebral cavernous malformations (CCM), a genetic neurovascular anomaly. We hypothesized common transcriptomic and plasma cytokine signatures in the aging brain and CCM. We identified 320 genes [fold change ≥1.5; p < 0.05; false discovery rate (FDR) corrected] commonly dysregulated in the aging brain and CCM. Ontology and pathway analyses of the common differentially expressed genes were related to inflammation and extracellular matrix organization. Plasma levels of C-reactive protein and angiopoietin-2 were significantly greater in older compared to younger healthy non-CCM subjects and were also greater in CCM (Sporadic and Familial) subjects regardless of age (all: p < 0.05; FDR corrected). Plasma levels of vascular endothelial growth factor were significantly greater in older compared to younger subjects, in both healthy non-CCM and Sporadic-CCM groups (all: padj < 0.05). Plasma levels of vascular endothelial growth factor were also significantly greater in Familial-CCM cases with germ line mutations regardless of age (all: padj < 0.05) compared to both healthy non-CCM and Sporadic-CCM subjects. Brain white matter vascular permeability assessed by MRI followed the same pattern as vascular endothelial growth factor across all groups. In addition, quantitative susceptibility mapping of brain white matter, a measure of iron deposition, was increased in older compared to younger healthy non-CCM subjects. Genetic aberrations, plasma molecules, and imaging biomarkers in a well characterized Mendelian neurovascular disease may also be applicable in the aging brain.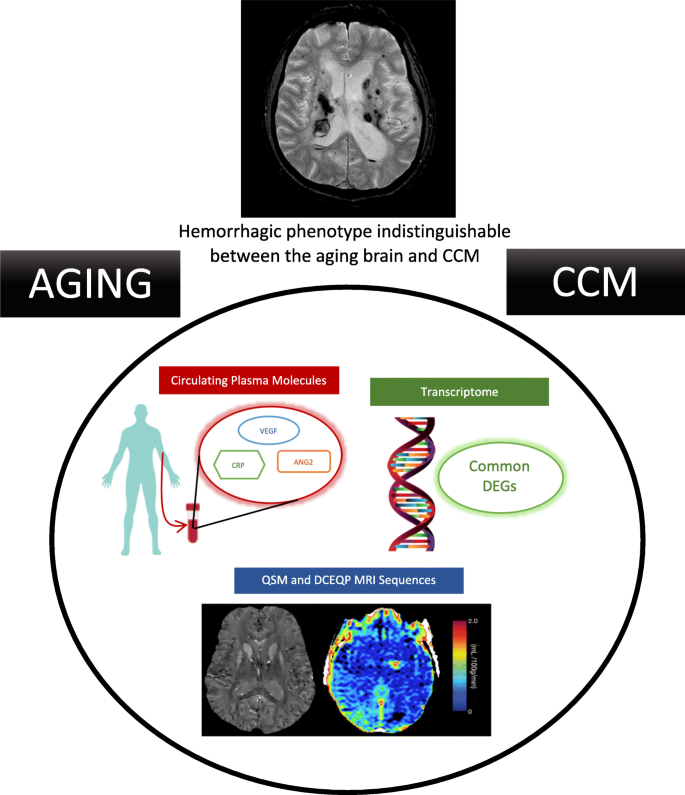 This is a preview of subscription content, log in to check access.
Access options
Buy single article
Instant access to the full article PDF.
US$ 39.95
Price includes VAT for USA
Subscribe to journal
Immediate online access to all issues from 2019. Subscription will auto renew annually.
US$ 99
This is the net price. Taxes to be calculated in checkout.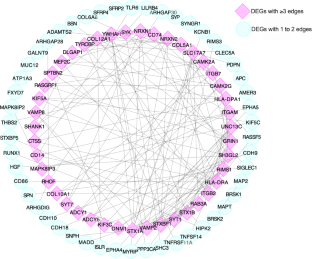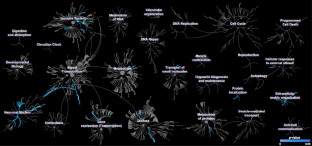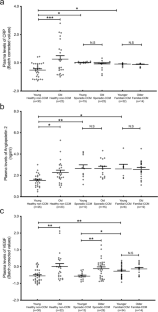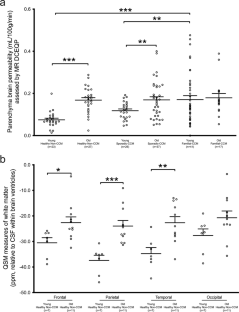 Availability of data and material
The raw sequencing data for the human laser-captured lesional CCM NVUs used in this study are freely available in the National Center for Biotechnology Information Gene Expression Omnibus (GEO) database and are accessible through GEO series accession number GSE130176 (https://www.ncbi.nlm.nih.gov/geo/query/acc.cgi).
Funding
The National Institutes of Health R21NS087328 and P01 NS092521 grants, the University of Chicago Comprehensive Cancer Center (P30 CA14599), the National Center for Advancing Translational Sciences of the National Institutes of Health (UL1 TR000430), the William and Judith Davis Fund in Neurovascular Surgery Research at the University of Chicago, the Grossman Institute for Neuroscience, Quantitative Biology and Human Behavior at the University of Chicago, and the Be Brave for Life Foundation to IAA; the Safadi Program at the University of Chicago Translational Fellowship to RG and pilot grants to SPP and DZ; the Sigrid Juselius Foundation, Emil Aaltonen foundation and Maud Kuistila foundation to JK; and The American Association of Neurological Surgeons/Congress of Neurological Surgeons Joint Cerebrovascular Section Robert J. Dempsey MD Cerebrovascular Research Grant to SPP.
Ethics declarations
Conflict of interest
The authors declare that they have no conflicts of interest.
Ethical approval
All procedures performed in studies involving human participants were in accordance with the ethical standards of the institutional and/or national research committee and with the 1964 Helsinki declaration and its later amendments or comparable ethical standards.
Consent to participate and for publication
Informed consent was obtained from all individual participants included in the study (AURA IRB: #13–0448).
Code availability
Not applicable
Additional information
Publisher's note
Springer Nature remains neutral with regard to jurisdictional claims in published maps and institutional affiliations.
Electronic supplementary material
About this article
Cite this article
Koskimäki, J., Polster, S.P., Li, Y. et al. Common transcriptome, plasma molecules, and imaging signatures in the aging brain and a Mendelian neurovascular disease, cerebral cavernous malformation. GeroScience (2020). https://doi.org/10.1007/s11357-020-00201-4
Received:

Accepted:

Published:
Keywords
Neuro-vascular aging

CCM disease

Plasma biomarker

Background brain permeability

Background brain QSM

Transcriptome