Abstract
Even though numerous studies explore the impact of macroeconomic variables on carbon dioxide (CO2) emissions, only a few existing studies estimate the asymmetric impact and causality. By considering the significance of asymmetries, this study investigates the asymmetric impact of economic growth, energy use, and foreign direct investment inflows on CO2 emissions in India wherein oil prices are included as additional variable. The kinked exponential growth of these variables over the period 1986–2014 is also estimated. To this end, nonlinear autoregressive distributed lag (NARDL) model and asymmetric causality test are used. The results show that increase in economic growth would decrease CO2 emissions, while a reduction in economic growth would increase CO2 emissions which implies an inverted U-shaped link between economic growth and CO2 emissions. The positive and negative shocks in oil prices have a favorable and significant impact on CO2 emissions as well. Furthermore, the energy consumption with positive shock shows a positive and significant impact on CO2 emission. Besides, the findings of foreign direct investment inflows support the pollution heaven hypothesis. In light of these results, this study also suggested some policy implications and future research avenues in the concluding section.
Access options
Buy single article
Instant access to the full article PDF.
US$ 39.95
Tax calculation will be finalised during checkout.
Subscribe to journal
Immediate online access to all issues from 2019. Subscription will auto renew annually.
US$ 79
Tax calculation will be finalised during checkout.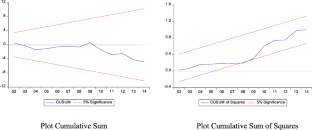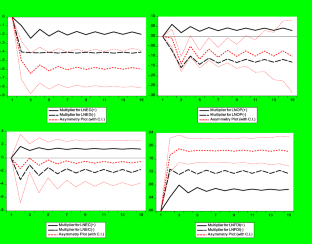 Data availability
Data used in this study can be found in the cited link.
Notes
1.

The literature survey is based on the four renowned scholarly databases; Google scholars, JSTOR, PubMed, and ResearchGate.

2.

The beginning point is selected on the basis of crude oil prices which is available only from 1986 and the end point is also selected on the basis of CO2 emissions and energy consumptions' data, which are available only up to 2014 on WDI-2020.
References
AhAtil A, Bouheni FB, Lahiani A, Shahbaz M (2019) Factors influencing CO2 emission in China: a nonlinear autoregressive distributed lags investigation

Aliyu MA (2005) Foreign direct investment and the environment: pollution haven hypothesis revisited. In Eight Annual Conference on Global Economic Analysis, Lübeck, Germany, pp 9–11

Ang JB (2007) CO2 emissions, energy consumption, and output in France. Energy Policy 35(10):4772–4778

Antón A (2020) Taxing crude oil: A financing alternative to mitigate climate change? Energy Policy 136:111031

Apergis N (2016) Environmental Kuznets curves: new evidence on both panel and country-level CO2 emissions. Energy Econ 54:263–271

Apergis N, Payne JE (2009) CO2 emissions, energy usage, and output in Central America. Energy Policy 37(8):3282–3286

Baek J, Kim HS (2013) Is economic growth good or bad for the environment? Empirical evidence from Korea. Energy Econ 36:744–749

Bai J, Perron P (1998) Estimating and testing linear models with multiple structural changes. Econometrica:47–78

Baloch A, Shah SZ, Habibullah MS, Rasheed B (2020) Towards connecting carbon emissions with asymmetric changes in economic growth: evidence from linear and nonlinear ARDL approaches. Environ Sci Pollut Res:1–19

Baz K, Xu D, Ampofo GMK, Ali I, Khan I, Cheng J, Ali H (2019) Energy consumption and economic growth nexus: new evidence from Pakistan using asymmetric analysis. Energy 189:116254

Boyce JK (1986) PRACTITIONERS'CORNER: Kinked exponential models for growth rate estimation. Oxf Bull Econ Stat 48(4):385–391

Brock WA, Dechert WD, Scheinkman J, LeBaron B (1987) A test for independence based upon the correlation dimension. Department of Economics, University of Wisconsin, University of Houston, and the University of Chicago

Broock WA, Scheinkman JA, Dechert WD, LeBaron B (1996) A test for independence based on the correlation dimension. Econ Rev 15(3):197–235

Brown RL, Durbin J, Evans JM (1975) Techniques for testing the constancy of regression relationships over time. J R Stat Soc Ser B Methodol 37(2):149–163

Can M, Gozgor G (2017) The impact of economic complexity on carbon emissions: evidence from France. Environ Sci Pollut Res 24(19):16364–16370

Chen T, Gozgor G, Koo CK, Lau CKM (2020) Does international cooperation affect CO 2 emissions? Evidence from OECD countries. Environ Sci Pollut Res:1–9

Dickey DA, Fuller WA (1979) Distribution of the estimators for autoregressive time series with a unit root. J Am Stat Assoc 74(366a):427–431

Dogan E, Ozturk I (2017) The influence of renewable and non-renewable energy consumption and real income on CO 2 emissions in the USA: evidence from structural break tests. Environ Sci Pollut Res 24(11):10846–10854

Dogan E, Seker F (2016) Determinants of CO2 emissions in the European Union: the role of renewable and non-renewable energy. Renew Energy 94:429–439

Dogan E, Turkekul B (2016) CO 2 emissions, real output, energy consumption, trade, urbanization and financial development: testing the EKC hypothesis for the USA. Environ Sci Pollut Res 23(2):1203–1213

Dong B, Wang F, Guo Y (2016) The global EKCs. Int Rev Econ Financ 43:210–221

Erdogan S, Okumus I, Guzel AE (2020) Revisiting the Environmental Kuznets Curve hypothesis in OECD countries: the role of renewable, non-renewable energy, and oil prices. Environ Sci Pollut Res:1–9

Esty DC, Porter ME (1998) Industrial ecology and competitiveness: strategic implications for the firm. J Ind Ecol 2(1):35–43

Etokakpan MU, Solarin SA, Yorucu V, Bekun FV, Sarkodie SA (2020) Modeling natural gas consumption, capital formation, globalization, CO2 emissions and economic growth nexus in Malaysia: Fresh evidence from combined cointegration and causality analysis. Energy Strateg Rev 31:100526

Fatima T, Shahzad U, Cui L (2020) Renewable and nonrenewable energy consumption, trade and CO2 emissions in high emitter countries: does the income level matter? J Environ Plan Manag:1–25

Gill AR, Viswanathan KK, Hassan S (2018) The Environmental Kuznets Curve (EKC) and the environmental problem of the day. Renew Sust Energ Rev 81:1636–1642

Gozgor G (2017) Does trade matter for carbon emissions in OECD countries? Evidence from a new trade openness measure. Environ Sci Pollut Res 24(36):27813–27821

Halicioglu F (2009) An econometric study of CO2 emissions, energy consumption, income and foreign trade in Turkey. Energy Policy 37(3):1156–1164

Hatemi-j A (2012) Asymmetric causality tests with an application. Empir Econ 43(1):447–456

Inglesi-Lotz R, Dogan E (2018) The role of renewable versus non-renewable energy to the level of CO2 emissions a panel analysis of sub-Saharan Africa's Βig 10 electricity generators. Renew Energy 123:36–43

International Energy Agency (2019) Global Energy Review 2019. http://www.iea.org/reports/global-energy-review-2019 Accessed 17 Sept 2020

International Energy Agency (2020) World Energy Outlook 2020. https://www.iea.org/reports/world-energy-outlook-2020. Accessed 17 Sept 2020

Jaffe AB, Palmer K (1997) Environmental regulation and innovation: a panel data study. Rev Econ Stat 79(4):610–619

Lau LS, Choong CK, Ng CF, Liew FM, Ching SL (2019) Is nuclear energy clean? Revisit of Environmental Kuznets Curve hypothesis in OECD countries. Econ Model 77:12–20

Lean HH, Smyth R (2010) CO2 emissions, electricity consumption and output in ASEAN. Appl Energy 87(6):1858–1864

Lin B, Jia Z (2020) Economic, energy and environmental impact of coal-to-electricity policy in China: a dynamic recursive CGE study. Sci Total Environ 698:134241

Mihci H, Cagatay S, Koska O (2005) The impact of environmental stringency on the foreign direct investments of the OECD countries. J Environ Assess Policy Manag 7(04):679–704

Mujtaba A, Jena PK, Mukhopadhyay D (2020) Determinants of CO2 emissions in upper middle-income group countries: an empirical investigation. Environ Sci Pollut Res 27(30):37745–37759

Nathaniel S, Nwodo O, Adediran A, Sharma G, Shah M, Adeleye N (2019) Ecological footprint, urbanization, and energy consumption in South Africa: including the excluded. Environ Sci Pollut Res 26(26):27168–27179

Nathaniel SP, Nwulu N, Bekun F (2020a) Natural resource, globalization, urbanization, human capital, and environmental degradation in Latin American and Caribbean countries. Environ Sci Pollut Res:1–15

Nathaniel S, Anyanwu O, Shah M (2020b) Renewable energy, urbanization, and ecological footprint in the Middle East and North Africa region. Environ Sci Pollut Res:1–13

Neve M, Hamaide B (2017) Environmental Kuznets curve with adjusted net savings as a trade-off between environment and development. Aust Econ Pap 56(1):39–58

Ozcan B, Tzeremes P, Dogan E (2019) Re-estimating the interconnectedness between the demand of energy consumption, income, and sustainability indices. Environ Sci Pollut Res 26(26):26500–26516

Pal D, Mitra SK (2017) The environmental Kuznets curve for carbon dioxide in India and China: growth and pollution at crossroad. J Policy Model 39(2):371–385

Phillips PC, Perron P (1988) Testing for a unit root in time series regression. Biometrika 75(2):335–346

Porter ME (1991) America's green strategy," Scientific American, April p 96

Porter ME, Van der Linde C (1995) Toward a new conception of the environment-competitiveness relationship. J Econ Perspect 9(4):97–118

Raggad B (2020) Economic development, energy consumption, financial development, and carbon dioxide emissions in Saudi Arabia: new evidence from a nonlinear and asymmetric analysis. Environ Sci Pollut Res:1–20

Rehman MU, Rashid M (2017) Energy consumption to environmental degradation, the growth appetite in SAARC nations. Renew Energy 111:284–294

Sapkota P, Bastola U (2017) Foreign direct investment, income, and environmental pollution in developing countries: panel data analysis of Latin America. Energy Econ 64:206–212

Schwarz G (1978) Estimating the dimension of a model. Ann Stat 6(2):461–464

Shahbaz M, Lean HH, Shabbir MS (2012) Environmental Kuznets curve hypothesis in Pakistan: cointegration and Granger causality. Renew Sust Energ Rev 16(5):2947–2953

Shahbaz M, Solarin SA, Sbia R, Bibi S (2015) Does energy intensity contribute to CO2 emissions? A trivariate analysis in selected African countries. Ecol Indic 50:215–224

Shahbaz, M., Van Hoang, T. H., Mahalik, M. K., & Roubaud, D. (2017). Energy consumption, financial development and economic growth in India: new evidence from a nonlinear and asymmetric analysis. Energy Econ, 63, 199-212.

Shahbaz M, Sharma R, Sinha A, Jiao Z (2020) Analyzing nonlinear impact of economic growth drivers on CO2 emissions: designing an SDG framework for India. Energy Policy 148:111965

Sharif A, Raza SA, Ozturk I, Afshan S (2019) The dynamic relationship of renewable and nonrenewable energy consumption with carbon emission: a global study with the application of heterogeneous panel estimations. Renew Energy 133:685–691

Shin Y, Yu B, Greenwood-Nimmo M (2014) Modelling asymmetric cointegration and dynamic multipliers in a nonlinear ARDL framework. In: Festschrift in honor of Peter Schmidt. Springer, New York, NY, pp 281–314

Stern N, Stern NH (2007) The economics of climate change: the stern review. Cambridge University press

Toda HY, Yamamoto T (1995) Statistical inference in vector autoregressions with possibly integrated processes. J Econ 66(1-2):225–250

Toumi S, Toumi H (2019) Asymmetric causality among renewable energy consumption, CO 2 emissions, and economic growth in KSA: evidence from a non-linear ARDL model. Environ Sci Pollut Res 26(16):16145–16156

Tutulmaz O (2015) Environmental Kuznets Curve time series application for turkey: why controversial results exist for similar models? Renew Sust Energ Rev 50:73–81

Usmani M, Kondal A, Wang J, Jutla A (2020) Environmental association of burning agricultural biomass in the Indus River basin. GeoHealth 4(11):e2020GH000281

World Bank (2020) World Development Indicator. https://www.worldbank.org/en/publication/wdr2019. Accessed 22 March 2020

Zhang XP, Cheng XM (2009) Energy consumption, carbon emissions, and economic growth in China. Ecol Econ 68(10):2706–2712

Zivot E, Andrews DWK (2002) Further evidence on the great crash, the oil-price shock, and the unit-root hypothesis. J Bus Econ Stat 20(1):25–44

Zoundi Z (2017) CO2 emissions, renewable energy and the Environmental Kuznets Curve, a panel cointegration approach. Renew Sust Energ Rev 72:1067–1075
Acknowledgements
We would like to express our gratitude to the editor Inglesi-Lotz and two anonymous referees for their valuable comments, which significantly improved the paper. The authors also thankful to Nusrat Akber (Shri Mata Vaishno Devi University) for her  constructive comments on the earlier draft of this paper. A previous version of this article was also presented at the Rajagiri Business School Kerala, India. The author would like to thank the conference participants for their comments, especially Dr. Aviral Kumar Tiwar and Dr. Anoop Sasikumar. However, the usual disclaimer applies.
Ethics declarations
Ethics approval and consent to participate
This study follows all ethical practices during writing. Consent to participate is not applicable.
Consent for publication
Not applicable.
Competing interests
The authors declare no competing interests.
Additional information
Publisher's note
Springer Nature remains neutral with regard to jurisdictional claims in published maps and institutional affiliations.
Responsible Editor: Roula Inglesi-Lotz
About this article
Cite this article
Mujtaba, A., Jena, P.K. Analyzing asymmetric impact of economic growth, energy use, FDI inflows, and oil prices on CO2 emissions through NARDL approach. Environ Sci Pollut Res (2021). https://doi.org/10.1007/s11356-021-12660-z
Received:

Accepted:

Published:
Keywords
CO2 emissions

Economic growth

Oil prices

Asymmetries

NARDL
JEL classification