Abstract
A facile, feasible, and green synthesis via an electrochemical exfoliation process was applied to synthesize nitrogen-doped MgO/graphene nanocomposite (N-MgO/G). The N-MgO/G nanocomposite was characterized by several analytical techniques including X-ray photoelectron spectroscopy, X-ray powder diffraction, transmission electron microscopy, field emission scanning electron microscopy, energy-dispersive X-ray spectroscopy, selected area electron diffraction, and elemental mapping analysis. N-MgO/G nanocomposite was then applied to adsorb lead metal ions (Pb2+) from aqueous solutions. The N-MgO/G nanocomposite demonstrated a remarkably high Langmuir maximum adsorption capacity (294.12 mg/g) for Pb2+ ions under the optimum experimental conditions at a pH of 5.13, time of 35 min, dose of 0.025 g, the concentration of 400 mg/L, and a temperature of 36 °C. Adsorption kinetics results fitted with a pseudo-second-order model and a thermodynamic study showed that Pb2+ adsorption is an endothermic process. The practical application of N-MgO/G was also investigated to test its applicability in real water samples collected from different sources such as deionized water, tap water, wastewater, and river water.
Access options
Buy single article
Instant access to the full article PDF.
US$ 39.95
Tax calculation will be finalised during checkout.
Subscribe to journal
Immediate online access to all issues from 2019. Subscription will auto renew annually.
US$ 79
Tax calculation will be finalised during checkout.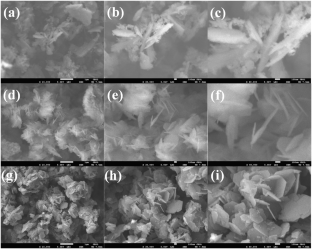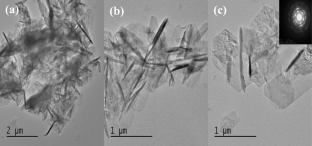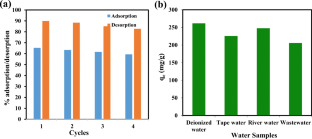 Acknowledgment
The authors extend their appreciation to the DSR at Majmaah University.
Funding
The authors extend their appreciation to the Deanship of Scientific Research (DSR) at Majmaah University for funding this work under project No (RGP-2019-14).
Ethics declarations
Ethics approval and consent to participate
Not Applicable
Consent for publication
Not Applicable
Availability of data and materials
The datasets used and/or analyzed during the current study are available from the corresponding author on reasonable request.
Competing interests
The authors declare that they have no known competing financial interests or personal relationships that could have appeared to influence the work reported in this paper.
Additional information
Publisher's note
Springer Nature remains neutral with regard to jurisdictional claims in published maps and institutional affiliations.
Responsible Editor: Santiago V. Luis
Supplementary Information
About this article
Cite this article
Husein, D.Z., Uddin, M.K., Ansari, M.O. et al. Green synthesis, characterization, application and functionality of nitrogen-doped MgO/graphene nanocomposite. Environ Sci Pollut Res (2021). https://doi.org/10.1007/s11356-021-12628-z
Received:

Accepted:

Published:
Keywords
Synthesis

Exfoliation process

Graphene

Characterization

Adsorption

Applicability