Abstract
A new Pseudomonas putida strain (AQ8) was isolated from a decommissioned oil refinery's soil in Italy and characterized for its ability to degrade BTEX. The draft genome of the new strain was sequenced and annotated for genes that encode enzymes putatively involved in BTEX degradation and quorum sensing. The strain was transformed with a plasmid expressing lactonase, which cleaves the autoinducer quorum sensing signal molecule, the acyl-homoserine lactone, to obtain a quorum sensing minus strain. P. putida AQ8 depleted the 40% on average of all the components of the initial BTEX concentration in 36 h. The quorum sensing minus strain, in the same time interval, depleted only the 10% of the initial BTEX concentration. The role of quorum sensing in regulating the expression of the annotated benzene/toluene dioxygenase gene (benzA) and biphenyl/toluene/benzene dioxygenase (bphA) genes, which are involved in BTEX degradation, was studied by quantitative RT-real-time quantitative (q)PCR analysis. The qPCR data showed decreased levels of expression of the benzA and bphA genes in the quorum sensing minus strain. Our results showed, for the first time, quorum sensing modulation of the level of transcription of dioxygenase genes in the upper BTEX oxidation pathway.
This is a preview of subscription content, log in to check access.
Access options
Buy single article
Instant access to the full article PDF.
US$ 39.95
Price includes VAT for USA
Subscribe to journal
Immediate online access to all issues from 2019. Subscription will auto renew annually.
US$ 99
This is the net price. Taxes to be calculated in checkout.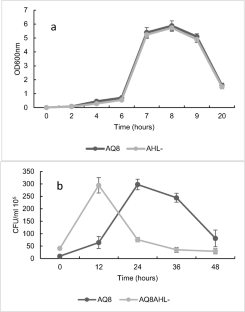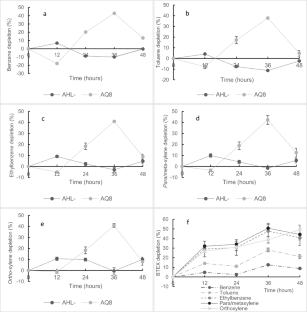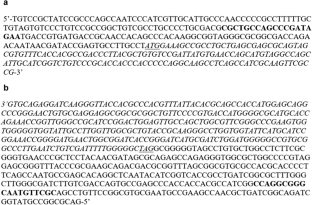 Abbreviations
rRNA:

Ribosomal DNA

X-gal:

5-bromo-4-chloro-3-indolyl-β-D-galactopyranoside

DMSO:

Dimethyl sulfoxide
References
Altschul SF, Madden TL, Schäffer AA, Zhang J, Zhang Z, Miller W, Lipman, DJ (1997) Gapped BLAST and PSI-BLAST: a new generation of protein database search programs. Nucleic acids Res 25(17):3389–3402

Andreoni V, Gianfreda L (2007) Bioremediation and monitoring of aromatic-polluted habitats. Appl Microbiol Biotechnol 76:287–308

Becarelli S, Chicca I, Siracusa G, La China S, Gentini A, Lorenzi R, Munz G, Petroni G, Levin DB, Di Gregorio S (2019) Hydrocarbonoclastic Ascomycetes to enhance co-composting of total petroleum hydrocarbon (TPH) contaminated dredged sediments and lignocellulosic matrices. New Biotechnol 50:27–36

Bowlen GF, Kosson DS (1995) In situ processes for bioremediation of BTEX and petroleum fuel products. In: Young LY, Cerniglia CE (eds) Microbial transformations and degradation of toxic organic chemicals. Wiley-Liss, Inc., New York, pp 515–542

Canul-Chan M, Chable-Naal J, Rojas-Herrera R, Zepeda A (2017) Hydrocarbon degradation capacity and population dynamics of a microbial consortium obtained using a sequencing batch reactor in the presence of molasses. Biotechnol Bioprocess Eng 22(2):170–177

Chavez JAM, Martinez JAA, Haskins WE, Askar KA, Saldana HAB (2017) Gene expression during BTEX biodegradation by a microbial consortium acclimatized to unleaded gasoline and a Pseudomonas putida strain (HM346961) isolated from it. Pol J Microbiol 66:189–199

Di Gregorio S, Gentini A, Siracusa G, Becarelli S, Azaizeh H, Lorenzi R (2014) Phytomediated biostimulation of the autochthonous acceleration of the depletionof polycyclic aromatic hydrcarbons in contaminated sediments. BioMed Res Int:891630

Di Gregorio S, Giorgetti L, Ruffini Castiglione M, Mariotti L, Lorenzi R (2015) Phytoremediation for improving the quality of effluents from a conventional tannery wastewater treatment plant. Int J Environ Sci Technol 12:1387–1400

Di Gregorio S, Siracusa G, Becarelli S, Mariotti L, Gentini A, Lorenzi R (2016) Isolation and characterization of a hydrocarbonoclastic bacterial enrichment from total petroleum hydrocarbon contaminated sediments: potential candidates for bioaugmentation in bio-based processes. Environ Sci Pollut Res Int 23(11):10587–10594

Durmusoglu E, Taspinar F, Karademir A (2010) Health risk assessment of BTEX emissions in the landfill environment. J Hazard Mater 176:870–877

El-Naas MH, Acio JA, El Telib AE (2014) Aerobic biodegradation of BTEX: Progresses and Prospects. J Environ Chem Eng 2(2):1104–1122

European Environment Agency: www.eea.europa.eu (2012)

Farhadian M, Vachelard C, Duchez D, Larroche C (2008) In situ bioremediation of monoaromatic pollutants in groundwater: a review. Bioresour Technol 99:5296–5308

Finan TM, Kunkel B, De Vos GF, Signer ER (1986) Second symbiotic megaplasmid in Rhizobium meliloti carrying exopolysaccharide and thiamine synthesis genes. J Bacteriol 167:66–72

Fristensky B (2007) BIRCH: a user-oriented, locally-customizable, bioinformatics system. BMC Bioinformatics 8(1):54

Fuqua C (2006) The QscR quorum-sensing regulon of Pseudomonas aeruginosa: an orphan claims its identity. J Bacteriol Res 188(9):3169–3171

Horemans B, Worobiec A, Buczynska A, Van Meel K, Van Grieken R (2008) Airborne particulate matter and BTEX in office environments[J]. J Environ Monit 10:867–876

Horinouchi S (1999) Butyrolactones that control secondary metabolism and cell differentiation in Streptomyces. In: Dunny GM, Winans SC (eds) Cell-cell signaling in Bacteria. ASM, Washington, pp 193–207

Huang Y, Zeng Y, Yu Z, Zhang J, Feng H, Lin X (2003) In silico and experimental methods revealed highly diverse bacteria with quorum sensing and aromatics biodegradation systems – a potential broad application on bioremediation. Bioresour Technol 148:311–316

Imperato V, Portillo-Estrada M, McAmmond BM, Douwen Y, Van Hamme JD, Gawronski SW, Thijs S (2019) Genomic diversity of two hydrocarbon-degrading and plant growth-promoting pseudomonas species isolated from the oil field of Bóbrka (Poland). Genes 10(6):443

Irwin REA (1997) Fuel oil number 2 – heating oil entry. In: Irwin RJ (ed) Environmental contaminants encyclopedia. Fort Collins, National Park Service, pp 805–825

Jahromi H, Fazaelipoor MH, Ayatollahi Sh, Niazi A (2014) Asphaltenes biodegradation under shaking and static conditions. Fuel 117:230–235

Jindrova E, Chocova M, Demnerova K, Brenner V (2002) Bacterial aerobic degradation of benzene, toluene, ethylbenzene and xylene. Folia Microbiol 47:83–93

Jo MS, Rene ER, Kim SH, Park HS (2008) An analysis of synergistic and antagonistic behavior during BTEX removal in batch system using response surface methodology. J Hazard Mater 152(3):1276–1284

Kawaguchi T, Chen YP, Norman RS, Decho AW (2008) Rapid screening of quorum-sensing signal N-acyl homoserine lactones by an in vitro cell-free assay. Appl Environ Microbiol 74(12):3667–3671

Liu Y, Shao M, Fu L, Lu S, Zeng L, Tang D (2008a) Source profiles of volatile organic compounds (VOCs) measured in China: part I[J]. Atmos Environ 42:6247–6260

Liu Y, Shao M, Lu S, Lu S, Zeng L, Tang D (2008b) Source apportionment of ambient volatile organic compounds in the Pearl River Delta, China: part II[J]. Atmos Environ 42:6261–6274

Liu Y, Shao M, Lu S, Lu S, Zeng L, Tang D (2008c) Volatile organic compound (VOC) measurements in the Pearl River Delta (PRD) region, China[J]. Atmos Chem Phys 8:1531–1545

Livak KJ, Schmittgen TD (2001) Analysis of relative gene expression data using real-time quantitative PCR and the 2− ΔΔCT method. Methods 25(4):402–408

Mackay D, Callcott D (1998) Partitioning and physical chemical properties of PAHs. In: Neilson AH (ed) The handbook of environmental chemistry. Springer-Verlag, Berlin, pp 325–346

Mangwani N, Dash HR, Chauhan A, Das S (2012) Bacterial quorum sensing: functional features and potential applications in biotechnology. J Mol Microb Biotech 22(4):215–227

Mangwani N, Kumari S, Das S (2015) Involvement of quorum sensing genes in biofilm development and degradation of polycyclic aromatic hydrocarbons by a marine bacterium Pseudomonas aeruginosa N6P6. Appl Microbiol Biotechnol 99(23):10283–10297

Marston CP, Pereira C, Ferguson J, Fischer K, Hedstrom O, Dashwood WM (2001) Effect of a complex environmental mixture from coal tar containing polycyclic aromatic hydrocarbons (PAH) on the tumor initiation, PAH-DNA binding and metabolic activation of carcinogenic PAH in mouse epidermis. Carcinogenesis 22:1077–1086

Mohammad BT, Veiga MC, Kennes C (2007) Mesophilic and thermophilic biotreatment of BTEX-polluted air in reactors. Biotechnol Bioeng 97:1423–1438

Morehead NR, Eadie BJ, Lake B, Landrum PD, Berner D (1986) The sorption of PAH onto dissolved organic matter in Lake Michigan waters. Chemosphere 15:403–412

Mukherjee AK, Bordoloi NK (2012) Biodegradation of benzene, toluene, and xylene (BTX) in liquid culture and in soil by Bacillus subtilis and Pseudomonas aeruginosa strains and a formulated bacterial consortium. Environ Sci Pollut Res 19:3380–3388

Reimmann C, Ginet N, Michel L, Keel C, Michaux P, Krishnapillai V, Zala M, Heurlier K, Triandafillu K, Harms H, Défago G, Haas D (2002) Genetically programmed autoinducer destruction reduces virulence gene expression and swarming motility in Pseudomonas aeruginosa PAO1 The GenBank accession number for the aiiA nucleotide sequence is AF397400. The GenBank accession numbers for the nucleotide sequences of the 16S rRNA genes of strains A23 and A24 are AF397398 and AF397399. Microbiology 148(4):923–932

Ruffini Castiglione M, Giorgetti L, Becarelli S, Siracusa G, Lorenzi R (2016) Polycyclic aromatic hydrocarbon-contaminated soils: bioaugmentation of autochthonous bacteria and toxicological assessment of the bioremediation process by means of Vicia faba L. Environ Sci Pollut Res 23:7930–7941

Selin C, Fernando WGD, de Kievit T (2012) The PhzI/PhzR quorum-sensing system is required for pyrrolnitrin and phenazine production, and exhibits cross-regulation with RpoS in Pseudomonas chlororaphis PA23. Microbiology 158:896–907

Smalla K, Sobecky PA (2002) The prevalence and diversity of mobile genetic elements in bacterial communities of different environmental habitats: insights gained from different methodological approaches. FEMS Microbiol Ecol 42:165–175

Watson WT, Minogue TD, Val DL, Von Bodman SB, Churchill MEA (2002) Structural basis and specificity of acyl-homoserine lactone signal production in bacterial quorum sensing. Mol Cell 9:685–694

Wei ZH, Bai L, Deng Z, Zhong JJ (2011) Enhanced production of validamycin a by H2O2-induced reactive oxygen species in fermentation of Streptomyces hygroscopicus 5008. Bioresour Technol 102(2):1783–1787

Xue W, Warshawsky D (2005) Metabolic activation of polycyclic and heterocyclic aromatic hydrocarbons and DNA damage:a review. Toxicol Appl Pharmacol 206:73–93

Yong YC, Zhong JJ (2013) Regulation of aromatics biodegradation by rhl quorum sensing system through induction of catechol meta-cleavage pathway. Bioresour Technol 136:761–765

You Y, Shim J, Cho CH, Ryu MH, Shea P, Kamala-Kannan S, Chae JC, Oh BT (2013) Biodegradation of BTEX mixture by Pseudomonas putida YNS1 isolated from oil-contaminated soil. J Basic Microbiol 53:469–475
Funding
This manuscript presents research results derived from the Bioresnova project 135/11, co-financed by Fondazione Pisa and the Department of Biology, University of Pisa. The research was supported, in part, by a Natural Sciences and Engineering Research Council of Canada (NSERC) Discovery grant (RGPIN-04945-2017) held by DBL. SB was supported by the Department of Biology and BD Biodigressioni srl Pisa, Italy. IC was a visiting PhD student in the Department of Biosystems Engineering at the University of Manitoba, Canada, supported by Discovery grant (RGPIN-04945-2017) held by DBL.
Additional information
Publisher's note
Springer Nature remains neutral with regard to jurisdictional claims in published maps and institutional affiliations.
Responsible Editor: Gerald Thouand
About this article
Cite this article
Chicca, I., Becarelli, S., Dartiahl, C. et al. Degradation of BTEX mixture by a new Pseudomonas putida strain: role of the quorum sensing in the modulation of the upper BTEX oxidative pathway. Environ Sci Pollut Res (2020). https://doi.org/10.1007/s11356-020-09650-y
Received:

Accepted:

Published:
Keywords
Pseudomonas putida

BTEX

Quorum sensing

Biodegradation

Acyl-homoserine lactone

bphA
benzA