Abstract
High temperature melting treatment and cement solidification are technologies currently used to reduce the leaching of heavy metals in municipal solid waste incinerator (MSWI) fly ash. In this paper, to ascertain the feasibility of melting MSWI fly ash with blast furnace (BF) slag, ultra-risk MSWI(U-MSWI) fly ash having high heavy metal (Zn, Pb, Cu, and Cr) contents were blended with BF slag, then melted and quenched into water to prepare reconstructed slag. The melting and solidification behaviors, phase composition and microstructure, and heavy metal leachability of reconstructed slag were studied. In addition, to study the further solidification and utilization of reconstructed slag in cement, the compressive strength and leaching concentration of cement composites with reconstructed slag were also investigated. The results indicate that the presence of heavy metals in the U-MSWI fly ash had a little influence on the microstructure and phase composition of reconstructed slag. The leaching concentration of heavy metals in the reconstructed slag increased with the increasing of U-MSWI fly ash content, and when the content of U-MSWI fly ash was less than 50 wt%, the reconstructed slag could meet the environmental requirements. The reconstructed slag further solidified by cement could be applied to landfill and construction materials. The technology of melting reconstruction treatment with cement solidification was a technical-economical choice for the industrial treatment of U-MSWI fly ash.
This is a preview of subscription content, log in to check access.
Access options
Buy single article
Instant access to the full article PDF.
US$ 39.95
Price includes VAT for USA
Subscribe to journal
Immediate online access to all issues from 2019. Subscription will auto renew annually.
US$ 99
This is the net price. Taxes to be calculated in checkout.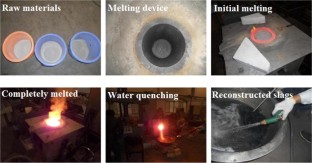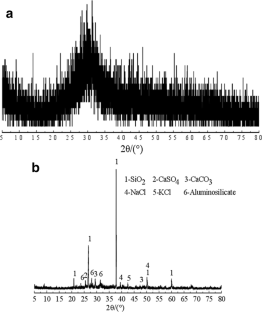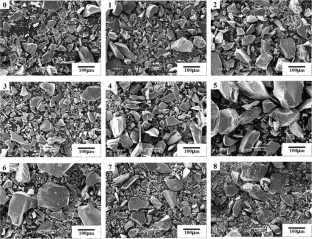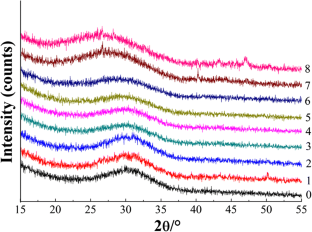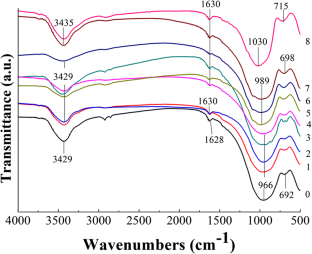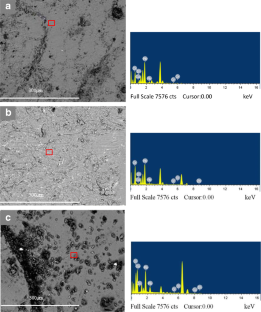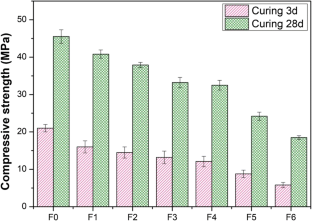 References
Alhadj-Mallah M-M, Huang Q, Cai X, Chi Y, Yan J (2015) Vitrification of municipal solid waste incineration fly ash using biomass ash as additives. Environ Technol 36(5):654–660

Aubert JE, Husson B, Sarramone N (2007) Utilization of municipal solid waste incineration (MSWI) fly ash in blended cement. Part 2: mechanical strength of mortars and environmental impact. J Hazard Mater 146(1-2):12–19

Bie R, Chen P, Song X, Ji X (2016) Characteristics of municipal solid waste incineration fly ash with cement solidification treatment. J Energy Inst 89:704–712

Chan CCY, Kirk DW, Marsh H (2000) The behaviour of Al in MSW incinerator fly ash during thermal treatment. J Hazard Mater 76(1):103–111

Chen ZL, Lu SY, Tang MH, Ding JM, Buekens A, Yang J, Qiu QL, Yan JH (2019) Mechanical activation of fly ash from MSWI for utilization in cementitious materials. Waste Manag 88:182–190

Chris CY, Donald WK (1999) Behavior of metals under the conditions of roasting MSW incinerator fly ash with chlorinating agents. J Hazard Mater B64(1):75–89

Funari V, Mäkinen J, Salminen J, Braga R, Dinelli E, Revitzer H (2017) Metal removal from municipal solid waste incineration fly ash: a comparison between chemical leaching and bioleaching. Waste Manag 60:397–406

Garcia-Lodeiro I, Carcelen-Taboada V, Fernández-Jiménez A, Palomo A (2016) Manufacture of hybrid cements with fly ash and bottom ash from a municipal solid waste incinerator. Constr Build Mater 105:218–226

Guo X, Hu W, Shi H (2014) Microstructure and self-solidification/stabilization (S/S) of heavy metals of nano-modified CFA–MSWIFA composite geopolymers. Constr Build Mater 56:81–86

He X, Hou H, Zhang D (2006) Study on cement solidification of municipal solid waste incineration fly ash. Environ Poll Control 28:425–428

Hong KJ, Tokunaga S, Kajiuchi T (2000) Extraction of heavy metals from MSWI incinerator fly ashes by chelating agents. J Hazard Mater 75(1):57–73

Huber F, Herzel H, Adam C, Mallow O, Blasenbauer D, Fellner J (2018b) Combined disc pelletisation and thermal treatment ofMSWI fly ash. Waste Manag 73:381–391

Huber F, Laner D, Fellner J (2018a) Comparative life cycle assessment of MSWI fly ash treatment and disposal. Waste Manag 73:392–403

Jiang Y, Xi B, Li X, Zhang L, Wei Z (2009) Effect of water-extraction on characteristics of melting and solidification of fly ash from municipal solid waste incinerator. J Hazard Mater 161:871–877

Lederer J, Trinkel V, Fellner J (2017) Wide-scale utilization of MSWI fly ashes in cement production and its impact on average heavy metal contents in cements: the case of Austria. Waste Manag 60:247–258

Li RD, Nie YF, Wang L et al (2004) Heavy metal migration during vitrifciation of municipal solid waste incinerator fly ash. J Tsinghua Univ (Sci and Technol) 44(9):1180–1183

Lin KL, Lin DF (2006) Hydration characteristics of municipal solid waste incinerator bottom ash slag as a pozzolanic material for use in cement. Cem Concr Compos 28(9):817–823

Loginova E, Proskurnin M, HJH B (2019) Municipal solid waste incineration (MSWI) fly ash composition analysis: a case study of combined chelatant-based washing treatment efficiency. J Environ Manag 235:480–488

Luo H, Cheng Y, He D, Yang E (2019) Review of leaching behavior of municipal solid waste incineration (MSWI) ash. Sci Total Environ 668:90–103

Malviya R, Chaudhary R (2006) Factors affecting hazardous waste solidification/stabilization: a review. J Hazard Mater 137(1):267–276

Mangialardi T, Paolini AE, Polettini A, Sirini P (1999) Optimization of the solidification/stabilization process of MSW fly ash in cementitious matrices. J Hazard Mater 70:53–70

MEE, 2016. National Catalogue of Hazardous Waste, Ministry of Ecology and Environment of the People's Republich of China

National Environmental Protection Agency (2007) GB5085.3-2007, Identification standard of hazardous waste: identification of leaching toxicity. Standards Press of China, Beijing

Ni G, Zhao P, Jiang Y, Meng Y (2012) Vitrification of MSWI fly ash by thermal plasma melting and fate of heavy metals. Plasma Sci Technol 14(9):813–818

Nowak B, Sandra FR, Aschenbrenner P, Rechberger H, Winter F (2012) Heavy metal removal from msw fly ash by means of chlorination and thermal treatment: influence of the chloride type. Chem Eng J 179(1):178–185

Pedersen AJ, Ottosen LM, Villumsen A (2005) Electrodialytic removal of heavy metals from municipal solid waste incineration fly ash using ammonium citrate as assisting agent. J Hazard Mater 122(1):103–109

Phua Z, Giannis A, Dong Z, Lisak G, Ng W (2019) Characteristics of incineration ash for sustainable treatment and reutilization. Environ Sci Pollut Res 26:16974–16997

Shi D, Hu C, Zhang J, Li P, Zhang C, Wang X, Ma H (2017a) Siliconaluminum additives assisted hydrothermal process for stabilization of heavy metals in fly ash from MSW incineration. Fuel Process Technol 165:44–53

Shi D, Zhang J, Zhang C, Hu C, Li P (2017b) Seed-induced hydrothermal synthesis of tobermorite from municipal solid waste incinerator fly ash. J Residuals Sci Technol 14(S1):11–19

Sun Y, Zheng J, Zou L, Liu Q, Zhu P, Qian G (2011) Reducing volatilization of heavy metals in phosphate-pretreated municipal solid waste incineration fly ash by forming pyromorphite-like minerals. Waste Manag 31:325–330

Todorovic J, Ecke H (2006) Demobilisation of critical contaminants in four typical waste-to-energy ashes by carbonation. Waste Manag 26(4):430–441

US Environmental Protection Agency (1986) Method 1311 SW-846. The method for evaluation solid waste, physical/ chemical methods. Governmental Printing Office, Washington

Wang L, He Z, Zhang B, Cai XH (2011) Polymerization mechanism of C-S-H: identified by FTIR and NMR. J Build Mater 14(4):447–451

Wang Q, Yang J, Wang Q, Wu T (2009) Effects of water-washing pretreatment on bioleaching of heavy metals from municipal solid waste incinerator fly ash. J Hazard Mater 162(2):812–818

Wey MY, Liu KY, Tsai TH, Chou JT (2006) Thermal treatment of the fly ash from municipal solid waste incinerator with rotary kiln. J Hazard Mater 137(2):981–989

Xie HQ, Li RQ, Wang ZY, Yao X, Yu QB (2019) Hydrogen production of bio-oil steam reforming combining heat recovery of blast furnace slag: thermodynamic analysis. Int J Hydrog Energy 44:25514–25523

Xin LJ, Huan YJ, Qi JY, Jiang NM (2004) Characteristic analysis of heavy metals in MSWI fly ash. J Zhejiang Univ 38(4):490–494 (in Chinese)

Yang Z, Ji R, Liu L, Wang X, Zhang Z (2018) Recycling of municipal solid waste incineration by-product for cement composites preparation. Constr Build Mater 162:794–801

Youcai Z, Lijie S, Guojian L (2002) Chemical stabilization of MSW incinerator fly ashes. J Hazard Mater 95(1):47–63

Yuan RZ (1996) Glue material science. Wuhan University of Technology, Wuhan

Zhan X, Wang L, Hu C, Gong J, Xu T, Li J, Yang L, Bai J, Zhong S (2018) Co-disposal of MSWI fly ash and electrolytic manganese residue based on geopolymeric system. Waste Manag 82:62–70
Funding
The financial supports provided by the National Natural Science Foundation of China (No.51202222) and the Open Project Foundation of State Key Laboratory of Solid Waste Reuse for Building Materials (No.SWR-2013-002) are gratefully acknowledged.
Additional information
Publisher's note
Springer Nature remains neutral with regard to jurisdictional claims in published maps and institutional affiliations.
Responsible Editor: Ta Yeong Wu
About this article
Cite this article
Luo, Z., Chen, L., Zhang, M. et al. Analysis of melting reconstruction treatment and cement solidification on ultra-risk municipal solid waste incinerator fly ash–blast furnace slag mixtures. Environ Sci Pollut Res (2020). https://doi.org/10.1007/s11356-020-09395-8
Received:

Accepted:

Published:
Keywords
Heavy metals

Reconstructed slag

Utilization

Leaching concentration

Landfill and construction materials

Industrial treatment