Abstract
The presence of endocrine disrupting compounds in water receptor bodies, such as drugs, currently has in scientific field a great focus of studies focused on advanced water treatment techniques that enable the decontamination of water sources and public supply. In this context, this study focused on the characterization and evaluation of photocatalytic activity of catalysts calcined and uncalcined synthesized TiO2 and the commercial sol-gel route from caffeine degradation. The photocatalysts were characterized by N2 physisorption, X-ray diffraction, scanning electron microscopy (SEM/EDS), photoacoustic spectroscopy, and infrared spectroscopy (FTIR). They seek to evaluate the main textural, structural, chemical, and morphological differences that the method of synthesis can promote in obtaining a titanium oxide-based catalyst. Thus, the results of this study demonstrate that the synthesis method significantly influences the activity of the materials and that calcined TiO2 catalyst prepared using the sol-gel method has promising photocatalytic capabilities for the elimination of drugs such as caffeine when present in wastewater.
This is a preview of subscription content, log in to check access.
Access options
Buy single article
Instant access to the full article PDF.
US$ 39.95
Price includes VAT for USA
Subscribe to journal
Immediate online access to all issues from 2019. Subscription will auto renew annually.
US$ 99
This is the net price. Taxes to be calculated in checkout.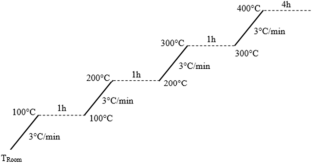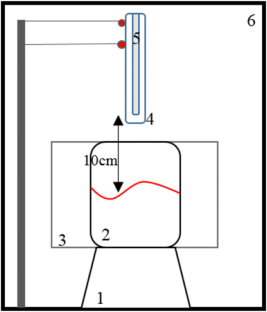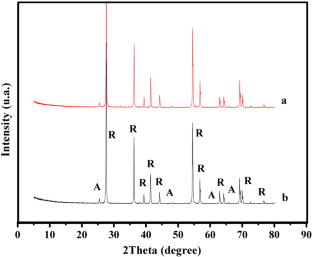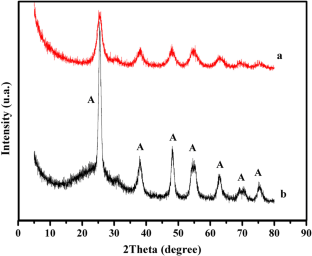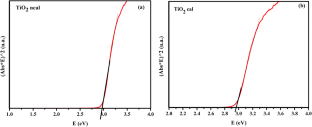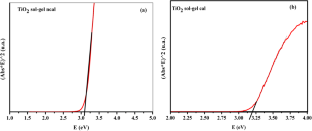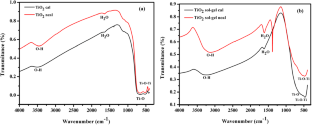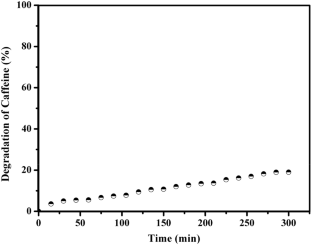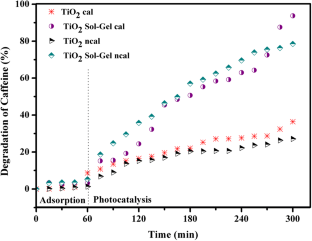 References
Al-Johani MS, Al-zaghayer YS, Al-Mayman SI (2015) TiO2/ZnO photocatalytic activity for hydrogen production. Int Sci J Environ Sci 4:1–8

Almeida LN, Lenzi G, Pietrobelli JMT, Santos OA (2019) Caffeine degradation using ZnO and Ag/ZnO under UV and solar radiation. Desalin Water Treat 153:85–94. https://doi.org/10.5004/dwt.2019.24045

Alves GC, Costa PA, Ferrari-Lima AM, Machado NRCF, Santana VS, Marques RG (2013) Efeito da temperatura de calcinação na atividade fotocatalítica do TiO2 na degradação do fenol. Rev Eng Química e Tecnol 5:54–63

Ananpattarachai J, Kajitvichyanukul P, Seraphin S (2009) Visible light absorption ability and photocatalytic oxidation activity of various interstitial N-doped TiO2 prepared from different nitrogen dopants. J Hazard Mater 168:253–261. https://doi.org/10.1016/j.jhazmat.2009.02.036

Araña J, González OD, Miranda MS, Doña JMR, Herrera JAM, Pérez JP (2001) Photocatalytic degradation of formic acid using Fe/TiO2 catalysts: the role of Fe3+/Fe2+ ions in the degradation mechanism. Appl Catal B Environ 32:49–61. https://doi.org/10.1016/S0926-3373(00)00289-7

Arfanis MK, Adamou P, Moustakas NG et al (2017) Photocatalytic degradation of salicylic acid and caffeine emerging contaminants using titania nanotubes. Chem Eng J 310:525–536

Battaglin WA, Bradley PM, Iwanowicz L, Journey CA, Walsh HL, Blazer VS (2018) Pharmaceuticals, hormones, pesticides, and other bioactive contaminants in water, sediment, and tissue from Rocky Mountain National Park, 2012–2013. Sci Total Environ 643:651–673. https://doi.org/10.1016/j.scitotenv.2018.06.150

Beltrame KK, Cazetta AL, Souza PS et al (2018) Adsorption of caffeine on mesoporous activated carbon fibers prepared from pineapple plant leaves. Ecotoxicol Environ Saf 147:64–71

Beninca C (2012) Degradação do corante alimentício Ponceau 4R e tratamento de efluente de uma indústria de alimentos utilizando processos oxidativos avançados. Universidade Federal do Paraná, Curitiba

Bouzoura MB, Battie Y, Naciri AE, Araiedh F, Ducos F, Chaoui N (2019) N2+ ion bombardment effect on the band gap of anatase TiO2 ultrathin films. Opt Mater (Amst) 88:282–288. https://doi.org/10.1016/j.optmat.2018.11.045

Colmenares JC, Aramendía MA, Marinas A, Marinas JM, Urbano FJ (2006) Synthesis, characterization and photocatalytic activity of different metal-doped titania systems. Appl Catal A Gen 306:120–127. https://doi.org/10.1016/j.apcata.2006.03.046

Colpini LMS, Alves HJ, dos Santos OAA, Costa CMM (2008) Discoloration and degradation of textile dye aqueous solutions with titanium oxide catalysts obtained by the sol-gel method. Dyes Pigments 76:525–529. https://doi.org/10.1016/j.dyepig.2006.10.014

Daneshvar N, Salari D, Khataee AR (2004) Photocatalytic degradation of azo dye acid red 14 in water on ZnO as an alternative catalyst to TiO2. J Photochem Photobiol A Chem 162:317–322

Dolat D, Mozia S, Wróbela RJD, Moszy'nskia BO, Guskosc N, Morawskiaa AW (2015) Nitrogen-doped, metal-modified rutile titanium dioxide as photocatalysts for water remediation. Inst Appl Catal B Environ 162:310–318. https://doi.org/10.1016/j.apcatb.2014.07.001

Fouladi AA, Hassanzadeh-Tabrizi SA, Saffar-Teluri A (2018) Sol-gel synthesis and characterization of TiO2-CdO-Ag nanocomposite with superior photocatalytic efficiency. Ceram Int 44:4292–4297. https://doi.org/10.1016/j.ceramint.2017.12.016

Fujishima A, Zhang X, Tryk DA (2008) TiO2 photocatalysis and related surface phenomena. Surf Sci Rep 63:515–582. https://doi.org/10.1016/j.surfrep.2008.10.001

Gharagozlou M, Bayati R (2015) Photocatalytic characteristics of single phase Fe-doped anatase TiO2 nanoparticles sensitized with vitamin B12. Mater Res Bull 61:340–347. https://doi.org/10.1016/j.materresbull.2014.10.043

Gharagozlou M, Naghibi S (2016) Sensitization of ZnO nanoparticle by vitamin B12: investigation of microstructure, FTIR and optical properties. Mater Res Bull 84:71–78. https://doi.org/10.1016/j.materresbull.2016.07.029

Ghiselli G (2006) Avaliação da qualidade das águas destinadas ao abastecimento público na região de Campinas: ocorrência e determinação dos interferentes endócrinos e produtos farmacêuticos e de higiene pessoal. Universidade Estadual de Campinas, Campinas

Ghosh M, Manoli K, Shen X et al (2019) Solar photocatalytic degradation of caffeine with titanium dioxide and zinc oxide nanoparticles. J Photochem Photobiol A Chem 377:1–7. https://doi.org/10.1016/j.jphotochem.2019.03.029

Gomez MJ, Bueno MJM, Lacorte S, Fernandez-Alba AR, Aguera A (2007) Pilot survey monitoring pharmaceuticals and related compounds in a sewage treatment plant located on the Mediterranean coast. Chemosphere 66:993–1002. https://doi.org/10.1016/j.chemosphere.2006.07.051

Haider AJ, Anbari RHA, Kadhim GR, Salame CT (2017) Exploring potential environmental applications of TiO2 nanoparticles. Energy Procedia 119:332–345. https://doi.org/10.1016/j.egypro.2017.07.117

Heise C (2009) Opção ecológica para desbotar tecidos. Textília 1:30

Hung W, Chen Y, Chu H, Tseng T (2008) Synthesis and characterization of TiO2 and Fe/TiO2 nanoparticles and their performance for photocatalytic degradation of 1,2-dichloroethane. Appl Surf Sci 255:2205–2213. https://doi.org/10.1016/j.apsusc.2008.07.079

Ishiyama T, Nakagawa S, Wakamatsu T (2016) Growth of epitaxial silicon nanowires on a Si substrate by a metal-catalyst-free process. Sci Rep 6:1–8. https://doi.org/10.1038/srep30608

JCPDS–Joint Commite on Powder Diffraction Standars 1995 International Center of Diffraction Data, Pensilvânia, USA, (CDROM)

Jjemba PK (2006) Excretion and ecotoxicity of pharmaceutical and personal care products in the environment. Ecotoxicol Environ Saf 63:113–130. https://doi.org/10.1016/j.ecoenv.2004.11.011

Keerthana BGT, Solaiyammal T, Muniyappan S, Murugakoothan P (2018) Hydrothermal synthesis and characterization of TiO2 nanostructures prepared using different solvents. Mater Lett 220:20–23. https://doi.org/10.1016/j.matlet.2018.02.119

Kitture R, Koppiar SJ, Kaul-Ghanekar R, Kale SN (2011) Catalyst efficiency, photostability and reusability study of ZnO nanoparticles in visible light for dye degradation. J Phys Chem Solids 72:60–66. https://doi.org/10.1016/j.jpcs.2010.10.090

Kumar K, Chitkara M, Sandhu IS, Mehta D, Kumar S (2014) Photocatalytic, optical and magnetic properties of Fe-doped ZnO nanoparticles prepared by chemical route. J Alloys Compd 588:681–689. https://doi.org/10.1016/j.jallcom.2013.11.127

Larumbe S, Monge M, Gomez-Polo C (2015) Comparative study of N, Fe doped TiO2 photocatalysts. Appl Surf Sci 327:490–497. https://doi.org/10.1016/j.apsusc.2014.11.137

Lassoued MS, Lassoued A, Ammar S, Gadri A, Salah AB, García-Granda S (2018) Synthesis and characterization of co-doped nano-TiO2 through co-precipitation method for photocatalytic activity. J Mater Sci Mater Electron 29:8914–8922. https://doi.org/10.1007/s10854-018-8910-x

Lazaro S, Penteado RF, Techerani M, Berger D, Varela JA, Kubaski ET (2012) Energia de superfície para nanossuperfícies de TiO2 na direção (2001). Quim Nova 35:920–923. https://doi.org/10.1590/S0100-40422012000500011

Lenzi GG, Fávero CVB, Colpini LMS, Bernabe H, Baesso ML, Specchia S, Santos OAA (2011) Photocatalytic reduction of Hg(II) on TiO2 and Ag/TiO2 prepared by the sol-gel and impregnation methods. Desalination 270:241–247. https://doi.org/10.1016/j.desal.2010.11.051

Linley S, Liu Y, Ptacek CJ, Blowes DW, Gu FX (2014) Recyclable graphene oxide-supported titanium dioxide photocatalysts with tunable properties. Appl Mater Interfaces 6:4658–4668. https://doi.org/10.1021/am4039272

Lozano RP, García YAG, Tafalla DB, Albaladejo MF (2007) Cafeína: un nutriente, un fármaco, o una droga de abuso. Adicciones 19:225–238

Luna R, Solis C, Ortiz N, Galicia A, Sandoval F, Zermeño B, Moctezuma E (2018) Photocatalytic degradation of caffeine in a solar reactor system. Int J Chem React Eng 16:1–10. https://doi.org/10.1515/ijcre-2017-0126

Marques RRN, Sampaio MJ, Carrapiço PM, Silva CG, Morales-Torres S, Drazic G, Faria JL, Silva AMT (2013) Photocatalytic degradation of caffeine: developing solutions for emerging pollutants. Catal Today 209:108–115. https://doi.org/10.1016/j.cattod.2012.10.008

Mihalache V, Cernea M, Pasuk I (2017) Relationship between ferromagnetism and, structure and morphology in un-doped ZnO and Fe-doped ZnO powders prepares by hydrothermal route. Curr Apllied Phys 17:1127–1135

Moradi S, Aberoomand-Azar P, Raeis-Farshid S, Abedini-Khorrami S, Givianrad HM (2016) The effect of different molar ratios of ZnO on characterization and photocatalytic activity of TiO2/ZnO nanocomposite. J Saudi Chem Soc 20:373–378. https://doi.org/10.1016/j.jscs.2012.08.002

Napoleão DC, Zaidan LEMC, Salgado JBA et al (2015) Degradação do contaminante emergente paracetamol empregando processos oxidativos avançados. Gestão, Educ e Técnologia Ambient 19:725–734

Oliveira DFM, Batista PS, Muller PS, Velani V, França MD, Souza DR, Machado AEH (2012) Evaluating the effectivenes of photocatalysts based on titanium dioxide in the degradation of the dye Ponceau 4R. Dyes Pigments 92:563–572. https://doi.org/10.1016/j.dyepig.2011.06.007

Pandey A, Sangeeta N, Parameswaran B, Larroche C (2015) Pretreatment of biomass: processes and technologies, 1st edn. Elsevier, Amsterdam

Quesada HB, Baptista ATA, Cusioli LF, Seibert D, de Oliveira Bezerra C, Bergamasco R (2019) Surface water pollution by pharmaceuticals and an alternative of removal by low-cost adsorbents: a review. Chemosphere 222:766–780. https://doi.org/10.1016/j.chemosphere.2019.02.009

Reddy DHK, Ramana DKV, Seshiaiah K, Reddy AVR (2011) Biosorption of Ni (II) from aqueous phase by Moringa oleífera bark, a low cost biosorbent. Desalination 268:150–157. https://doi.org/10.1016/j.desal.2010.10.011

Sacco O, Vaiano V, Matarangolo M (2018) ZnO supported on zeolite pellets as efficient catalytic system for the removal of caffeine by adsorption and photocatalysis. Sep Purif Technol 193:303–310

Sadik WA, Nashed AW, Abdel-Ghaffar MED (2007) Photodecolourization of ponceau 4R by heterogeneous photocatalysis. J Photochem Photobiol A Chem 189:135–140. https://doi.org/10.1016/j.jphotochem.2007.01.025

Santacruz-Chaves JA, Oros-Ruiz S, Prado B, Zanella R (2015) Photocatalytic degradation of atrazine using TiO2 superficially modified with metallic nanoparticles. J Environ Chem Eng 3:3055–3061. https://doi.org/10.1016/j.jece.2015.04.025

Santos OAA (1999) Hidrogenação seletiva do ácido oléico em catalisadores de rutênio. Universidade Estadual de Campinas, Campinas

Thommes M, Kaneko K, Neimark VA et al (2015) Physisorption of gases, with special reference to the evaluation of surface area and pore size distribution (IUPAC technical report). Pure Appl Chem 87:1051–1069. https://doi.org/10.1515/pac-2014-1117

Tian J, Chen L, Dai J, Wang X, Yin Y, Wu P (2009) Preparation and characterization of TiO2, ZnO, and TiO2/ZnO nanofilms via sol–gel process. Ceram Int 35:2261–2270. https://doi.org/10.1016/j.ceramint.2008.12.010

Ullattil SG, Periyat P (2017) Sol-gel synthesis of titanium dioxide. Sol-Gel Mater Energy, Environ Electron Appl:271–283. https://doi.org/10.1007/978-3-319-50144-4_9

Yang L, Yu LE, Ray MB (2008) Degradation of paracetamol in aqueous solutions by TiO2 photocatalysis. Water Res 42:3480–3488. https://doi.org/10.1016/j.watres.2008.04.023

Zhao X, Qi L (2012) Rapid microwave-assisted synthesis of hierarchical ZnO hollow spheres and their application in Cr(VI) removal. Nanotechnology 23:1–7. https://doi.org/10.1088/0957-4484/23/23/235604
Additional information
Publisher's note
Springer Nature remains neutral with regard to jurisdictional claims in published maps and institutional affiliations.
Responsible editor: Suresh Pillai
About this article
Cite this article
Castilhos, S., de Souza, F.M., Colpini, L.M.S. et al. Assessment comparison of commercial TiO2 and TiO2 sol-gel on the degradation of caffeine using artificial radiation. Environ Sci Pollut Res 27, 22155–22168 (2020). https://doi.org/10.1007/s11356-020-07748-x
Received:

Accepted:

Published:

Issue Date:
Keywords
Characterization

Photodegradation

Titanium dioxide

Caffeine

Sol-gel