Abstract
Mobile ad hoc network is composed of wire free nodes that are moving in nature and they are configured to form a self-configured infrastructure less network. So, the energy consumed by every node is varied due to the movement of the nodes. Open Shortest Path First is the shortest path estimating routing scheme which is created more energy and more delay for data transmission when the link fails in the network. To overcome this difficulty, this paper proposed an efficient innovative hello based path recovery (HBPR) routing protocol for the shortest path calculation. During transmission, if the link fails in the network layer then the HBPR scheme creates the alternate path, thus it reduced the delay time and energy consumption. Subsequently, the novel simplified honey pot optimization (SHPO) is introduced to predict the harmful nodes within the network. This SHPO maintains the path stability and node security of the network also it will improve the quality of service parameters. The implementation of this research is done by MATLAB R2018b and the simulation results illustrate the performance of the proposed algorithm. This approach achieves better results in packet delivery ratio, delay, average energy consumption, and throughput compared to other existing approaches.
This is a preview of subscription content, log in to check access.
Access options
Buy single article
Instant access to the full article PDF.
US$ 39.95
Price includes VAT for USA
Subscribe to journal
Immediate online access to all issues from 2019. Subscription will auto renew annually.
US$ 199
This is the net price. Taxes to be calculated in checkout.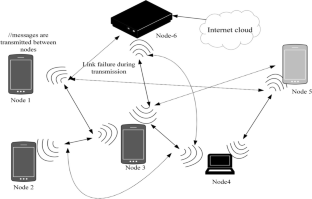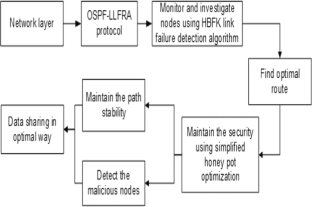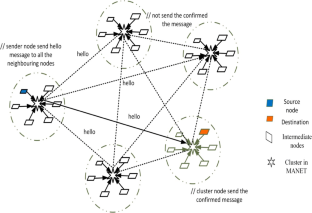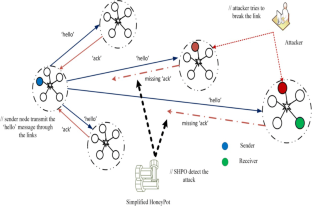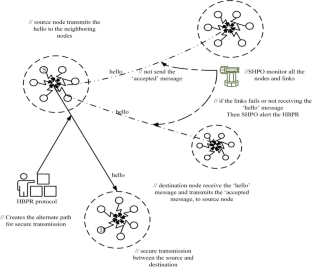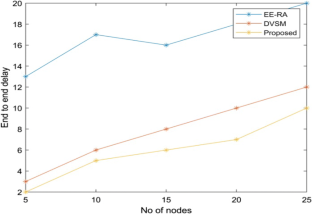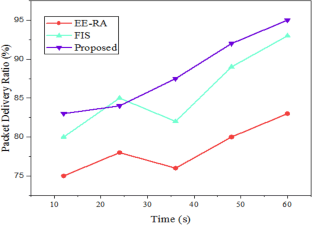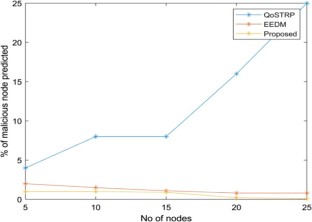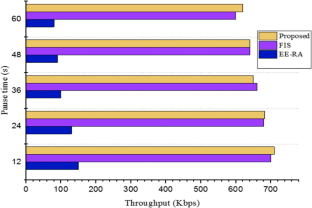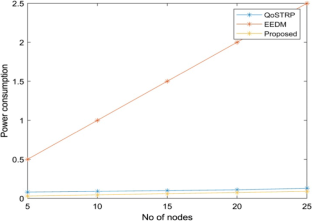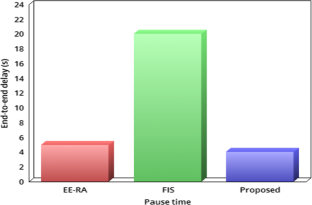 Ethics declarations
Conflict of interest
The authors declare that they have no potential conflict of interest.
Human and Animal Rights
All applicable institutional and/or national guidelines for the care and use of animals were followed.
Informed Consent
For this type of study formal consent is not required.
Additional information
Publisher's Note
Springer Nature remains neutral with regard to jurisdictional claims in published maps and institutional affiliations.
About this article
Cite this article
Kumar, S. Prediction of Node and Link Failures in Mobile Ad Hoc Network Using Hello Based Path Recovery Routing Protocol. Wireless Pers Commun (2020). https://doi.org/10.1007/s11277-020-07596-5
Keywords
Mobile ad-hoc network

Routing protocol

Path recovery

Link crash

Harmful nodes

Quality of service in MANET