Abstract
In this work, an antenna that consists of two connected radiating elements is presented. The antenna has three operating bands, namely 2.5 GHz band, 3.5 GHz band, and narrow or wide 5.5 GHz band. To get a narrow 5.5 GHz band, a band-reject filter that eliminates the higher part of the third operating band is used. Measurements show that the antenna gain is 3.1 dB at 2.5 GHz; meanwhile at 8 GHz it has a gain of 4.9 dB. Adding a metallic reflector, a maximum gain of 5.8 dB has been measured at 3.7 GHz.
This is a preview of subscription content, log in to check access.
Access options
Buy single article
Instant access to the full article PDF.
US$ 39.95
Price includes VAT for USA
Subscribe to journal
Immediate online access to all issues from 2019. Subscription will auto renew annually.
US$ 199
This is the net price. Taxes to be calculated in checkout.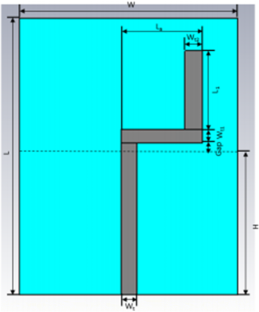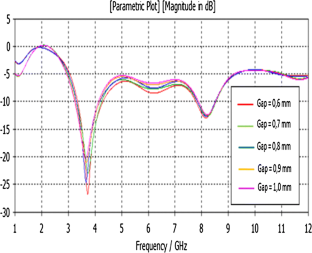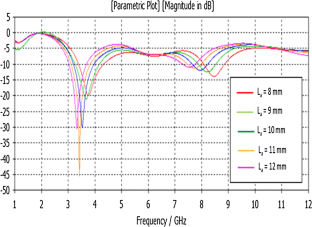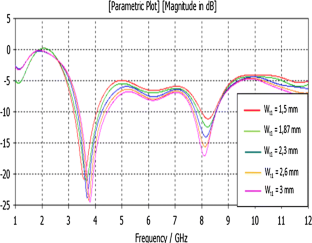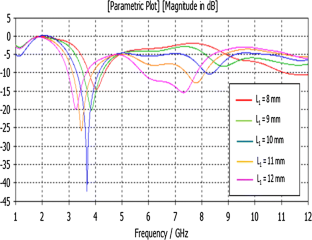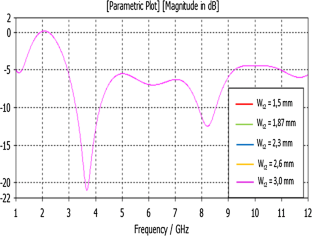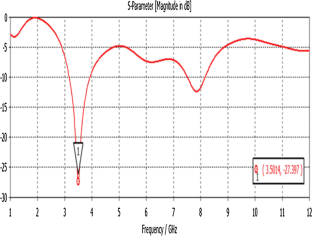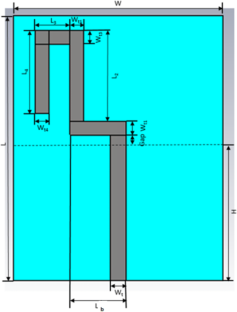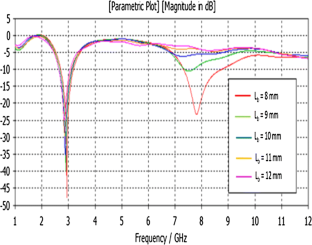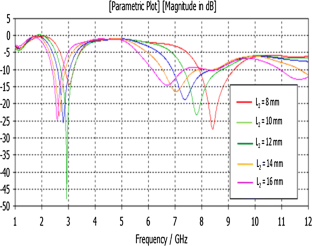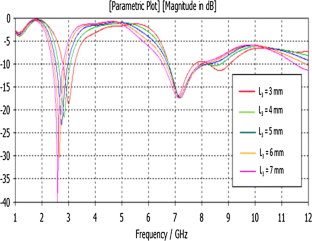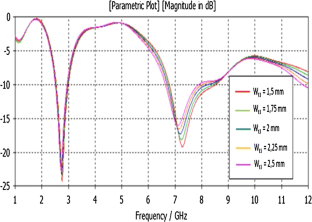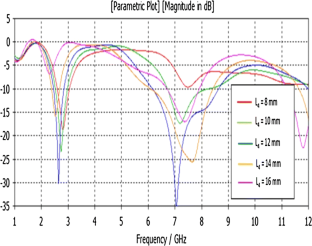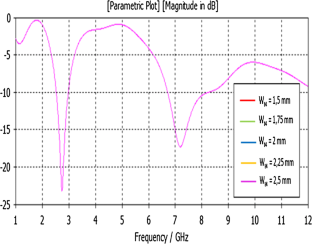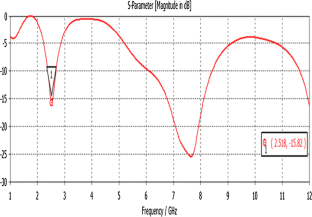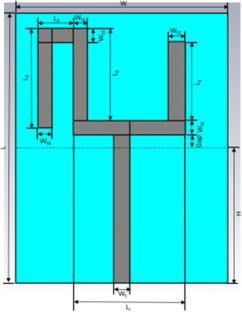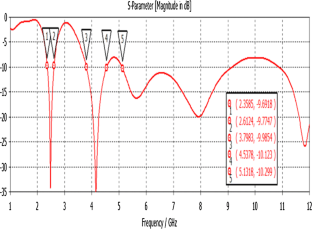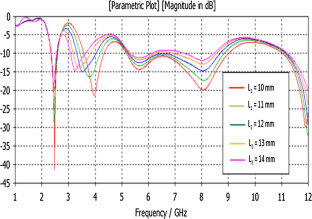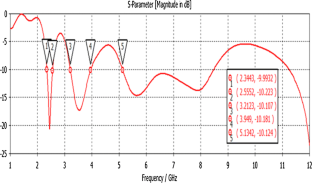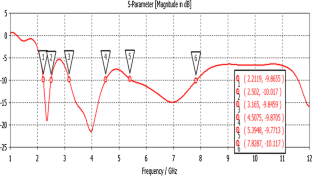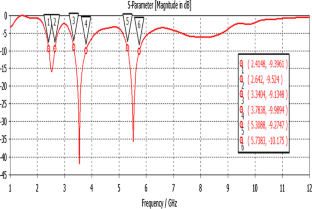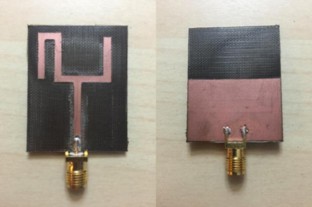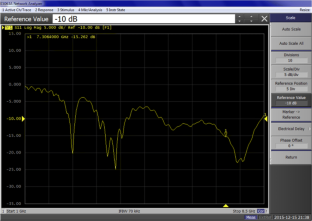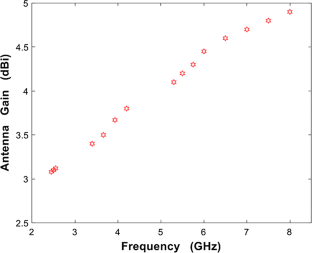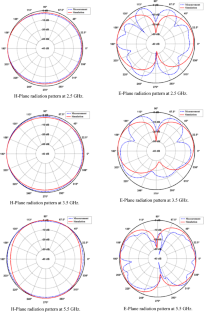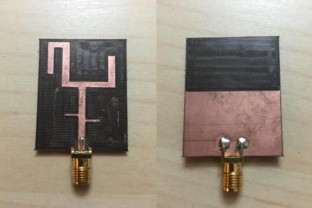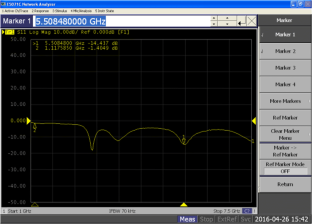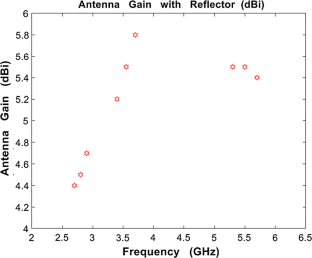 References
1.

Shen, Y.-C., Wang, Y.-S., & Chung, S.-J. (2006). A printed triple-band antenna for WiFi and WiMAX applications. In Proceedings of Asia-Pacific microwave conference 2006.

2.

Khandelwala, M. K., Kanaujiab, B. K., Dwaria, S., Kumarb, S., & Gautamca, A. K. (2015). Analysis and design of dual band compact stacked Microstrip patch antenna with defected ground structure for WLAN/WiMAX applications. International Journal of Electronics and Communications,69(1), 39–47.

3.

Sang, S., Yuan, B., & Xiang, T. (2017). Compact tri-band trapezoid CPW-fed antenna with SRR structure for WLAN/WiMAX applications. Progress In Electromagnetics Research,61, 177–184.

4.

Ur-Rehman, M., Adekanye, M., & Chattha, H. T. (2018). Tri-band millimetrewave antenna for body-centric networks. Nano Communication Networks,18, 72–81.

5.

Veeravalli, S. K., Shambavi, K., & Alex, Z. C. (2013). Design of tri band antenna for mobile handset applications. In International conference on communication and signal processing, April 3–5, 2013, India.

6.

Koubeissi, M., Mouhamadou, M., Decroze, C., Carsenat, D., & Monédière, T. (2009). Triband compact antenna for multistandard terminals and user's hand effect. International Journal of Antennas and Propagation, 5.

7.

Panda, J. R., Saladi, A. S. R., & Kshetrimayum, R. S. (2011). A compact printed monopole antenna for dual-band RFID and WLAN applications. Radioengineering,20(2), 464–467.
Additional information
Publisher's Note
Springer Nature remains neutral with regard to jurisdictional claims in published maps and institutional affiliations.
About this article
Cite this article
Ahmed, B.T., Villar, R.P. Tri-Band Two Elements Antenna. Wireless Pers Commun (2020). https://doi.org/10.1007/s11277-020-07573-y
Keywords
Two elements antenna

Tri-band antenna

Antennas

WiFi

WiMax

Antenna gain

Multiband Antenna