Abstract
The potential of haploid tissues for genetic studies in conifers is hampered by the lack of abundant and homogeneous plant material suitable for DNA isolation. In this work we have determined factors promoting haploid callus induction and proliferation from megagametophytes of Oria 6, a genotype of Pinus pinaster Aiton (maritime pine) from the natural population Sierra de Oria (Almería, Spain), selected based on its response to extreme drought conditions. The generation of haploid callus was restricted to megagametophytes isolated from light-brown cones with no dehydrated seeds collected in September. Culture medium composition did not significantly affect callus induction, but a modified Murashige and Skoog medium with 2,4-dichlorophenoxyacetic acid and 6-benzyladenine favored further multiplication. The ploidy status of the callus lines was determined by flow cytometry and seven polymorphic microsatellites. A total of sixteen haploid callus lines were established and one of these is being used as a source of DNA for massive sequencing of maritime pine genome.
Access options
Buy single article
Instant access to the full article PDF.
US$ 39.95
Tax calculation will be finalised during checkout.
Subscribe to journal
Immediate online access to all issues from 2019. Subscription will auto renew annually.
US$ 119
Tax calculation will be finalised during checkout.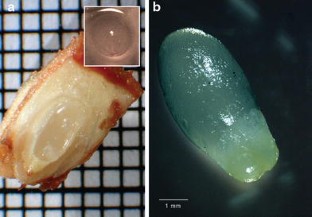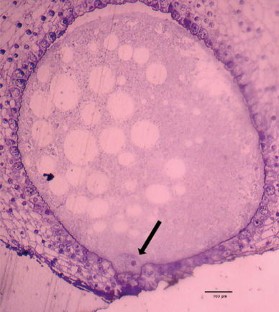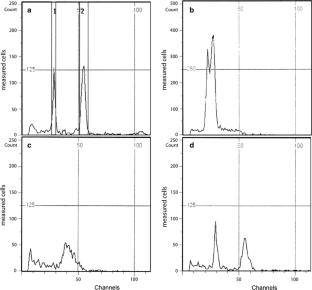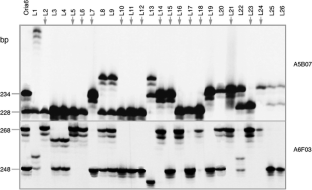 References
Abacus Concepts (1989) SuperAnova 1.01. Abacus Concepts, Berkeley

Aleza P, Juárez J, Hernández M, Pina JA, Ollitrault P, Navarro L (2009) Recovery and characterization of a Citrus clementina Hort. ex Tan. 'Clemenules' haploid plant selected to establish the reference whole Citrus genome sequence. BMC Plant Biol 9:110–127

Andersen SB (2005) Haploids in the improvement of woody species. In: Palmer CE, Keller WA, Kasha KJ (eds) Haploids in crop improvement II. Biotechnology in agriculture and forestry, vol 56. Springer, Berlin, pp 243–257

Aranda I, Alía R, Ortega U, Dantas AK, Majada J (2010) Intra-specific variability in biomass partitioning and carbon isotopic discrimination under moderate drought stress in seedlings from four Pinus pinaster populations. Tree Genet Genomes 6:169–178

Azevedo H, Dias A, Tavares RM (2008) Establishment and characterization of Pinus pinaster suspension cell cultures. Plant Cell Tiss Org Cult 93:115–121

Baldursson S, Ahuja MR (1996) Haploidy in forest tress. In: Jain MS, Sopory SK, Veilleux RE (eds) In vitro haploid production in higher plants, vol 1. Kluwer, Dordrecht, pp 49–66

Baldursson S, Nørgaard J, Krogstrup P (1993) Factors influencing Haploid callus initiation and proliferation in megagametophyte cultures of Sitka spruce (Picea sitchensis). Silvae Genet 42:79–86

Birol I, Raymond A, Jackman SD, Pleasance S, Coope R, Taylor GA, Yuen MM, Keeling CI, Brand D, Vandervalk BP, Kirk H, Pandoh P, Moore RA, Zhao Y, Mungall AJ, Jaquish B, Yanchuk A, Ritland C, Boyle B, Bousquet J, Ritland K, Mackay J, Bohlmann J, Jones SJ (2013) Assembling the 20 Gb white spruce (Picea glauca) genome from whole-genome shotgun sequencing data. Bioinformatics 29:1492–1497

Blasco M, Barra A, Brisa C, Corredoira E, Segura J, Toribio M, Arrillaga I (2013) Somatic embryogenesis in holm oak male catkins. Plant Growth Regul 71:261–270

Bonga JM (1974) In vitro culture of microsporophylls and megagametophyte tissue of Pinus. In Vitro 9:270–278

Cao H, Biswas MK, Lü Y, Amar MH, Tong Z, Xu Q, Xu J, Guo W, Deng X (2011) Doubled haploid callus lines of Valencia sweet orange recovered from anther culture. Plant Cell Tiss Organ Cult 104:415–423

de Lucas AI, Robledo-Arnuncio JJ, Hidalgo E, González-Martínez SC (2008) Mating system and pollen gene flow in Mediterranean maritime pine. Heredity 100:390–399

Dunwell JM (2010) Haploids in flowering plants: origins and exploitation. Plant Biotechnol J 8:377–424

Forster BP, Heberle-Bors E, Kasha KJ, Touraev A (2007) The resurgence of haploids in higher plants. Trends Plant Sci 12:368–375

Guevara MA, Chagné D, Almeida H, Byrnes M, Collada C, Favre JM, Harvengt L, Jeandroz S, Orazio C, Plomion C, Ramboer A, Rocheta M, Sebastiani F, Soto A, Vendramin GG, Cervera MT (2005) Isolation and characterization of nuclear microsatellite loci in Pinus pinaster Ait. Mol Ecol Notes 5:57–59

Humánez A, Blasco M, Brisa C, Segura J, Arrillaga I (2012) Somatic embryogenesis from different tissues of Spanish populations of maritime pine. Plant Cell Tiss Organ Cult 11:373–383

Lelu-Walter MA, Bernier-Cardou M, Klimaszewska K (2006) Simplied and improved somatic embriogenesis for clonal propagation or Pinus pinaster (Ait.). Plant Cell Rep 25:767–776

Mackay J, Dean JFD, Plomion C, Peterson DG, Cánovas FM, Pavy N, Ingvarsson PK, Savolainen O, Guevara MA, Fluch S, Vinceti B, Abarca D, Díaz-Sala C, Cervera MT (2012) Towards decoding the conifer giga-genome. Plant Mol Biol 80:555–569

Murashige T, Skoog F (1962) A revised medium for rapid growth and bioassay with tobacco tissue cultures. Physiol Plant 15:473–497

Neale DB, Kremer A (2011) Forest tree genomics: growing resources and applications. Nat Rev Genet 12:111–122

Nystedt B, Street NR, Wetterbom A, Zuccolo A, Lin YC, Scofield DG, Vezzi F, Delhomme N, Giacomello S, Alexeyenko A, Vicedomini R, Sahlin K, Sherwood E, Elfstrand M, Gramzow L, Holmberg K, Hällman J, Keech O, Klasson L, Koriabine M, Kucukoglu M, Käller M, Luthman J, Lysholm F, Niittylä T, Olson A, Rilakovic N, Ritland C, Rosselló JA, Sena J, Svensson T, Talavera-López C, Theißen G, Tuominen H, Vanneste K, Wu ZQ, Zhang B, Zerbe P, Arvestad L, Bhalerao R, Bohlmann J, Bousquet J, Gil RG, Hvidsten TR, de Jong P, MacKay J, Morgante M, Ritland K, Sundberg B, Thompson SL, Van de Peer Y, Andersson B, Nilsson O, Ingvarsson PK, Lundeberg J, Jansson S (2013) The Norway spruce genome sequence and conifer genome evolution. Nature 497:579–584

Ochatt SJ, Patat-Ochatt EM, Moessner A (2011) Ploidy level determination within the context of in vitro breeding. Plant Cell Tiss Org Cult 104:329–341

Owens JN, Kittirat T, Mahalovich MF (2008) Whitebark pine (Pinus albicaulis Engelm.) seed production in natural stands. For Ecol Manag 255:803–809

Pattanavibool R, von Aderkas P, Hanhijärvi A, Simola LK, Bonga JM (1995) Diploidization in megagametophyte-derived cultures of the gymnosperm Larix decidua. Theor Appl Genet 90:671–674

Pichot C, El Maataoui M (1997) Flow cytometric evidence for multiple ploidy levels in the endosperm of some gymnosperm species. Theor Appl Genet 94:865–870

Ravi M, Chan SWL (2010) Haploid plants produced by centromere-mediated genome elimination. Nature 464:615–619

Sánchez-Gómez D, Majada J, Alía R, Feito I, Aranda I (2010) Intraspecific variation in growth and allocation patterns in seedlings of Pinus pinaster Ait. Ann For Sci 67:505p1–505p8 (submitted to contrasting watering regimes: can water availability explain regional variation?)

Sederoff R (2013) A spruce sequence. Nature 497:569–570

Simola LK, Santanen A (1990) Improvement of nutrient medium for growth and embryogenesis of megagametophyte and embryo callus lines of Picea abies. Physiol Plant 80:27–35

Tukey JW (1953) Some selected quick and easy methods of statistical analysis. Trans NY Acad Sci 16:88–97

von Aderkas P, Bonga JM (1988) Formation of haploid embryoids of Larix decidua: early embryogenesis. Am J Bot 75:690–700

von Aderkas P, Bonga JM (1993) Plants from haploid tissue of Larix decidua. Theor Appl Genet 87:225–228

von Aderkas P, Klimaszewska K, Bonga JM (1990) Diploid and haploid embryogenesis in Plants from haploid tissue of Larix leptoletis, L. decidua, and their reciprocal hybrids. Can J For Res 20:9–14

von Aderkas P, Pattanavibool R, Hristoforoglu K, Ma Y (2003) Embryogenesis and genetic stability in long term megagametophyte derived cultures of larch. Plant Cell Tiss Org Cult 75:27–34

Wegrzyn JL, Lin BY, Zieve JJ, Dougherty WM, Martínez-García PJ, Koriabine M, Holtz-Morris A, deJong P, Crepeau M, Langley CH, Puiu D, Salzberg SL, Neale DB, Stevens KA (2013) Insights into the loblolly pine genome: characterization of BAC and fosmid sequences. PLoS One 8:e72439

Xu Q, Chen LL, Ruan X, Chen D, Zhu A, Chen C, Bertrand D, Jiao WB, Hao BH, Lyon MP, Chen J, Gao S, Xing F, Lan H, Chang JW, Ge X, Lei Y, Hu Q, Miao Y, Wang L, Xiao S, Biswas MK, Zeng W, Guo F, Cao H, Yang X, Xu XW, Cheng YJ, Xu J, Liu JH, Luo OJ, Tang Z, Guo WW, Kuang H, Zhang HY, Roose ML, Nagarajan N, Deng XX, Ruan Y (2013) The draft genome of sweet orange (Citrus sinensis). Nat Genet 45:59–66

Yu J (2009) The potential of ultrahigh throughput genomic technologies in crop improvement. Plant Genome 2:2
Acknowledgments
Research funds were provided by Spanish National projects (BIO2007-29814 and BIO2010-12302-E) and Generalitat Valenciana (Prometeo/2009/075). The research leading to these results has also received funding from the European Union's Seventh Framework Programme (FP7/2007–2013) under Grant Agreement No. 289841 (ProCoGen). We thank M. A. Morcillo for technical assistance, Dr. José Juarez (Instituto Valenciano de Investigaciones Agrarias, IVIA, Spain) and Dr. Vesselina Nikolova (Vegetable Crops Research Institute, Plovdiv, Bulgaria) for their support in the flow cytometry and karyological analyses, respectively.
Electronic supplementary material
Below is the link to the electronic supplementary material.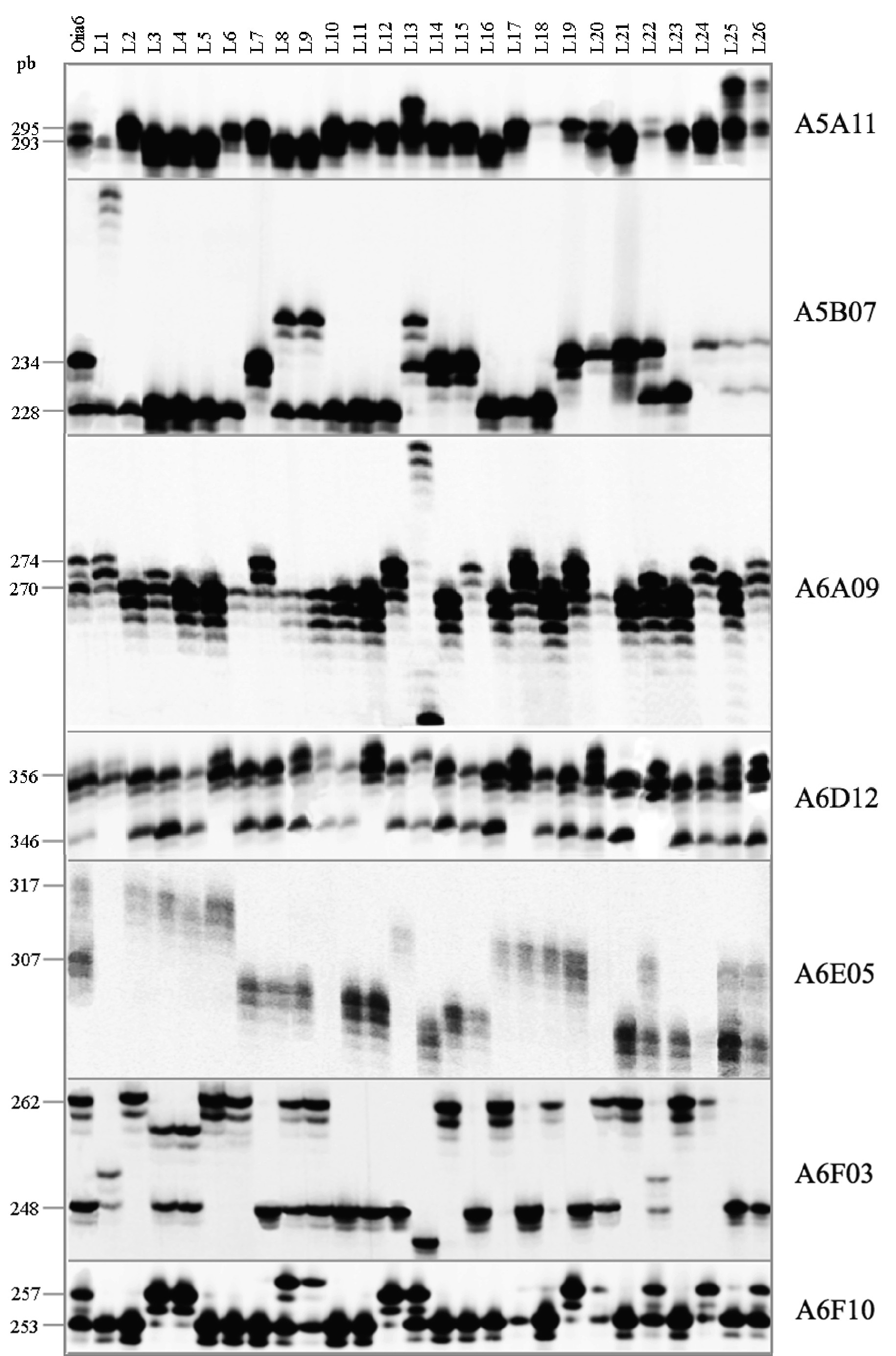 : Profiles of SSR marker genetic analysis of lines generated from megagametophyte cultures. Oria 6, mother tree; L1-L12 and L14-L24 putative haploid lines; L13, L25 and L26 diploid controls. (JPEG 1055 kb)
About this article
Cite this article
Arrillaga, I., Guevara, M.A., Muñoz-Bertomeu, J. et al. Selection of haploid cell lines from megagametophyte cultures of maritime pine as a DNA source for massive sequencing of the species. Plant Cell Tiss Organ Cult 118, 147–155 (2014). https://doi.org/10.1007/s11240-014-0470-z
Received:

Accepted:

Published:

Issue Date:
Keywords
Chromosome counting

Flow cytometry

Genome sequencing

Haploid callus

Microsatellites

Pinus pinaster