Abstract
Mosques within the professional environments such as universities, banks and shopping malls possess different features that from the public mosques. These mosques are of relatively smaller size, less airy, populated for a shorter duration of the day and the visitors with more formal dressing. All these factors contribute to an increased activity of Volatile Organic Compounds (VOCs) generated by the visitors. Improper drying of the wet feet after ablution and/or prolonged wearing of socks, while being in professional environments, further worsens the situation. A prolonged activity of these VOCs in confined environments is not only unpleasant but also poses certain health issues. This study aims at identification of the need to control this activity within an acceptable limit by deploying a low-cost smart computational configuration of sensor array. The configuration parameters depend on a number of factors such as mosque space, ventilation, air conditioning and the quantity and quality of VOCs generated on average. Pertinent VOC data monitoring, computing and averaging across a network is done in real-time using mobile sensing stations. A proof of concept-based technical feasibility on the adoption of a control strategy is conducted by establishing an acceptable threshold level for the VOCs activity in varying conditions. As the sensitivity of the sensor and the lifespan & proliferation of the VOCs are affected by the humidity, temperature and the air circulation, these factors are closely monitored. Mosque being a sacred place, all these experiments are constrained to be conducted in a controlled manner without any disturbance whatsoever to the environment, visitors and the religious activities being performed.
Access options
Buy single article
Instant access to the full article PDF.
US$ 39.95
Tax calculation will be finalised during checkout.
Subscribe to journal
Immediate online access to all issues from 2019. Subscription will auto renew annually.
US$ 119
Tax calculation will be finalised during checkout.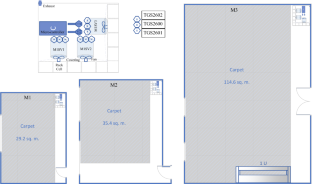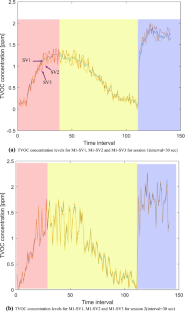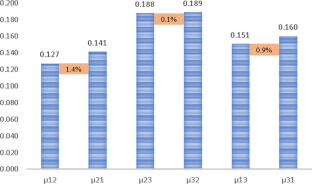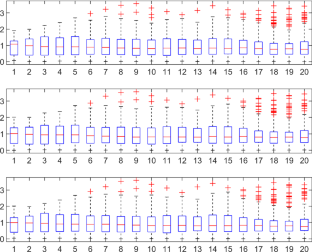 References
1.

Yu C, Crump D (1998) A review of the emission of VOCs from polymeric materials used in buildings. Build Environ 33(6):357–374

2.

Klepeis NE et al (2001) The National Human Activity Pattern Survey (NHAPS): A resource for assessing exposure to environmental pollutants. J Expo Anal Environ Epidemiol 11(3):231–252

3.

Yang CT, Chan YW, Liu JC, Lou BS (2020) An implementation of cloud-based platform with R packages for spatiotemporal analysis of air pollution. J Supercomput 76(3):1416–1437

4.

Al-Homoud MS, Abdou AA, Budaiwi IM (2009) Assessment of monitored energy use and thermal comfort conditions in mosques in hot-humid climates. Energy Build 41(6):607–614

5.

Traxler S et al (2018) VOC breath profile in spontaneously breathing awake swine during Influenza A infection. Sci Rep 8(1):1–10

6.

Rasli NBI et al (2019) Compliance of indoor air contaminants within the main prayer halls of mosques in malacca with malaysia's indoor air quality standard. J Constr Dev Ctries 24(2):105–121

7.

Rasli NBI et al (2019) Indoor Chemical Air Contaminants in Main Prayer Hall during Jumaat Prayer in Mosques with Different Mechanical Ventilation. Int J Integr Eng 11(1):84–91

8.

Curran AM, Rabin SI, Prada PA, Furton KG (2005) Comparison of the volatile organic compounds present in human odor using SPME-GC/MS. J Chem Ecol 31(7):1607–1619

9.

Dormont L, Bessière JM, Cohuet A (2013) Human Skin Volatiles: A Review. J Chem Ecol 39(5):569–578

10.

Denawaka CJ, Fowlis IA, Dean JR (2016) Source, impact and removal of malodour from soiled clothing. J Chromatogr A 1438:216–225

11.

E. Kristiani, C. F. Lee, C. T. Yang, C. Y. Huang, Y. T. Tsan, and W. C. Chan, "Air quality monitoring and analysis with dynamic training using deep learning," J. Supercomput., no. 0123456789, 2020.

12.

Spinelle L, Gerboles M, Kok G, Persijn S, Sauerwald T (2017) Review of portable and low-cost sensors for the ambient air monitoring of benzene and other volatile organic compounds. Sensors (Switzerland) 17(7):1520

13.

Szulczyński B, Gębicki J (2017) Currently commercially available chemical sensors employed for detection of volatile organic compounds in outdoor and indoor air. Environ - MDPI 4(1):1–15

14.

Al-ajmi FF (2010) Thermal comfort in air-conditioned mosques in the dry desert climate. Build Environ 45(11):2407–2413

15.

Al-Dabbous AN, Khan AR, Al-Rashidi MS, Awadi L (2013) Carbon dioxide and volatile organic compounds levels in mosque in hot arid climate. Indoor Built Environ 22(2):456–464

16.

A. M. Collier-Oxandale, J. Thorson, H. Halliday, J. Milford, and M. Hannigan, "Understanding the ability of low-cost MOx sensors to quantify ambient VOCs," Atmos. Meas. Tech. Discuss., pp. 1–29, 2018.

17.

Shen Z, Zhang X, Ma X, Mi R, Chen Y, Ruan S (2018) The significant improvement for BTX (benzene, toluene and xylene) sensing performance based on Au-decorated hierarchical ZnO porous rose-like architectures. Sensors Actuators, B Chem 262:86–94

18.

Anaf W, Leyva Pernia D, Schalm O (2018) Standardized indoor air quality assessments as a tool to prepare heritage guardians for changing preservation conditions due to climate change. Geosci. 8(8):276

19.

Wolfrum EJ, Meglen RM, Peterson D, Sluiter J (2006) Metal oxide sensor arrays for the detection, differentiation, and quantification of volatile organic compounds at sub-parts-per-million concentration levels. Sensors Actuators, B Chem 115(1):322–329

20.

Shen JH et al (2020) Spatial air index with neighbor information for processing k-nearest neighbor searches in IoT mobile computing. J Supercomput 76(8):6177–6194
Acknowledgements
This project was funded by the Deanship of Scientific Research (DSR) at King Abdulaziz University, Jeddah, under grant no (G:1553-135-1440). The authors, therefore acknowledge with thanks DSR for technical and financial support.
Additional information
Publisher's Note
Springer Nature remains neutral with regard to jurisdictional claims in published maps and institutional affiliations.
About this article
Cite this article
Shahzad, A., Hameed, A.Z. & Basahel, A. Identification and control of the volatile organic compounds activity in confined environments (Mosques). J Supercomput (2021). https://doi.org/10.1007/s11227-020-03599-y
Keywords
Air contaminants

VOC sensors

Low-cost computing

Intelligent sensing

Air quality monitoring

Soiled clothing