Abstract
Environmental applications of social network analysis (SNA) are just beginning to emerge, and so far have focussed on understanding the characteristics of social networks that increase the likelihood of collective action and successful natural resource management. We move beyond this discussion to demonstrate how knowledge gained from analysing the social networks of stakeholders can be harnessed for selecting stakeholders, and further, how these analyses can be influenced by the expressed wishes and concerns of stakeholders. Although we began our SNA using concepts derived from the resource-management literature, stakeholder involvement in the interpretation of the results led to the use of SNA techniques that had not previously been applied in the context of resource management. We thus re-analysed our data and modified our selection of research participants. Re-analysis led to the selection of research participants who (1) had unique positions in the network, thus occupying non-redundant communication roles in the network, (2) came from different stakeholder categories and (3) were relatively well-connected to others and tended to broker across different segments of the network. By combining insights from researchers and stakeholders in this way, it was possible to use SNA in an innovative and sensitive way to better meet the needs of the stakeholders and the research project.
Access options
Buy single article
Instant access to the full article PDF.
US$ 39.95
Tax calculation will be finalised during checkout.
Subscribe to journal
Immediate online access to all issues from 2019. Subscription will auto renew annually.
US$ 79
Tax calculation will be finalised during checkout.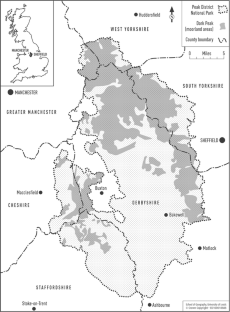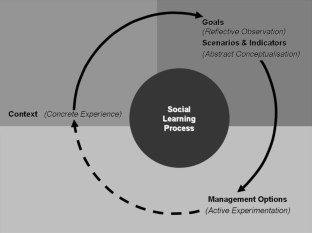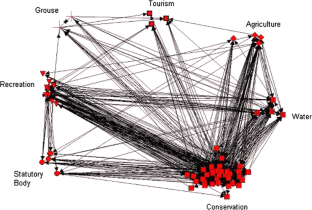 Notes
1.

The notion of 'broker' and 'brokerage' stems from Ron Burt's (1992) notion of 'structural hole'. A structural hole is a gap in the social network between disconnected others. Brokers can fill these structural holes and gain an advantage for themselves and the entire network. Brass (1992) notes that betweenness centrality is an adequate measure for the concept of structural holes and brokers.
References
Alexander D (1999) Planning as learning: sustainability and the education of citizen activists. Environments 27:79–87

Bodin O, Crona B, Ernstson H (2006) Social networks in natural resource management: what is there to learn from a structural perspective? Ecol Soc 11. http://www.ecologyandsociety.org/vol11/iss2/resp2

Brass DJ (1992) Power in organizations: a social network perspective. In: Moore G, Whitt JA (eds) Research in politics and society. JAI, Greenwich, pp 295–323

Burt R (1976) Positions in networks. Soc Forces 55:93–122

Burt R (1997) The contingent value of social capital. Adm Sci Q 42:339–365

Burt R (2001) Structure holes versus network closure as social capital. In: Lin KCN, Burt R (eds) Social capital: theory and research. Aldine de Gruyter, New York

Burt R (2005) Brokerage and closure: an introduction to social capital. Oxford University Press, New York

Burt RS (1992) Structural holes: the social structure of competition. Harvard University Press, Cambridge

Chambers R, Pacey A, Thrupp LA (1989) Farmer first. Farmer Innovation and Agricultural Research Intermediate Technology Publications, London

Coleman JS (1993) The design of organizations and the right to act. Sociol Forum 8:527–546

Crona B, Bodin O (2006) What you know is who you know? Communication patterns among resource users as a prerequisite for comanagement. Ecol Soc 11. http://www.ecologyandsociety.org/vol11/iss2/art7

Cross RL, Parker A (2004) The hidden power of social networks: understanding how work really gets done in organizations. Harvard Business School Press, Boston

Daniels SE, Walker GB (2001) Working through environmental conflict: the collaborative learning approach Praeger. Westport, CT

Davidson-Hunt I (2006) Adaptive learning networks: developing resource management knowledge through social learning forums. Hum Ecol 34:593–614

Diduck A (1999) Critical education in resource and environmental management: learning and empowerment for a sustainable future. J Environ Manage 57:85–97

Dougill AJ, Reed MS, Fraser EDG, Hubacek K, Prell C, Stagl ST, Stringer LC, Holden J (2006) Learning from doing participatory rural research: lessons from the Peak District National Park. J Agric Econ 57:259–275

Forester J (1999) The deliberative practitioner. MIT, Cambridge

Freeman LC (1979) Centrality in social networks. Soc Netw 1:215–239

Friedkin NE (1998) A structural theory of social influence. Cambridge University Press, Cambridge

Friere P, Ramos MB (1970) Pedagogy of the oppressed. Seabury, New York

Johnson SC (1967) Hierarchical clustering schemes. Psychometrika 2:241–254

Keen M, Mahanty S (2006) Learning in sustainable natural resource management: challenges and opportunities in the pacific. Soc Nat Resour 19:497–513

Kolb DA (1984) Experiential learning: experience as the source of learning and development. Prentice Hall, New Jersey

Krackhardt D (1992) The strength of strong ties: the importance of philos in organisations. In: Nohria N, Eccles RC (eds) Networks and organisations: structure, form and action.. Harvard Business School Press, Boston, pp 216–239

Leeuwis C, Pyburn R (2002) Social learning for rural resource management. In: Leeuwis C, Pyburn R (eds) Wheelbarrows full of frogs. social learning in rural resource management. Koninklijke Van Gorcum, Aasen, pp 1–23

Lewin K (1946) Action research and minority problems. J Soc Issues 2:34–46

Mark NP (2003) Culture and competition: homophily and distancing explanations for cultural niches. Am Sociol Rev 68:319–345

Newman L, Dale A (2004) Network structure, diversity, and proactive resilience building: a response to Tompkins and Adger. Ecol Soc 10. http://www.ecologyandsociety.org/vol10/iss1/resp2

Newman L, Dale A (2007) Homophily and agency: creating effective sustainable development networks. Environ Dev Sustain 9:79–90

Office for National Statistics (2003) Census 2001: CD supplement to the national report for England and Wales and key statistics for local authorities in England and Wales office for National Statistics, London

Pahl-Wostl C, Hare M (2004) Processes of social learning in integrated resources management. J Community Appl Soc Psycol 14:193–206

Pea RD (1993) Learning scientific concepts through material and social activities—conversational analysis meets conceptual change. Educ Psycol 28:265–277

Peak District National Park (2004) State of the park report (update)

Prell C (2003) Community networking and social capital: early investigations. J Comput Mediat Commun 8. http://jcmc.indiana.edu/vol8/issue3/prell.html

Prell C, Hubacek K, Reed M (2009) Stakeholder analysis and social network analysis in natural resource management. Soc Natur Resour (forthcoming)

Raffles H (2002) Intimate knowledge. Int Soc Sci J 173:25–35

Reason P, Bradbury H (2001) Handbook of action research: participative inquiry & practice. SAGE Publications, London

Ruef M, Aldrich HE, Carter NM (2004) The structure of founding teams: homophily, strong ties, and isolation among U.S entrepreneurs. Am Sociol Rev 69:317

Schneider M, Scholz J, Lubell M, Mindruta D, Edwardsen M (2003) Building consensual institutions: networks and the national estuary program. Am J Pol Sci 47:143–158

Schusler TM, Decker DJ (2003) Social learning for collaborative natural resource management. Soc Nat Resour 15:309–326

Scott J (2000) Social network analysis: a handbook Newbury Park. SAGE Publications, London

Skvoretz J, Fararo TJ, Agneessens F (2004) Advances in biased net theory: definitions, derivations, and estimations. Soc Netw 26:113–139

Tompkins E, Adger W (2004) Does adaptive management of natural resources enhance resilience to climate change? Ecol Soc 9:10

Valente TW, Davis R (1999) Accelerating the diffusion of innovations using opinion leaders. Ann Am Acad Pol Soc Sci 566:55–67

Wasserman S, Faust F (1994) Social network analysis: methods and applications. Cambridge University Press, Cambridge

Wellman B, Gulia M (1999) Virtual communities as communities: net surfers don't ride alone. In: Smith MA, Kollock P (eds) Communities in cyberspace. Routledge, New York, pp 167–194
About this article
Cite this article
Prell, C., Hubacek, K., Quinn, C. et al. 'Who's in the Network?' When Stakeholders Influence Data Analysis. Syst Pract Action Res 21, 443–458 (2008). https://doi.org/10.1007/s11213-008-9105-9
Keywords
Social network analysis

Social learning

Peak District National Park

Resource management

Participatory approaches