Abstract
High-speed streams (HSSs) are believed to be only slightly affected by different interactions on their path from the Sun to Earth and thus the analysis of their observations can provide information on the structure and temporal variations of the magnetic field and plasma parameters at the source region. We have chosen three coronal holes supplying 14 HSSs recorded by Wind in 2008. For each HSS, we have calculated the average magnetic field and plasma parameters as well as power spectral densities (PSDs) of magnetic field fluctuations in the MHD and kinetic ranges to investigate their long- and short-term variations. We suggest that long-term variations are connected with a time evolution of the source region on the time scale of solar rotations. On the other hand, the short-term variations would reflect a longitudinal structure of the coronal hole. Our study reveals that coronal holes are very stable source of HSSs and their temporal evolution on short- and long-time scales is negligible. This is true for the average parameters as well as for the fluctuation power and PSDs. Observed correlations between bulk and/or thermal velocity and PSD parameters are consistent with already published results. We suggest that they do not originate in the source region but they can be mostly attributed to interaction with the ambient slow wind that affects even the HSS core.
This is a preview of subscription content, log in to check access.
Access options
Buy single article
Instant access to the full article PDF.
US$ 39.95
Price includes VAT for USA
Subscribe to journal
Immediate online access to all issues from 2019. Subscription will auto renew annually.
US$ 199
This is the net price. Taxes to be calculated in checkout.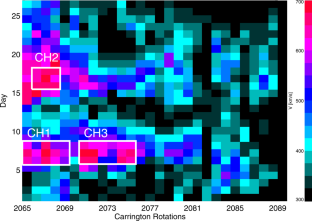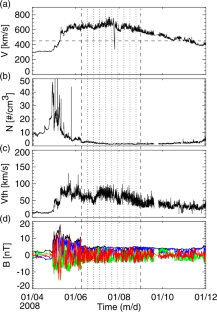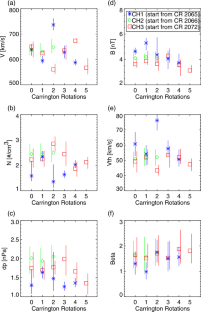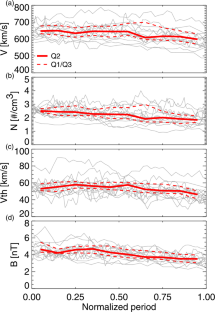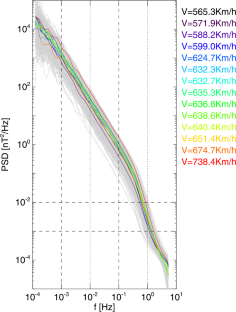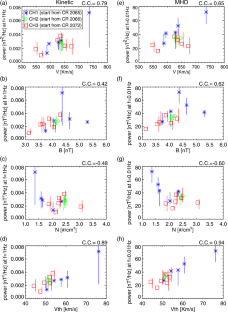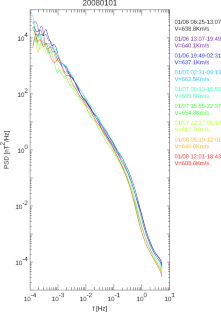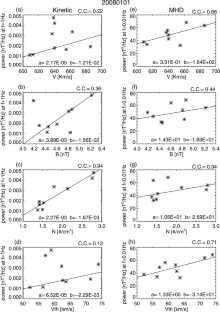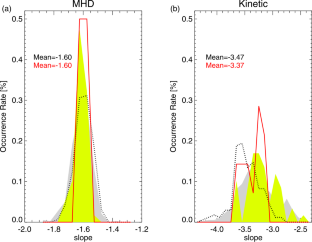 Acknowledgements
The authors acknowledge the Wind team for data use via http://cdaweb.gsfc.nasa.gov/cdaweb/. The present work was supported by the Czech Science Foundation under Contract 19-18993S and by the Ministry of Science and Technology in Taiwan under grant MOST-108-2111-M-008-019.
Ethics declarations
Disclosure of Potential Conflict of Interest
We declare we have no conflicts of interest.
Additional information
Publisher's Note
Springer Nature remains neutral with regard to jurisdictional claims in published maps and institutional affiliations.
This article belongs to the Topical Collection:
Solar Wind at the Dawn of the Parker Solar Probe and Solar Orbiter Era
Guest Editors: Giovanni Lapenta and Andrei Zhukov
About this article
Cite this article
Pi, G., Pitňa, A., Němeček, Z. et al. Long- and Short-Term Evolutions of Magnetic Field Fluctuations in High-Speed Streams. Sol Phys 295, 84 (2020). https://doi.org/10.1007/s11207-020-01646-8
Received:

Accepted:

Published: